MLB.com Columnist
Phil Rogers
White Sox poised for historic turnaround
With hitters to protect Abreu, All-Star rotation, revamped 'pen, Chicago could win Central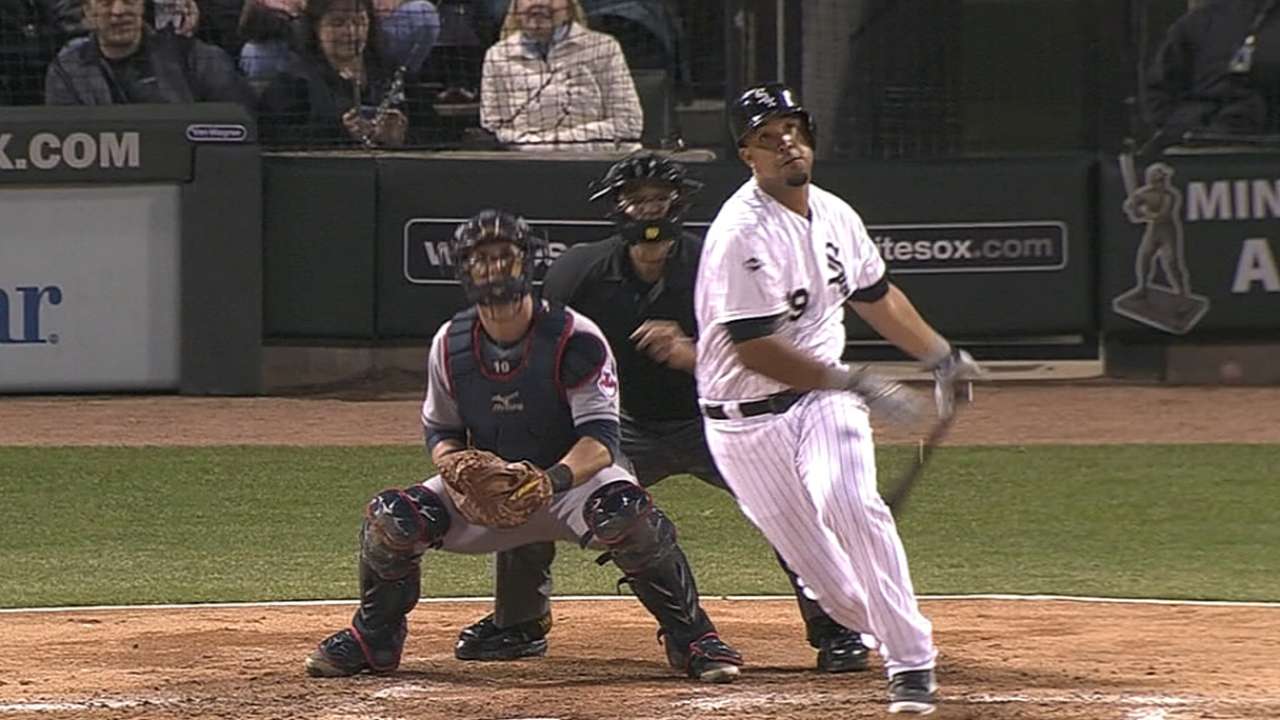 Just how good can the White Sox be this season?
They lost 99 games two years ago and 89 games last season. Can they bounce back from such a depth to make the playoffs?
Sure they can.
That's the hope of their fans, who will descend upon the Chicago Hilton this weekend for SoxFest, which will honor the 2005 World Series championship club while building off the enthusiasm that has been built through a major offseason roster upgrade.
There is guaranteed to be a great deal of talk at the White Sox's event about Max Scherzer, whose signing with the Nationals was cheered loudly on the South Side. His emergence in the second half of 2012 played a huge role in the Sox not being able to hang onto a division lead they held for most of Robin Ventura's rookie season as a manager. In addition, Scherzer had the Sox's number throughout his five seasons in Detroit (12-6, 2.54 ERA in 23 starts).
You probably won't hear general manager Rick Hahn or Ventura say anything that suggests they're discounting the Tigers' chances of winning a fifth consecutive American League Central title, not with David Price, Justin Verlander and Anibal Sanchez still in the mix, but Scherzer's departure heightens the level of hope around the division.
With the AL Wild Card-winning Royals coming off a trip to the World Series and the Indians having averaged 89 wins in Terry Francona's two years as their manager, there isn't a heavy favorite in the Central at this point. Credit White Sox chairman Jerry Reinsdorf, Hahn and a strong group of scouts and Minor League managers and coaches for putting the White Sox in the discussion.
The game-changing signing of Jose Abreu and acquisition of leadoff man Adam Eaton before 2013 has been followed by a Hot Stove season in which the White Sox have added to their strength by trading for Jeff Samardzija and addressed their biggest weakness by signing free-agent relievers David Robertson and Zach Duke.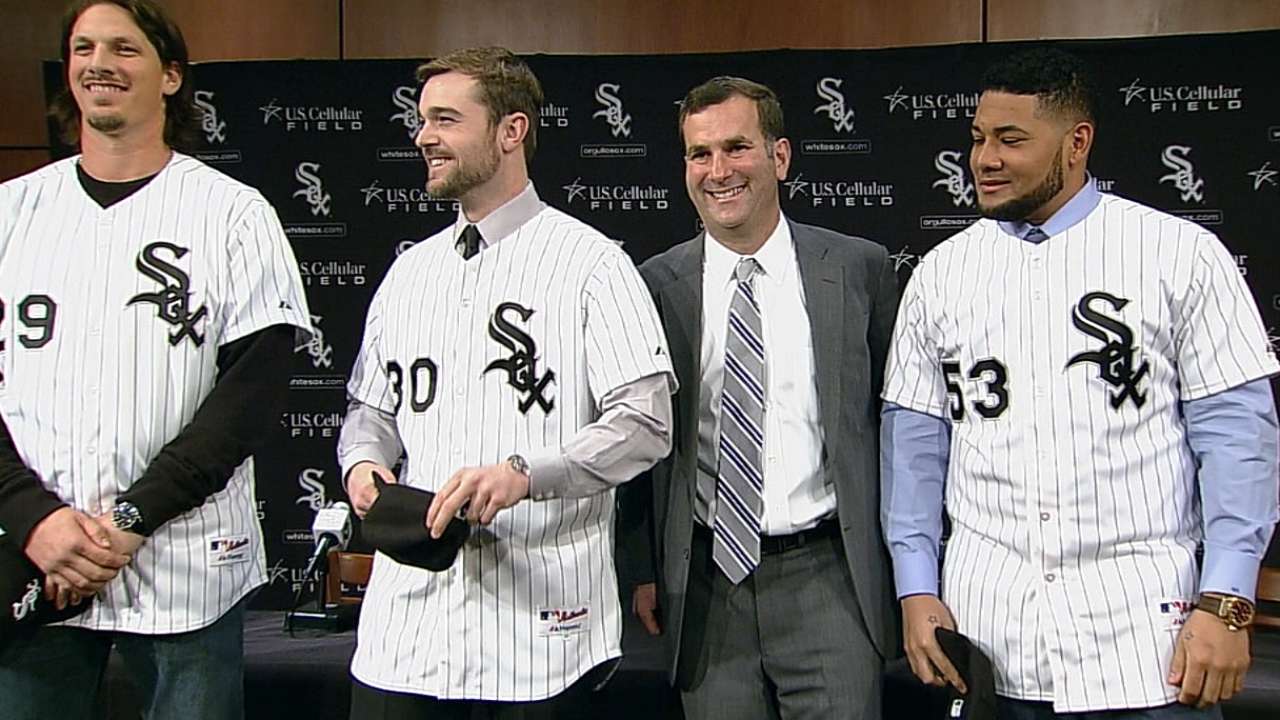 The White Sox did a lot more, too. They added balance and speed to a lineup that had been built around right-handed, station-to-station hitters, with Melky Cabrera and Adam LaRoche certain to complement Abreu. They brought in Emilio Bonifacio as a security blanket for Micah Johnson, who has a chance to win the second-base job in Spring Training, and added depth in catchers Geovany Soto, Rob Brantly and George Kottaras; outfielders J.B. Shuck and Tony Campana, and relievers Dan Jennings, Michael Ynoa and Jesse Crain.
Back to Abreu for a minute. He might be the perfect counter to Miguel Cabrera.
In his first Major League season, the Cuban first baseman served notice with 10 home runs in April, but was batting only .260 with a .908 OPS when he went on the disabled list with a sore left ankle in mid-May. He returned on June 2 and batted .342 the rest of the season, ending with a slash line of .317/.383/.581 and an AL Rookie of the Year nod. His final .964 OPS was second in the Majors to Victor Martinez. His total of 107 RBIs was fifth in the Majors, even though he had only 126 at-bats with runners in scoring position, tied for 70th.
How many runs will Abreu drive in if he stays healthy and gets 160-plus chances with runners on second or third? Eaton and Cabrera should get on base in front of him, and it will be harder to pitch around him with LaRoche and Avisail Garcia behind him.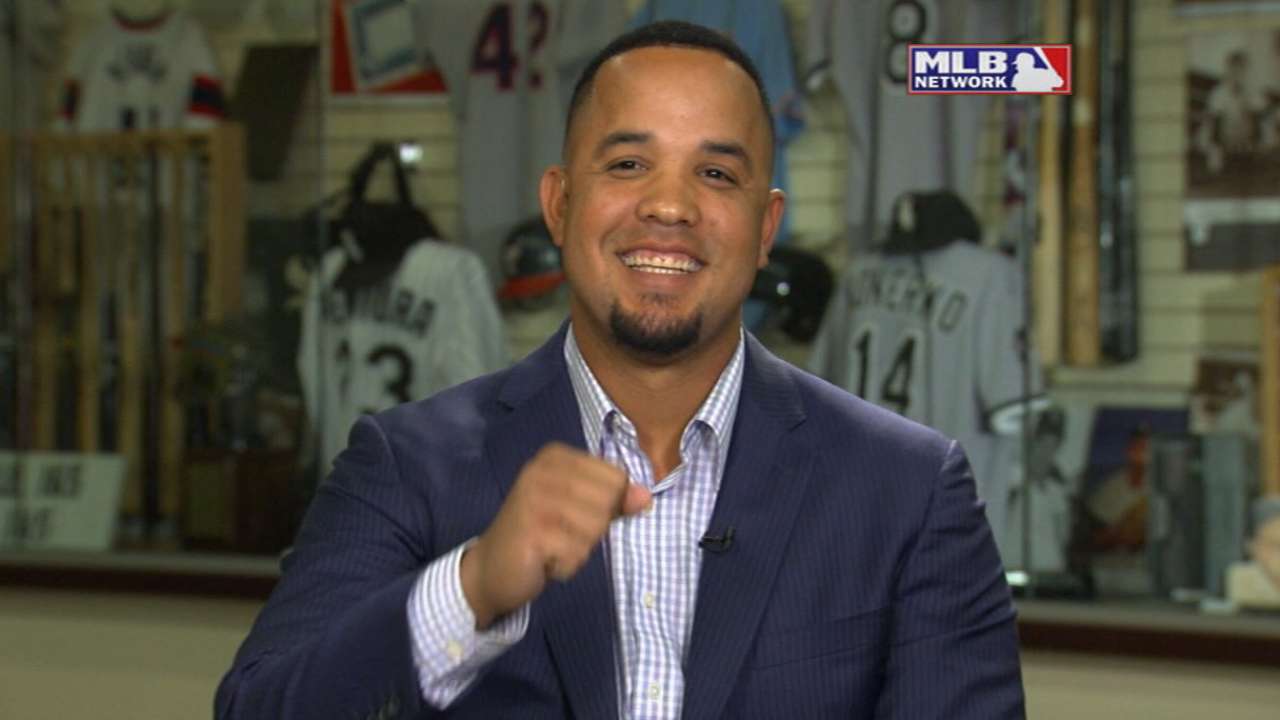 Bottom line, the White Sox aren't going to finish eighth in the AL in scoring, as they did last season. They easily could be in the mix at the top of the league alongside the Angels, Tigers, Blue Jays and Red Sox.
The Sox should also have one of the best rotations in the league. Chris Sale, Jose "King of the No-Decision'' Quintana and Samardzija all ranked in the Top 15 among Major League starters in fWAR (wins above replacement, independent of defense) last season, when they combined for a 2.86 ERA over 594 innings.
Given the ups and downs of pitching, it's tough to forecast that this starting group will maintain that level in 2015. But if all three are good for 200-plus innings with an ERA of 3.50 or better, that's a huge running start toward a playoff spot.
The back end of the rotation is a question, but 2014 first-round Draft pick Carlos Rodon is in the fast lane, with the White Sox facing a decision on whether his power slider/mid-90s fastball will contribute best in the short run out of the bullpen or the rotation. Some believe he's ahead of Sale at this stage, and the White Sox will be careful not to compromise his development.
Fielding hasn't been a White Sox strength in recent years and remains a question. But at the least they've added a strong outfield arm in Cabrera, who will play left; versatility in Bonifacio, who could take some innings away from the bat-first Conor Gillaspie at third base; and a first-base option in LaRoche, if Ventura is willing to use Abreu as his primary designated hitter.
Add it all up, and you have a team poised to be one of the biggest surprises in a long time.
Including the 2013 White Sox, there have been 67 teams that lost 99-plus games in a season since 1969, when the era of divisional play began. Those teams have needed an average of 8.7 seasons to get back to the playoffs. But that average is skewed by the Indians and Rangers going 20-plus years between playoff appearances. No one says you have to wait forever, at least not if you have the right manager.
Four teams have gone to the playoffs in the second year after a 99-plus loss season in the divisional play era -- the 1969 Mets, '81 A's, '87 Giants and 2008 Rays. Those teams were managed by Gil Hodges, Billy Martin, Roger Craig and Joe Maddon.
Robin Ventura has a chance to add his name to that list.
With guys like Sale, Samardzija, Robertson and Abreu leading the way, it's a legitimate chance, too, even in a division as balanced as the AL Central. Have a nice weekend, White Sox fans.
Phil Rogers is a columnist for MLB.com. This story was not subject to the approval of Major League Baseball or its clubs.