MLB.com Columnist
Anthony Castrovince
Vogelsong-Giants a logical pairing
Veteran returning to team makes sense as rotation insurance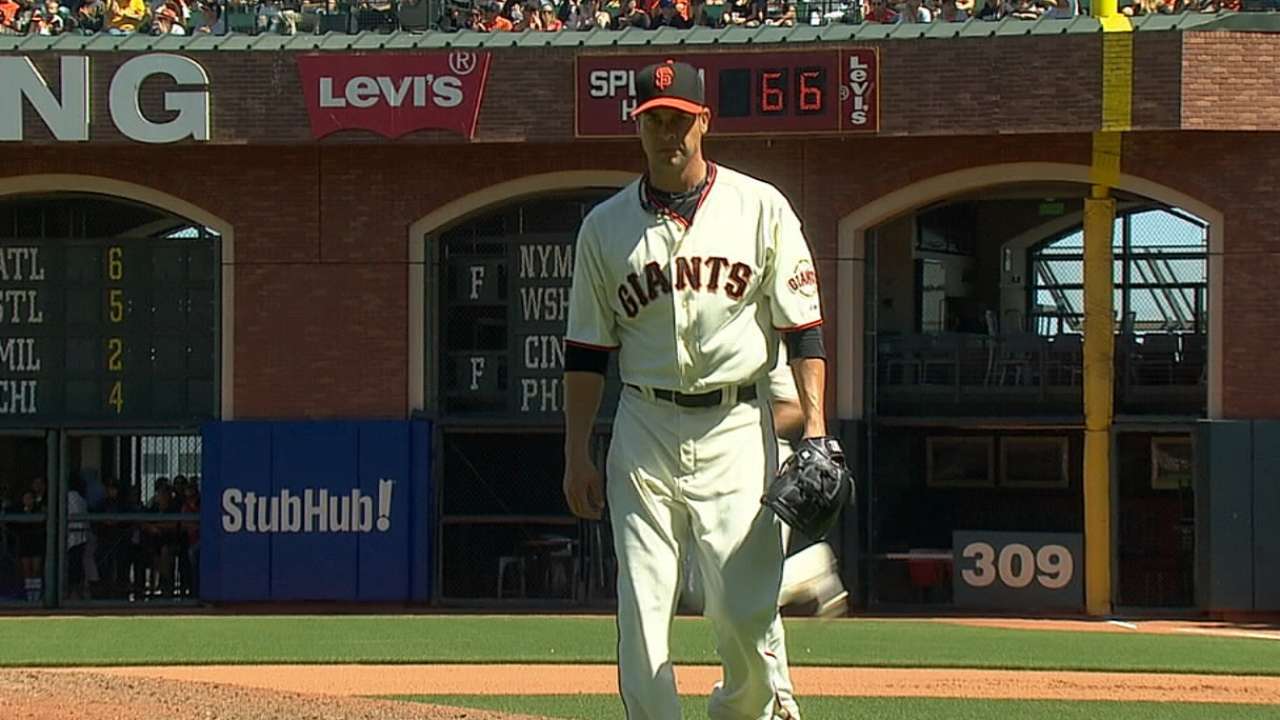 Well, sure, they flirted around a bit, surveyed the singles scene. Ryan Vogelsong spent a few precious hours getting to know the Astros, and the Giants gave Jon Lester the ol' adoring eye for a minute there. But in the end, these two crazy kids just can't seem to quit each other.
And the truth is, Vogelsong and the Giants still make sense as a package deal, which is why the club re-signed the veteran right-hander to a one-year contract.
Don't be deceived into believing the Giants already had their full complement of starters. Every club needs depth for the unknown and unexpected, for one, but the Giants' situation seems (or seemed) particularly tenuous, especially by the standards of a defending world champ typically built around sterling starting pitching.
It's possible that, in bringing back Vogelsong, the Giants are catering to the "Make Tim Lincecum a reliever" crowd. That is a truly interesting possibility.
It's possible that Vogelsong will be the one who winds up in the 'pen. That seems a far less likely possibility.
It's possible that a team with two veterans coming back from surgery -- Matt Cain and Tim Hudson -- understands the inherent possibility of spring setbacks.
Anyway, what's undeniable is that there will be about seven weeks of spring camp to sort out all of the options above.
And the Giants will certainly have some sorting out to do, even after camp breaks.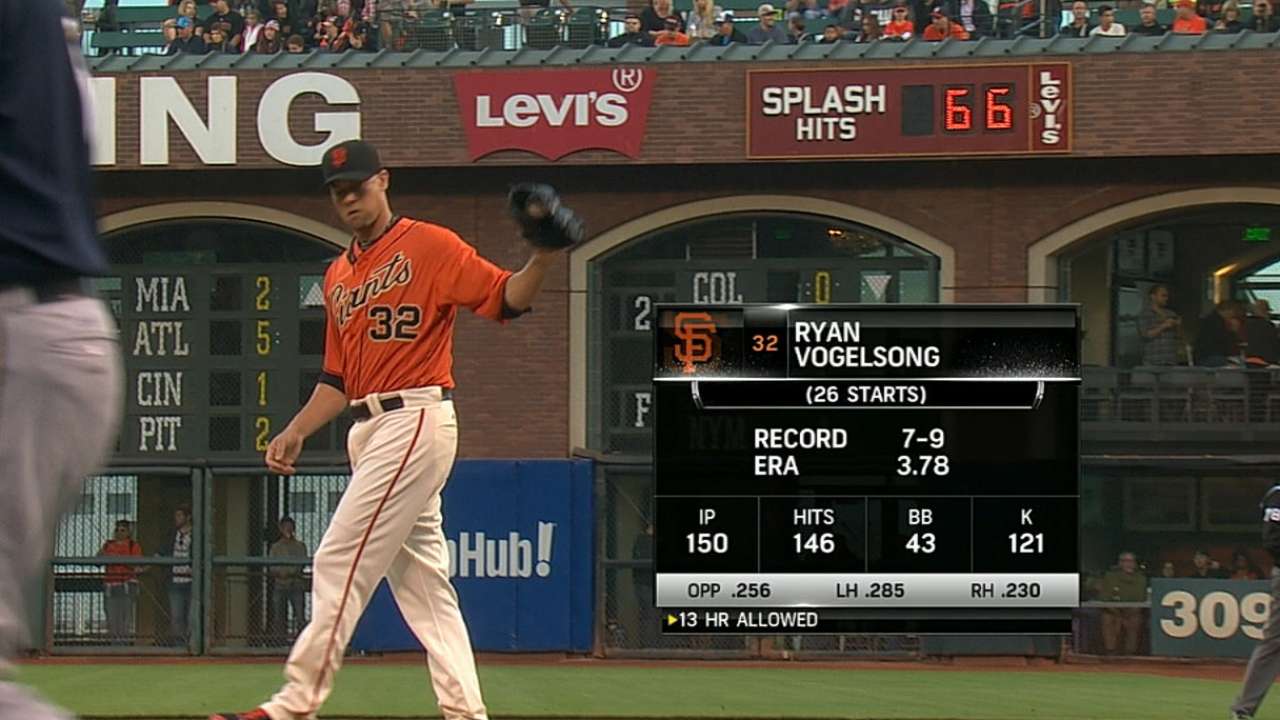 The benefit of what Madison Bumgarner did last October was ... well, come on, you know what the benefit of what he did was. Rhymes with "bling." But when all was said and done, the dude did pitch 270 innings, and guys have had hangover effects from less than that.
Then there's Hudson and Cain. Cain's a huge X factor for this club, the once-pristine sheen of his durability finally giving way to an elbow ailment. Thankfully, it was just bone chips, not a ligament tear, but Cain's statistical regression in 2013 and '14 combine with the recovery process (from both the elbow surgery and an ankle cleanup) to mean that, for the first time in a long time, he has something to prove.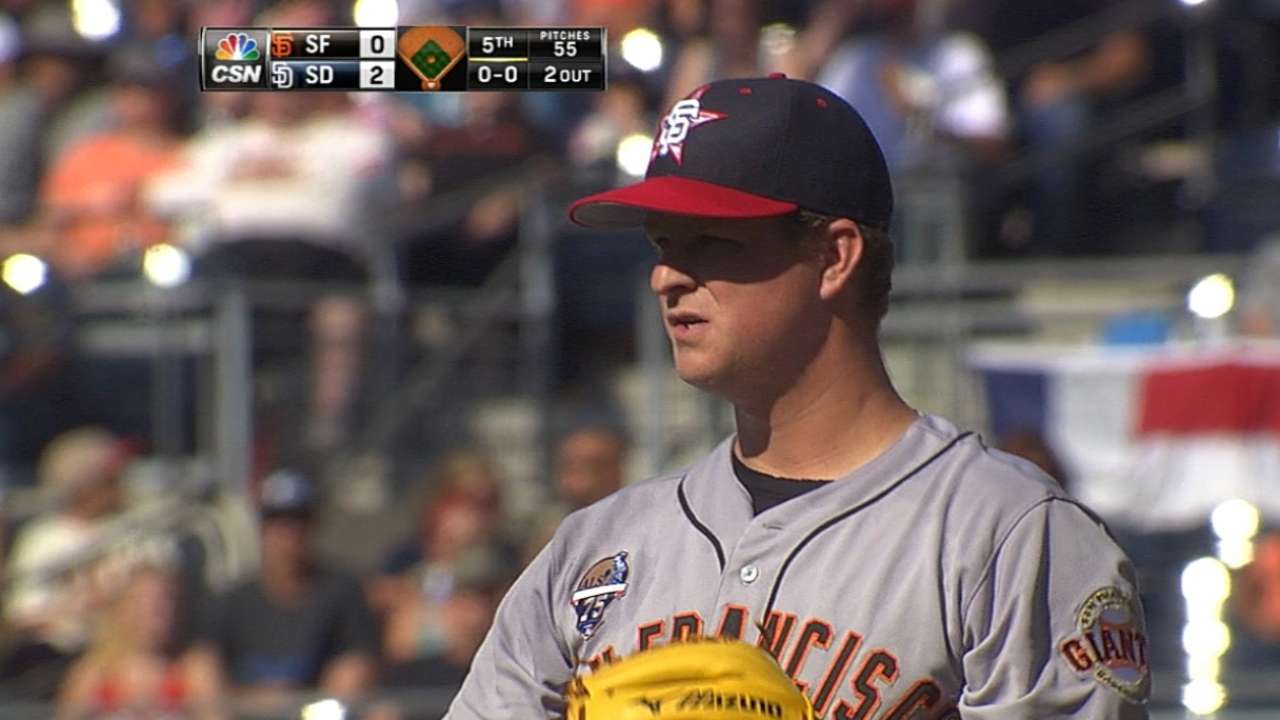 Hudson had an ankle injury of his own, which could slow him a tad at the start of spring camp next month. And his second-half fade in the regular season last year, combined with the fact that his 40th birthday looms in July, makes him quite a bit of a question mark.
Nobody, though, is a bigger question mark than Lincecum. There are two different Timmys -- one masterful, one maddening. He's tantalized us with the recent no-hitters (though we can surmise that the Padres won't be anywhere near as easy to no-hit in 2015) but also with past playoff performance out of the 'pen.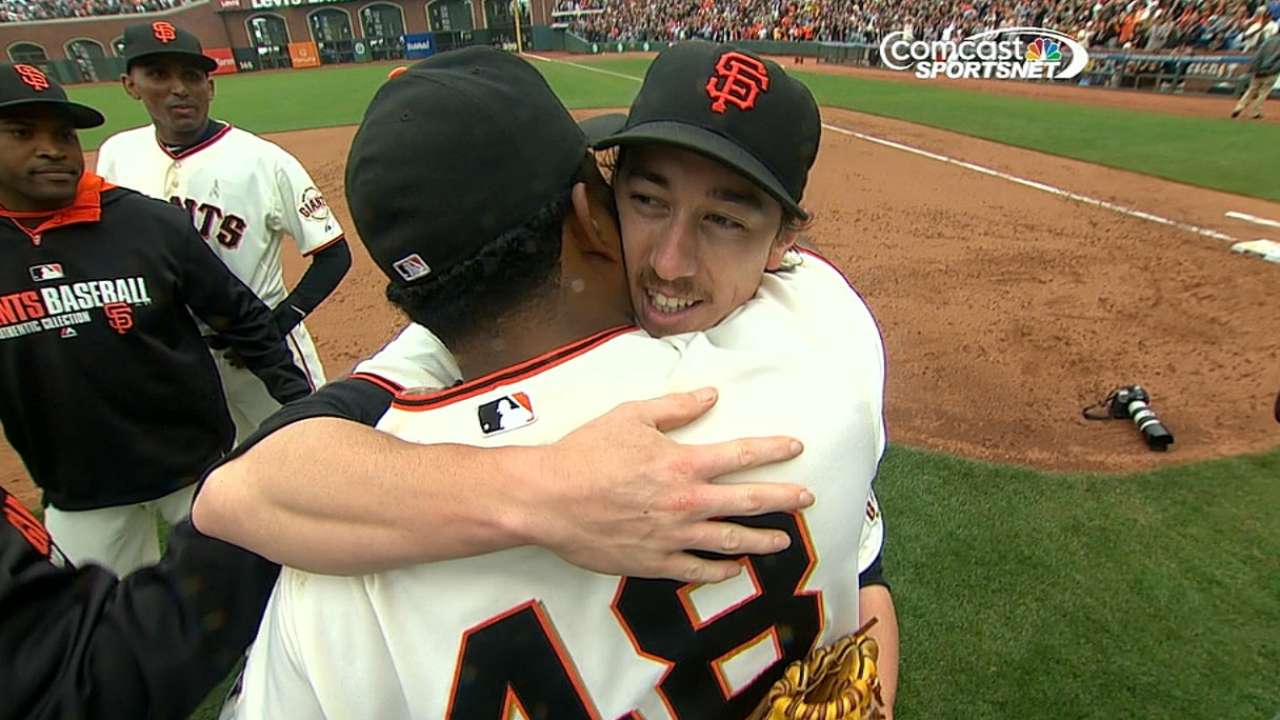 Speaking of schizophrenic statistics, there were two different Jake Peavys in 2014 -- the guy in Boston (4.72 ERA, 4.80 FIP in 20 starts) and the one in San Francisco (2.17, 3.03 in 12 starts). The Giants made a two-year, $24 million bet that the 33-year-old Peavy will be the latter again in '15.
Finally, in the immediate rotation outlook, there's Yusmeiro Petit. Would he shine as a starter if properly stretched, or is he still better suited as a long man or swing man? His starting/relieving splits were pretty drastic in 2014, and his propensity for fly balls is a bit of a concern.
That's a lot of options, sure, but it's also a lot of uncertainty and a lot of need for another insurance policy.
Actually, beyond insurance, the Giants had the financial resources, especially after parting with Pablo Sandoval, to do something truly bold -- something in the Lester/Max Scherzer vein. That they didn't will be beneficial to them in the long run, because we know how those extensive, expensive deals for pitchers over 30 turn out. But in the near term, the Giants needed another iron in the fire.
So here's Vogelsong, who, really, never wanted to leave. After all, this has been one heck of a happy pairing these last four years, with Vogelsong not only resurrecting his big league viability in a pitcher's park but also establishing himself as a legit October force.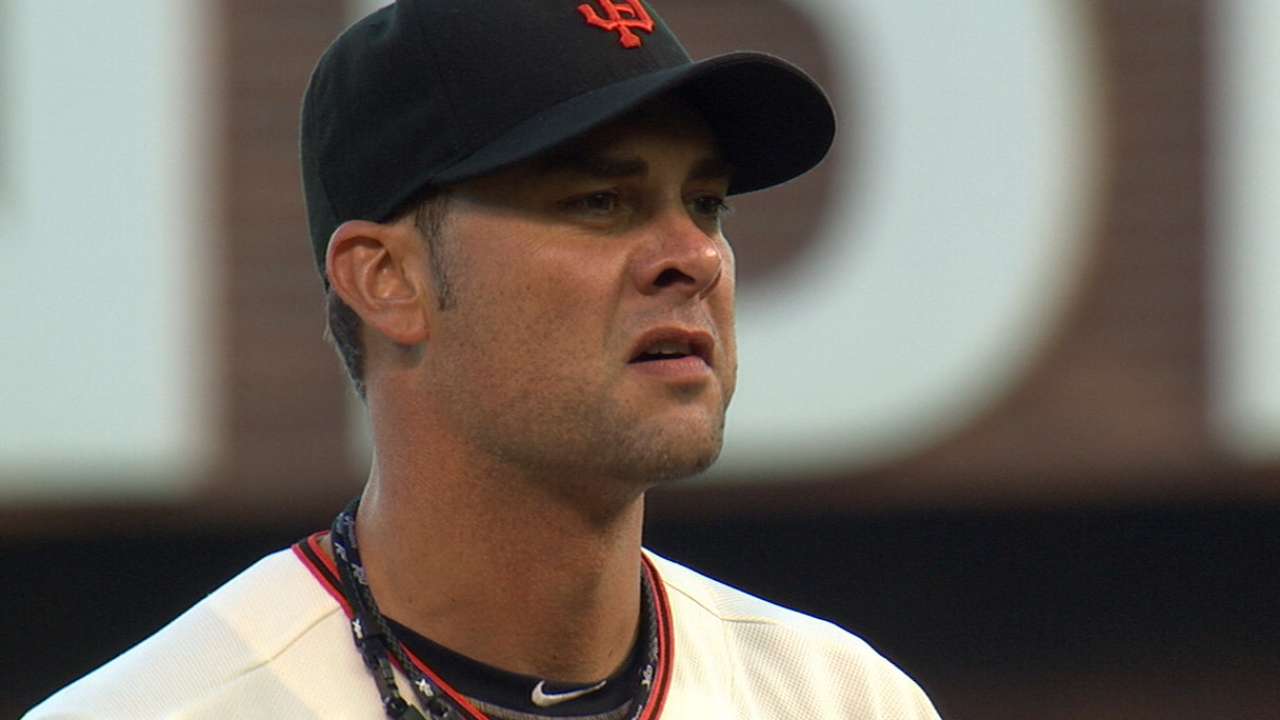 Vogelsong, at 37, isn't expected to replicate his All-Star season from 2011, when he had a 2.71 ERA in 179 2/3 innings, but his '14 output was very similar to his strong '12. He had a FIP (3.85) below his ERA tally (4.00), and his home run, walk and strikeout rates and his WHIP were all markedly improved over a difficult and injury plagued 2013.
You don't win three titles in five years without the depth and durability to survive the season's harshest blows, and Vogelsong's personality fits the tone and temperament of this team very well. A Vogelsong return definitely prompts questions about what the exact makeup of this Giants rotation will be and, specifically, what the immediate future holds for Lincecum. But Vogelsong and the Giants have paired well together in the past, and it's a relationship worth retaining.
Anthony Castrovince is a reporter for MLB.com. Read his columns and follow him on Twitter at @Castrovince. This story was not subject to the approval of Major League Baseball or its clubs.