Top 15 things to do and see at SoxFest 2015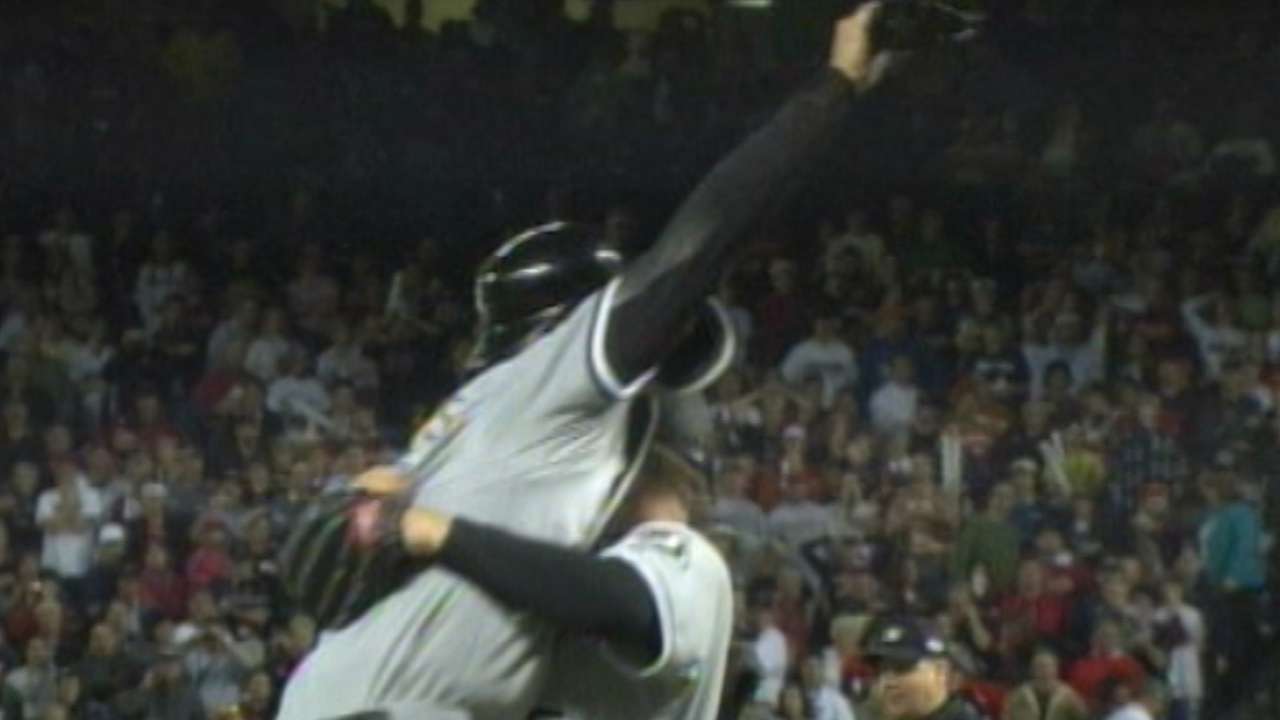 Thank you for attending SoxFest 2015 -- it's going to be an amazing weekend for every White Sox fan!

To get you ready for all the fun and excitement as we kick off the 2015 White Sox Baseball season at the Hilton Chicago, check out the event schedule below -- as well as a list of 15 things to see and do at SoxFest. You won't want to miss a thing.

TOP 15 THINGS TO DO AND SEE AT SOXFEST 2015

1) GET SOCIAL: Play games all weekend long -- even against current and former White Sox stars -- at the #SoxSocial Lounge, located in Salon A. You don¹t have to know a tweet from a pin -- just be prepared for a fully interactive area where surprises await.

2) SEE WHAT'S NEW: Salon A is also where you'll find the new White Sox Museum & Video Lounge (featuring the 2005 World Series trophy), as well as an entertainment stage, a green-screen photo booth, a 100-square-foot 2005 World Series logo (great location for selfies!) and more.

3) ASK AWAY: Have a burning question about the magical 2005 World Series run or the 2015 season? Here's your chance to get answers by attending a variety of always-entertaining, often-hilarious seminars in the Continental Ballroom.

4) SNAG 'GRAPHS: Be prepared for lots of autographs: Attendees scored an average of 10 autographs at last year's SoxFest. There will be six autograph stages this year, located in Salons A, B, C and D.

5) SEE THE "X" MEN: See, because X = 10. Anyway, did we mention it's the 10-year anniversary of the unforgettable 2005 World Series Championship? Re-live the magic with key members of the team, including Geoff Blum, Jose Contreras, Joe Crede, Jon Garland, Orlando "El Duque" Hernandez, Tadahito Iguchi, Bobby Jenks, Scott Podsednik and Aaron Rowand.

6) SAY CHEESE: Get your photo on as you're decked out in your best Sox gear at the two photo stages, located in Salons B and D.

7) GET READY: Psyched for 2015? Share that excitement with all of the current team members scheduled to appear, including Jose Abreu, Adam Eaton, Avisail Garcia, Jose Quintana, Alexei Ramirez, David Robertson, Jeff Samardzija, manager Robin Ventura and many others.

8) LET KIDS BE KIDS: Kids love having fun at U.S. Cellular Field -- and the same goes for SoxFest! Salon A features fun interactive games in the #SoxSocial Lounge as well as the Bulls/Sox Academy Little Sluggers Field, while Southpaw's Suite and other kid-friendly locations and activities are located in Salon B.

9) EAT 'N DRINK: With so much going on, who has time to be hungry or thirsty? Visit the Miller Lite Lounge or Food Court in Salon A as well as a beverage concession stand in Salon C. Plus, If you're spending the weekend as a SoxFest hotel guest, make sure to attend the SoxFest Family Party on Saturday night from 5-7 p.m. CT in the Continental Ballroom and featuring live entertainment, complimentary pizza and a cash bar.

10) MEET A LEGEND: Yep, we've got those, too! No fest is complete without historical White Sox players like Bo Jackson, Ron Kittle, Carlos May, Bill Melton, Minnie Minoso and Billy Pierce.

11) HELP OUT: While you're having a good time, help out a great cause, too! The annual Chicago White Sox Charities Garage Sale has loads of items from the 2005 season -- and both Charities and Southpaw's Suite are located in Salon B.

12) GET REWARDED: Looking for the perfect 2015 ticket plan to lock in your seats? The first 250 SoxFest attendees to purchase a plan will receive a Paul Konerko bobblehead -- and one lucky fan will be selected to receive an autographed Abreu jersey! Ticket options for the 2015 season and Spring Training are available in Salon D, along with Chicago Sports Depot, the exhibitor hall and 670 The Score's live broadcasts.

13) BE PATIENT: Don't forget to pack your patience -- and comfortable shoes! -- as the lines may be long, but totally worth it! Plus, this year there will be televisions spread out among the autograph lines so that fans can watch White Sox video highlights while they wait.

14) SEE THE FUTURE: Who is the next White Sox star on the horizon? Catch a glimpse of the future with White Sox prospects Tim Anderson, Courtney Hawkins, Micah Johnson and Carlos Rodon.

15) HAVE FUN: It is a fest, after all -- so just enjoy an amazing White Sox weekend as we count down together to Opening Day!

Visit www.whitesox.com/soxfest for social updates, videos and more all weekend long.