Twins wrap up 'awesome' Winter Caravan
Manager, players, GM, broadcasters visit fans outside the Twin Cities
ST. PAUL, Minn. -- The 55th annual Twins Winter Caravan came to a close on Thursday after four different routes made stops in more than 40 communities in four states over the last two weeks.
The 2015 Winter Caravan, presented by AmericInn Hotels and Suites, was hailed as another success for the Twins and featured visits to schools, hospitals, local businesses and more, while also featuring a nightly Hot Stove program where fans interacted and asked questions.
"Caravan was awesome as usual," said Twins second baseman Brian Dozier. "Just like every year. It's always great to see the fans who live outside of the Twin Cities. The support we get is amazing. All the school stops were awesome. They brought a lot of energy."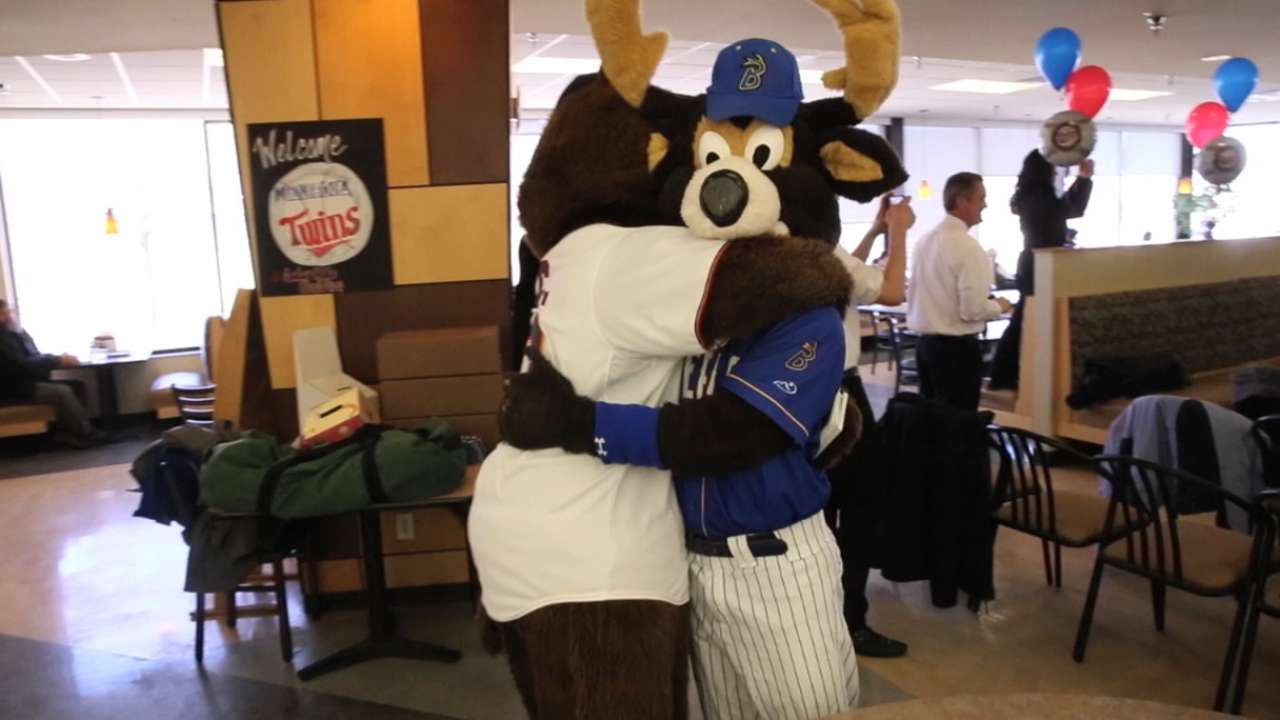 The Caravan began last week, with the first leg including new manager Paul Molitor, closer Glen Perkins, third-base coach Gene Glynn and broadcaster Kris Atteberry. That leg went south from the Twin Cities and had stops in cities such as Cedar Rapids, Iowa, Mason City, Iowa, and Red Wing, Minn. Twins general manager Terry Ryan and club president Dave St. Peter also joined them for a Hot Stove program in Oakdale, Minn., on Jan. 12, while assistant general manager Rob Antony joined them on Jan. 13.
A second route included right-hander Kyle Gibson, reliever Caleb Thielbar and broadcaster Dan Gladden. That route went north with stops in cities like Grand Rapids, Minn., Fargo, N.D., Grand Forks, N.D., Bemidji, Minn., and Duluth, Minn.
It led up to the second week of the Caravan that started Monday, with two more routes heading in different directions.
The first leg, which included left-hander Brian Duensing, Dozier and broadcasters Jack Morris and Dick Bremer, traveled south. Their first night was in Sioux Falls, S.D., with more than 700 fans in attendance at the Elmen Center at Augustana College.
Ryan also joined them for their night program at the Kato Ballroom in Mankato, Minn., on Tuesday, and he expressed his gratitude for the Twins fans who have stuck with the club despite its struggles over the last four years.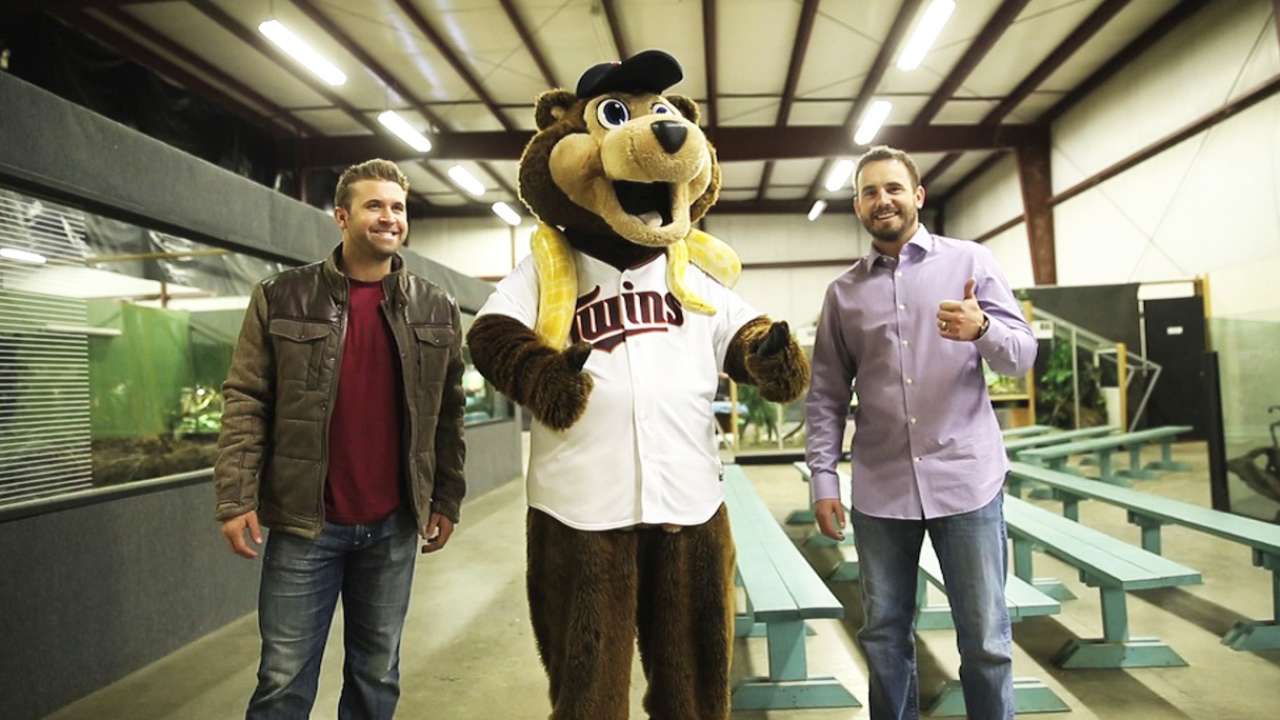 "Even in our darkest years, Caravan has always been beneficial to us, especially in the smaller towns because we like to reach out," Ryan said. "So it's just one of those things where I think a lot of teams have copied what we've done with Caravan. It's always one of the more enjoyable things we do in the winter."
Right-hander Phil Hughes also made his Caravan debut on Wednesday, making three stops, including the Hot Stove session at Canadian Honker Events Apache in Rochester, Minn. That route ended earlier on Thursday to get Dozier, Duensing and Bremer back in time for the annual Diamond Awards at Target Field.
The other leg trekked north and included third baseman Trevor Plouffe, outfielder Jordan Schafer, broadcaster Cory Provus and Twins legends Bert Blyleven and Tony Oliva. Their route made stops in cities such as Alexandria, Minn., St. Cloud, Minn., Wahpeton, N.D., Fergus Falls, Minn., and Willmar, Minn.
It all leads up to TwinsFest, which is set to feature more than 60 current, former and future Twins players and coaches at Target Field from Friday to Sunday.
Rhett Bollinger is a reporter for MLB.com. Read his blog, Bollinger Beat, and follow him on Twitter @RhettBollinger. This story was not subject to the approval of Major League Baseball or its clubs.