Cuddyer: Don't count out Mets in NL East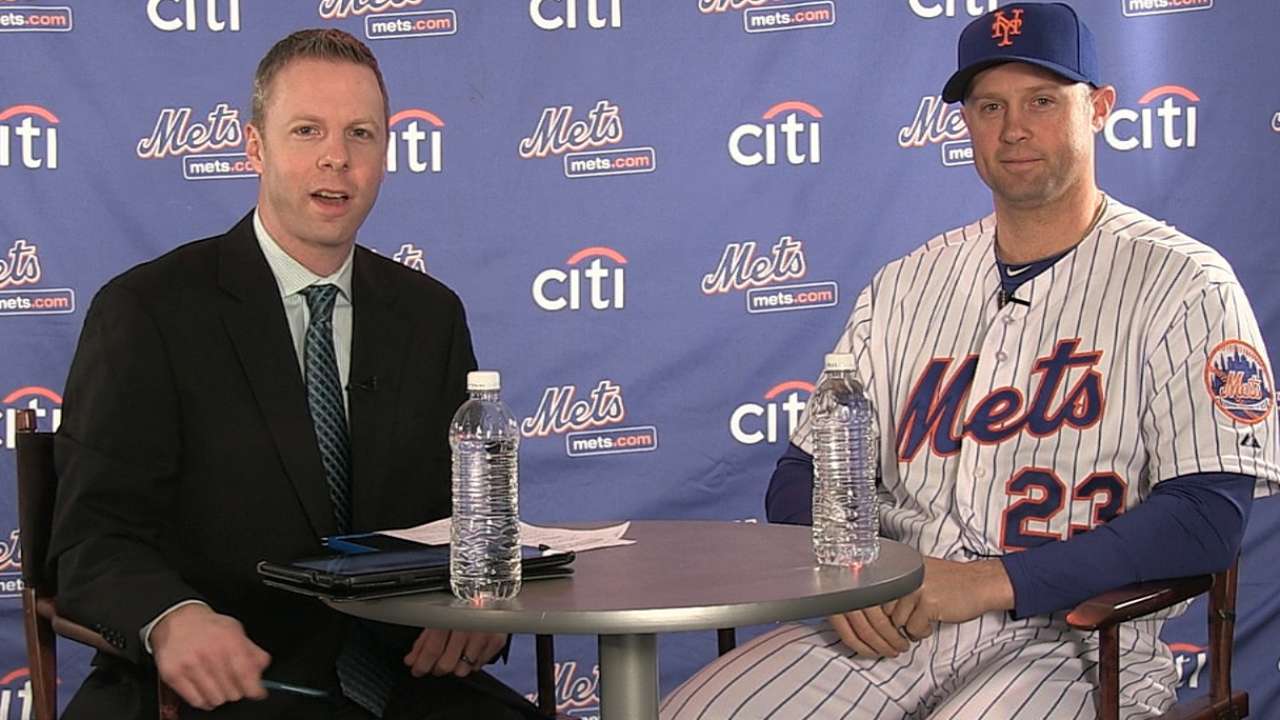 NEW YORK -- Depending on the source, the Nationals' signing of Max Scherzer makes them either extreme or prohibitive favorites to win the National League East. Yet count new Mets outfielder Michael Cuddyer among those unwilling to crown the Nats just yet.
"I don't see why we couldn't," Cuddyer said Thursday when asked if the Mets can compete with the Nationals. "Obviously, they're going to have a great staff, there's no question about it. They've got All-Stars on the staff. They've got ERA champions on the staff, strikeout champions on the staff. But at the same time, we've got guys that can compete with that as well. I think the 'Baseball Almanac' would be written a lot differently if you donned a champion in February every year."
Cuddyer spoke those words while standing in full uniform in the Mets' clubhouse at Citi Field, where the amateur magician performed a series of card tricks for students from PS 92 in Queens. After the show, Cuddyer revealed plans to head down to Port St. Lucie, Fla., on Sunday for a week of intensive fitness work at the Mets' facility, before flying there for good on Feb. 18.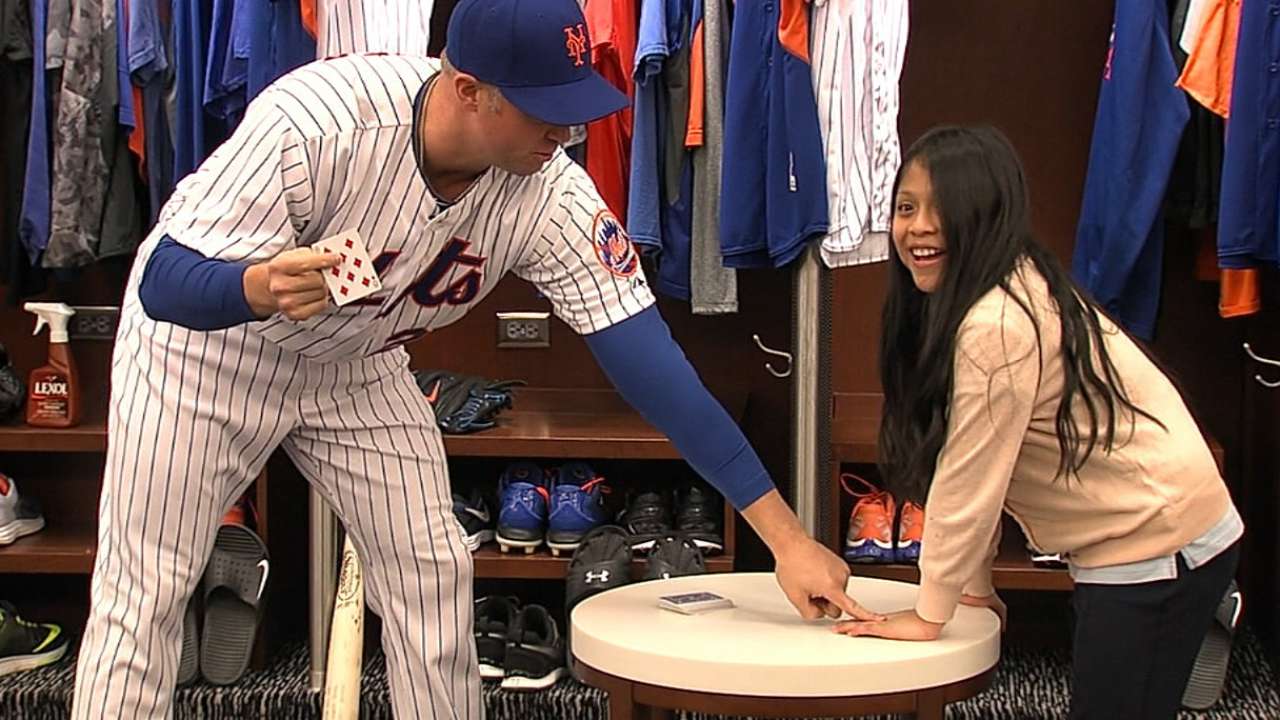 Cuddyer's goal is to avoid the sorts of injuries -- a strained left hamstring and a fractured left shoulder -- that limited him to 49 games last season. Plenty of questions exist regarding Cuddyer's health in what will be his age-36 season, but the outfielder is confident in his ability to remain on the field.
"They're not chronic," Cuddyer said of his injuries. "They're not reoccurring. I don't have hamstring issues that pop up every year or all the time. The broken shoulder was a fluke injury. ... There were specific reasons for the injuries. It wasn't anything I'm concerned with that's going to happen again."
Considering the Mets have made just one big league signing -- backup outfielder John Mayberry Jr. -- since inking Cuddyer to a two-year, $21 million deal in November, the team plans to rely heavily on him. The Mets don't expect to make any more major acquisitions between now and the start of Spring Training, which does not bother their most prominent new face.
"That's the beautiful thing about the Hot Stove," Cuddyer said. "A lot of people get caught up in the signings, and you tend to forget who's actually on the team. You look at the additions of David Wright, and the addition of a full season of Curtis Granderson going through the National League, the addition of Matt Harvey ... those three guys are going to get back to form."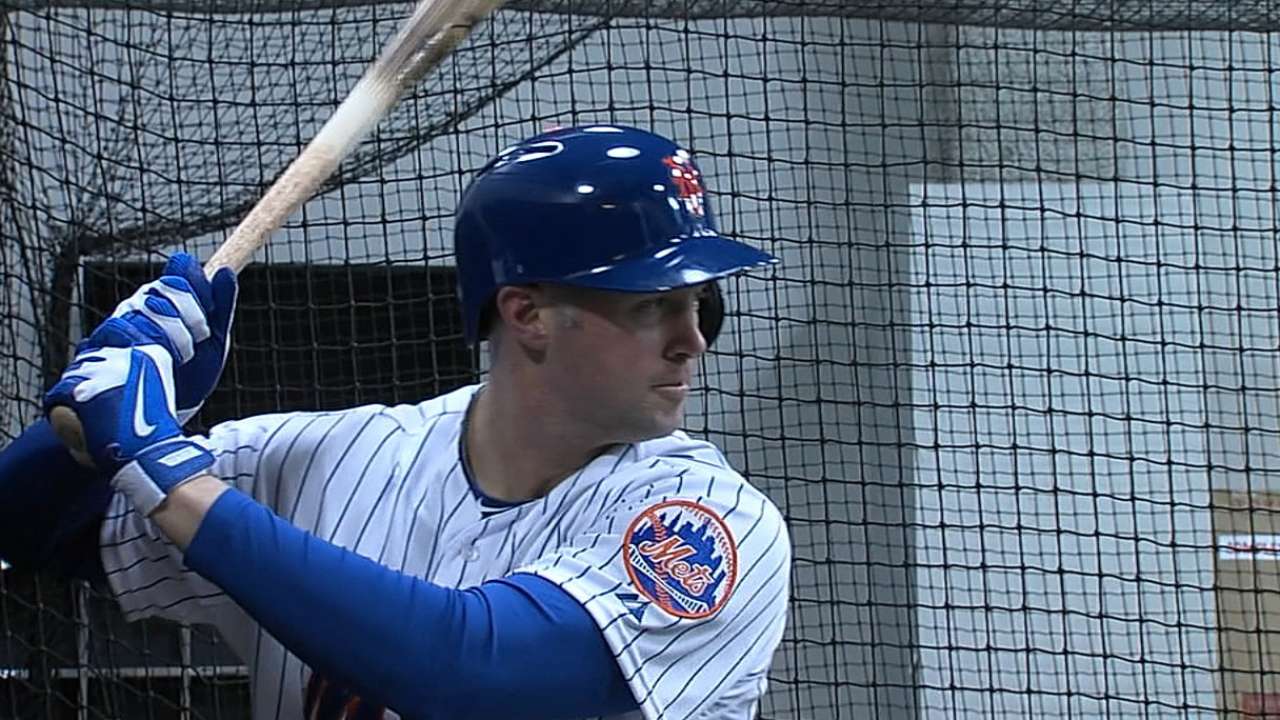 Off the field, Cuddyer may keep his magic shows reserved for schoolchildren. But he will do what he can to keep the clubhouse light.
"You can't be an impostor," Cuddyer said. "You've got to go out and be yourself, and that's what I try to go out and do. The first thing that can be a detriment to a team is cliques. You don't ever want to see that. You want to see 25 guys united, see 40 guys united to be able to go out there and pull in the same direction. The more guys you can get on board and believe in that, the more success you're going to have."
Anthony DiComo is a reporter for MLB.com. Follow him on Twitter @AnthonyDicomo. This story was not subject to the approval of Major League Baseball or its clubs.