Inbox: Who will O's add to their outfield?
Beat reporter Brittany Ghiroli answers fans' questions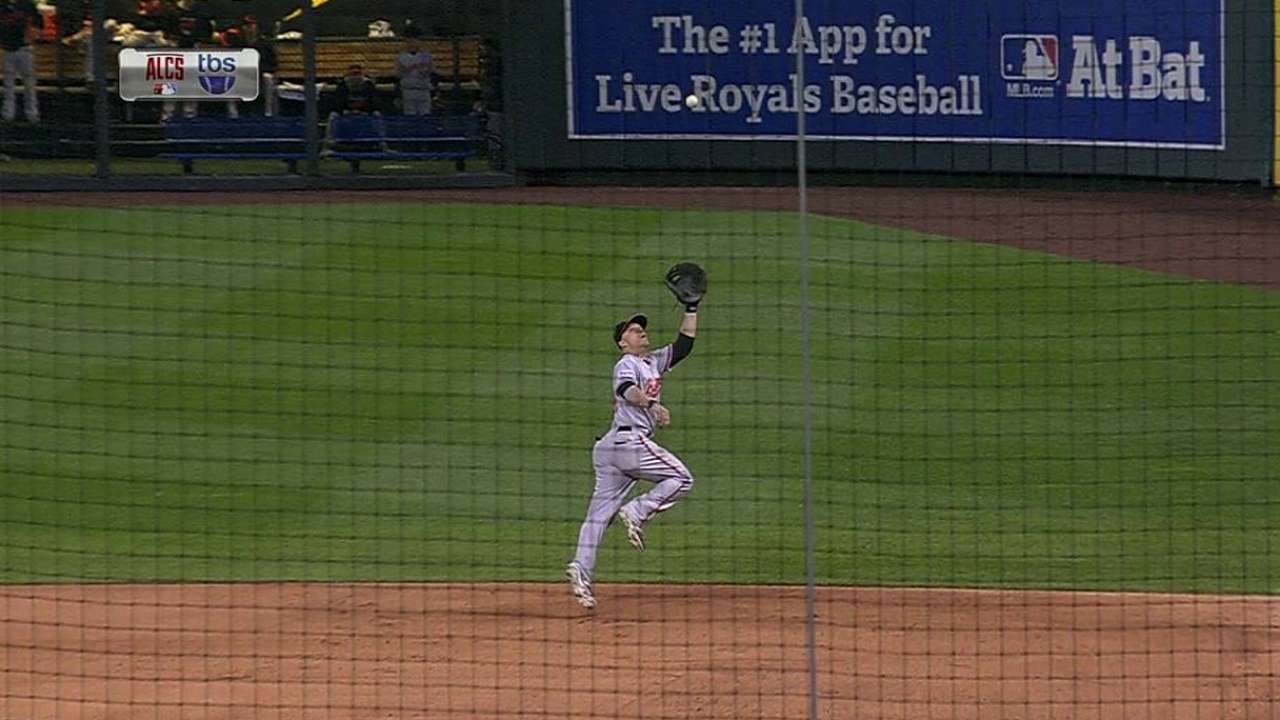 It looked like the Orioles were the front-runners to sign free agent Colby Rasmus. What's the plan to add to the outfield now that he has signed with the Astros?
-- Chris H., Elkridge, Md.
Orioles manager Buck Showalter met with Rasmus several times -- and the club liked him -- but he turned down a deal to sign with Houston instead. There aren't a whole lot of enticing backup plans at this point in the offseason. Right fielders still available are Nate Schierholtz, Ichiro Suzuki and former O's outfielder Endy Chavez.
Of course, the best-case scenario for the Orioles is that Cuban prospect Dariel Alvarez comes along quickly and is a legitimate big league option this season, which many in the organization believe he can be. Alvarez has a fantastic arm and is excellent defensively, though he's a free swinger and will likely have ups and downs at the plate at the Major League level. If the O's don't make any additions, Steve Pearce could play right field until Alvarez is ready.
Submit a question for the Inbox.
Do you think the Blue Jays rumors have changed the way executive vice president of baseball operations Dan Duquette has gone about the offseason? It seems like every other team in baseball has made moves but the Orioles.
-- Michael R., Washington, D.C.
It would be silly to think the reports -- of the Blue Jays negotiating with the Orioles to have Duquette take over as Toronto's CEO -- haven't affected Baltimore's front office at all.
Duquette has been a huge part of the Orioles' turnaround, and there are early preparations in the event that he's granted permission by O's owner Peter Angelos to leave for Toronto, which would result in compensation from the Blue Jays. But to think that Duquette is purposely quiet because he's got one foot out the door is preposterous.
The Orioles were in almost the same position during the offseason last year, although they did make a trio of late additions in Spring Training. There is money to be spent, but Duquette has built up the O's by showing patience, staying true to the Minor League system and being shrewd at the right times. Blaming Toronto for Baltimore's lack of moves is a line of thinking that just isn't correct, especially since Duquette relies on information and advice from numerous front-office officials, including Showalter and Brady Anderson.
What's the latest on Manny Machado and Matt Wieters? Will they be ready in time for the season?
-- Amy N., Arlington, Va.
Early reports are that Machado is ahead of Wieters, and he's expected to be full-go in camp. Wieters could still be ready by the start of the season, with agent Scott Boras proclaiming earlier this winter that he would be ready by Opening Day, though it's less certain. Regardless, both guys will be watched closely all spring as the Orioles will ensure their All-Stars are 100 percent before returning.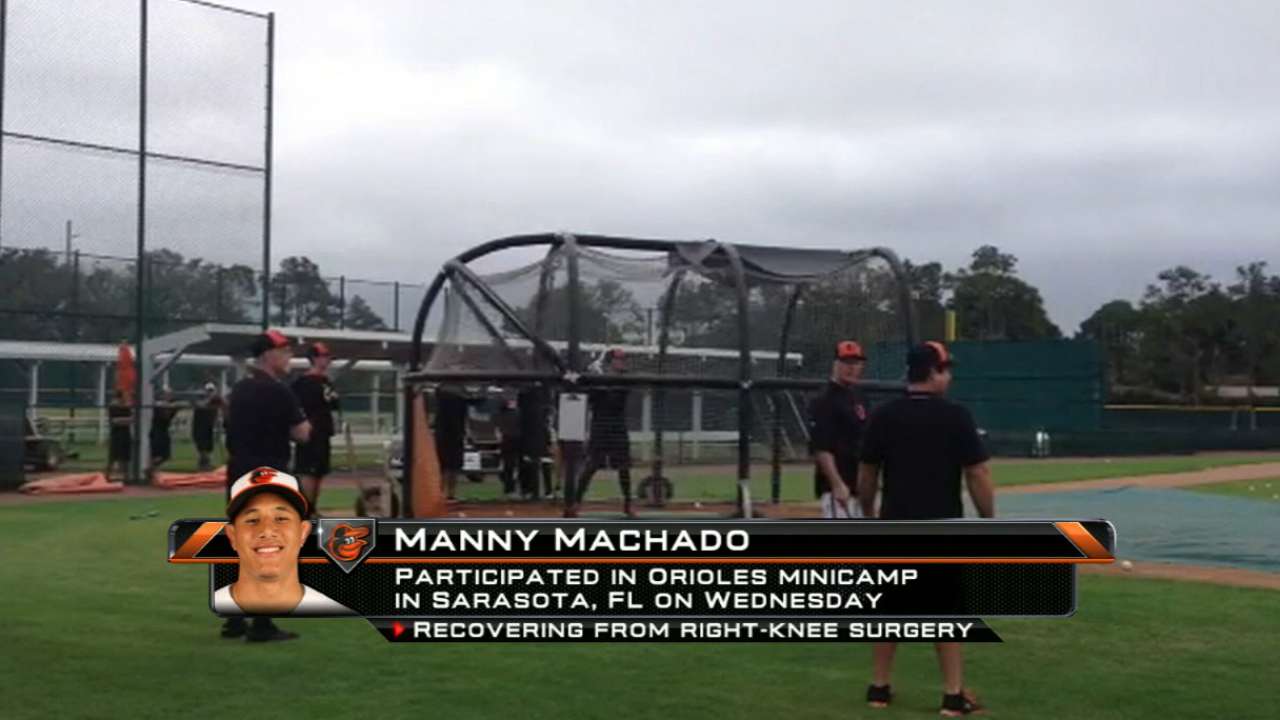 Do you see the Orioles making any more trades before Spring Training begins?
-- Art S., Columbia, Md.
I haven't heard anything that suggests a deal is imminent, but it looks to be a better way to upgrade the club than adding free agents in late January. The O's, who have a lot of pitching depth, could also hang on and see what unfolds in other camps this spring, which could help net them a greater return.
Brittany Ghiroli is a reporter for MLB.com. Read her blog, Britt's Bird Watch, and follow her on Facebook and Twitter @britt_ghiroli. This story was not subject to the approval of Major League Baseball or its clubs.