MLB.com Columnist
Lyle Spencer
Mariners poised to emerge as AL West power
After taking major leap in 2014, club eyes division title behind new additions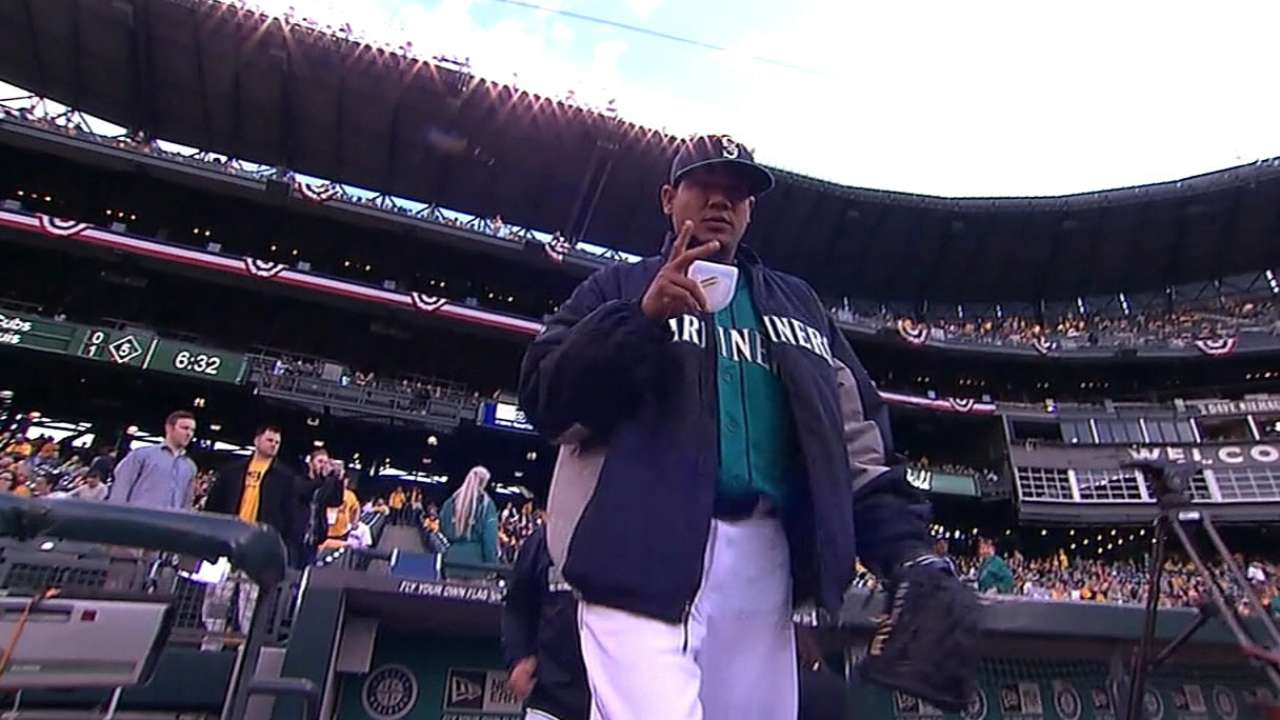 On his first day of Spring Training last February in Peoria, Ariz., Felix Hernandez was all aglow. The Mariners' ace gushed over the arrival of superstar Robinson Cano and another free-agent import, Fernando Rodney.
"All we need is a little patience -- and passion," Hernandez said. "Cano's one of the best players in the game. He's going to help a lot. And for the ninth inning we got a guy who's closed for a long time. Fernando has experience -- and no fear.
"These guys, Cano and Rodney, have a lot of personality. That's what we need here -- to have fun. You can't get too serious. It's a game; you have to have fun. The last thing you want is a quiet clubhouse."
Keeping the room alive and dancing all summer, King Felix proved prophetic. He and his compadres were one of the stories of 2014. Improving by 16 games, the Mariners fell one win shy of a postseason assignment with an 87-75 record in the stacked American League West.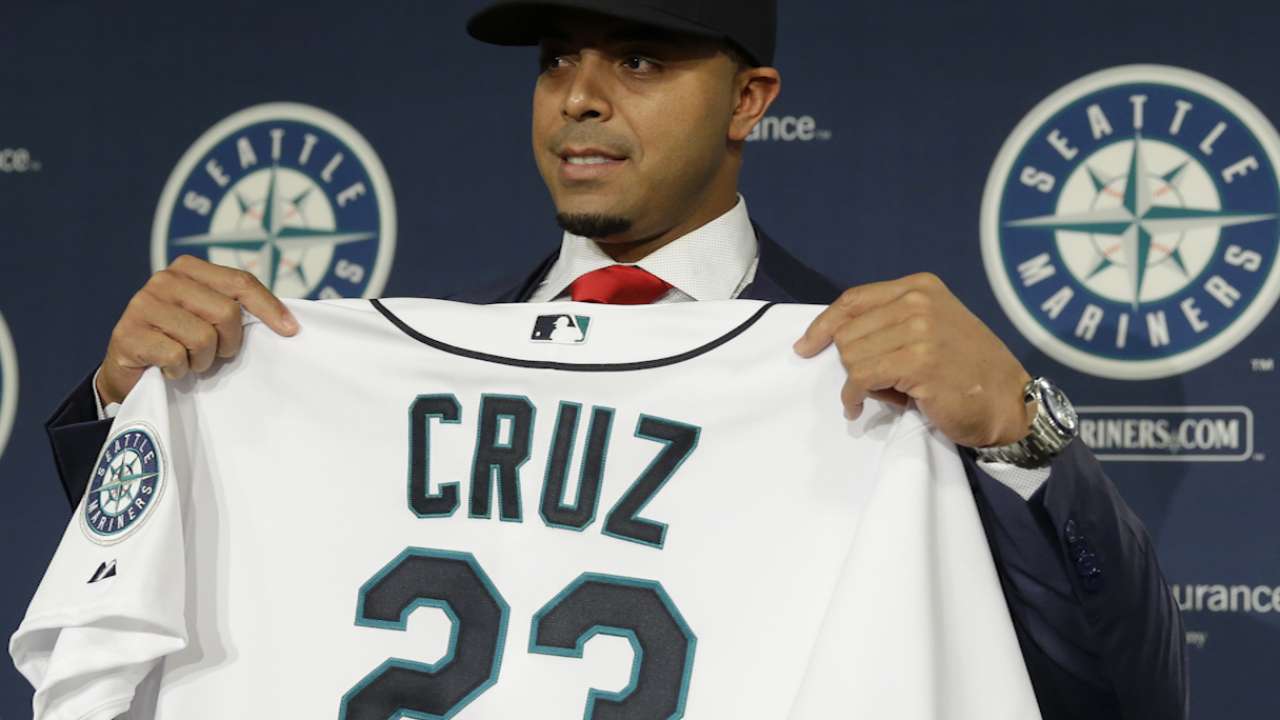 With the addition of another proven star in slugger Nelson Cruz and potential breakout seasons by young starters Taijuan Walker and James Paxton, the Mariners are positioned to make a serious run at what would be their first division title since the great 2001 team won 116 games. They could be the Royals of 2015.
In Cano, rising star Kyle Seager and Cruz, the reigning AL home-run king, the Mariners at last have a heart of the order that will command the undivided attention of the formidable arms in the AL West.
Should the Mariners succeed in making the leap into October, they will have a postseason weapon with few equals. When the Rangers were ruling the AL West with Cruz in their outfield, he did his best work when it mattered most.
In 34 postseason games, Cruz has produced 14 homers, 27 RBIs, a .683 slugging mark and an OPS of 1.018. Reggie Jackson would be proud to call those numbers his own.
Cruz, Cano and Rodney already have celebrated a championship together as teammates on the 2013 Dominican Republic powerhouse that rolled through the World Baseball Classic unbeaten.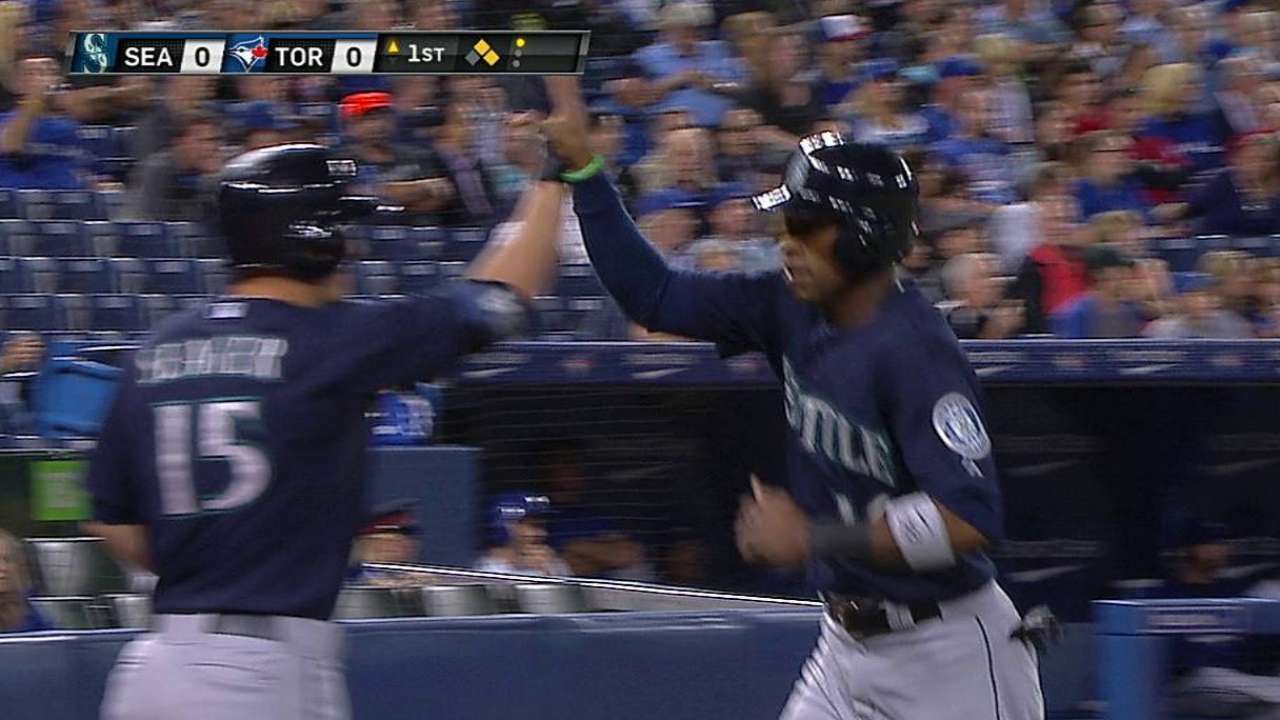 "We're pretty close," Cruz said of Cano during his introductory news conference after signing as a free agent. "He's one of the reasons I'm here. He was pulling for me the whole time. And I was pulling to be part of this. I'm very happy for the chance."
Safeco Field is justifiably regarded a pitcher's haven, but Cruz is not the kind of hitter who worries about ballpark dimensions. Any notions that his power was connected to a role in the Biogenesis scandal of 2013, costing him a 50-game suspension, were cast aside when he launched 40 homers and drove in 108 runs for the Orioles last season.
Cruz will be the primary designated hitter with Seth Smith, a Padres weapon last season, joining Dustin Ackley and Austin Jackson to create a solid outfield. Mike Zunino is a take-charge catcher with power, and few infields have star power to match that of Cano and Seager.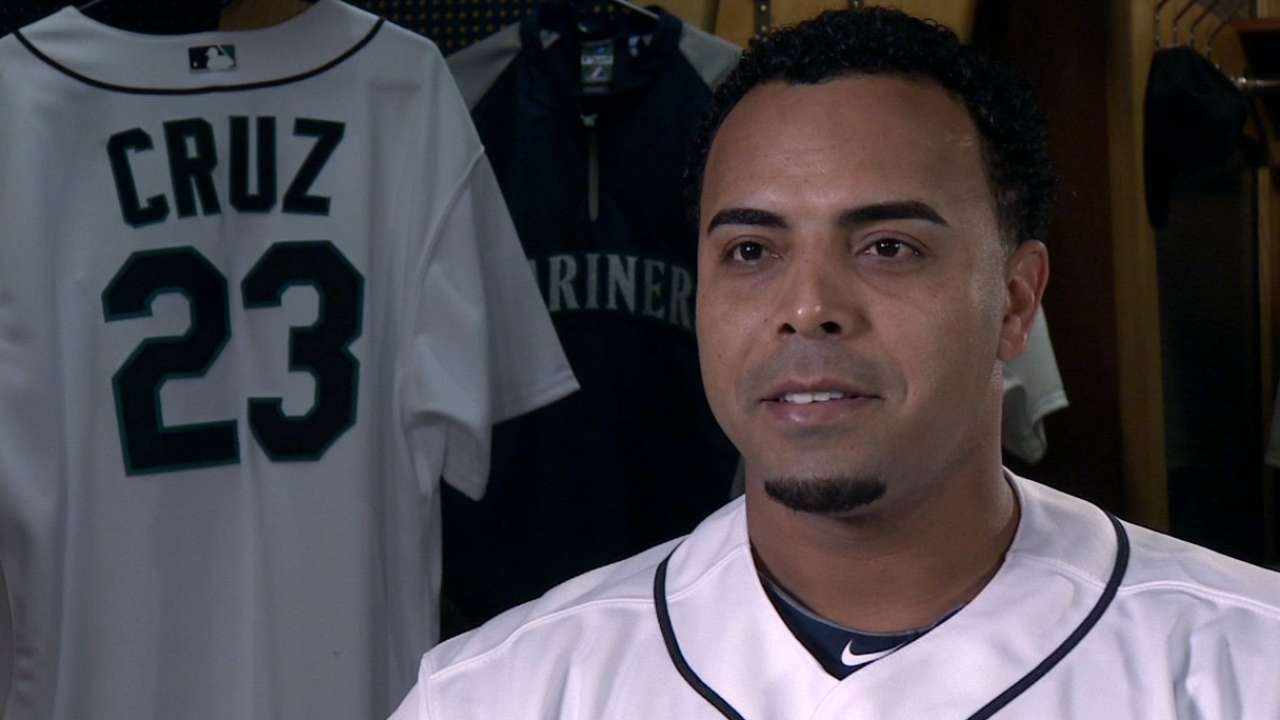 Mariners general manager Jack Zduriencik has been driven to put the franchise back on the map, improving the defense with Jackson and adding offense without surrendering either of his prized young pitchers.
If Walker and Paxton live up to their promise in support of Hernandez, Hisashi Iwakuma, J.A. Happ and Roenis Elias, the Mariners could own a matchless rotation. They chose not to bring back Chris Young, the astute right-hander who left such a positive imprint on the staff and the team's ascent with 12 wins in 29 rock-solid starts.
Anchored by Rodney, who blew only three saves in 51 opportunities, the bullpen is deep in power arms.
All the important pieces appear to be in place for manager Lloyd McClendon, who brought personality and toughness to the job in a highly impressive debut season in the Pacific Northwest.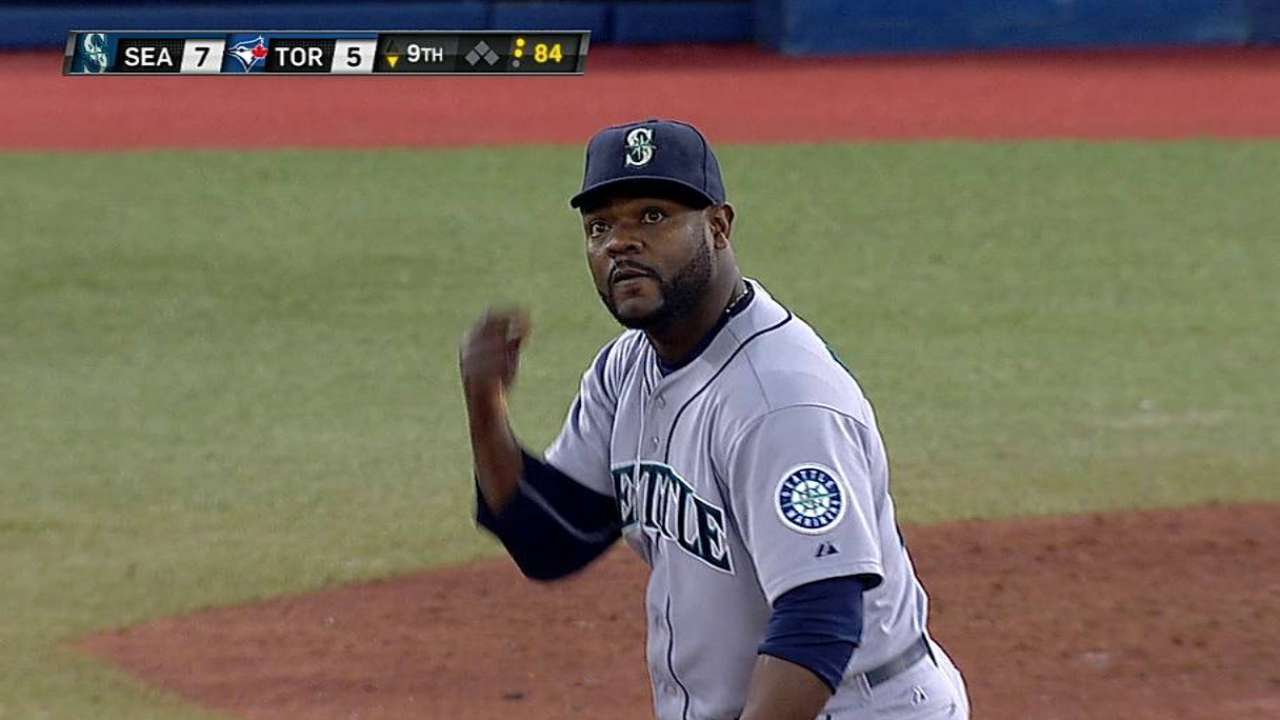 The Angels led the Majors with 98 victories, and the A's continue to win as they rearrange the clubhouse. The Rangers added premium starter Yovani Gallardo and, welcoming Prince Fielder back to the lineup after last year's neck surgery, figure to have much better luck with health. The Astros have made nice home improvements, notably in the bullpen, after playing just four games below .500 in the second half.
The AL West will rock, as always -- which will come as no surprise to Cruz.
"I'm pretty comfortable with this division," Cruz said. "I've played here all my life. I know all about Seattle and Safeco Field and this division. It's nothing new to me. [Cano] expressed the way the Mariners treat their players, that this is a family. He talked about Lloyd and how good he was as a manager and how well he treated players. All the information I needed, I know already."
While the Seahawks have their city's full attention again, the Mariners are poised to make their fans sing for 162 games -- and then some.
Lyle Spencer is a reporter for MLB.com. This story was not subject to the approval of Major League Baseball or its clubs.