Competitive nature shines through for Hale
Skipper's desire to win can be traced back to past D-backs Fantasy Camps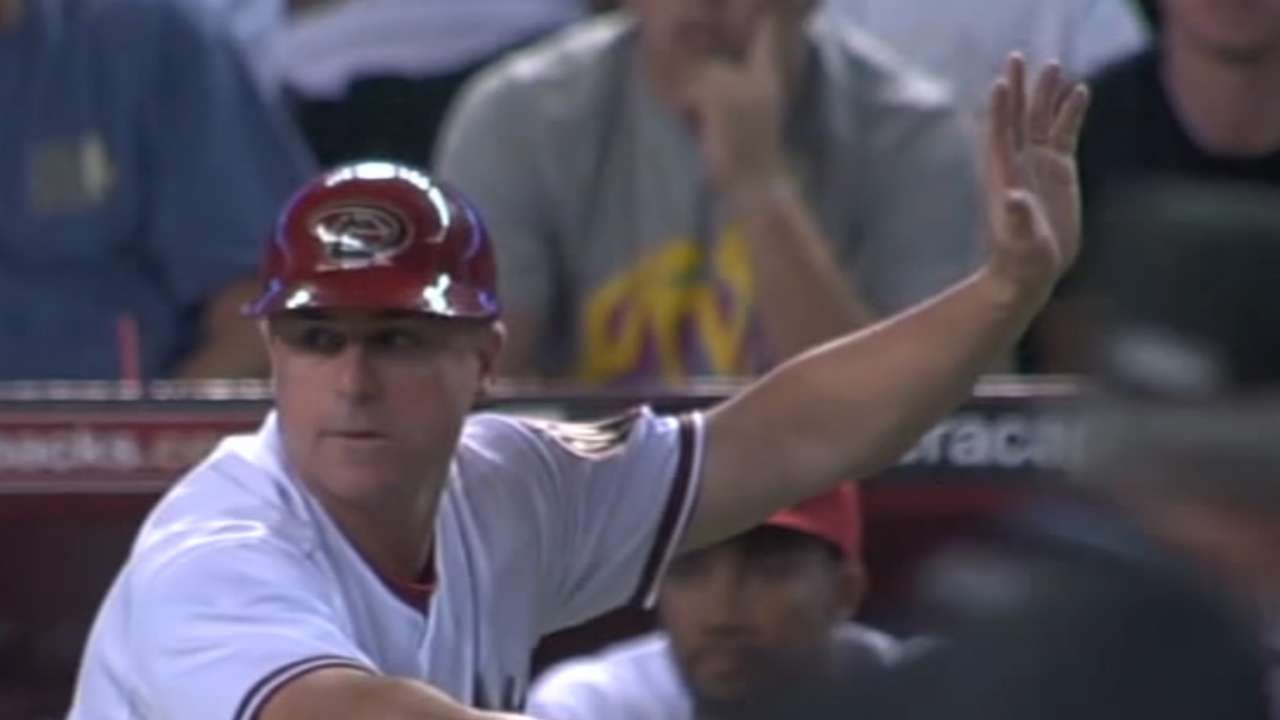 PHOENIX -- Chip Hale gathered his players together following the loss, the disappointment visible on his face.
"I want you to go back into the clubhouse, and during lunch, think about how you can be better for the second game today," Hale told the team.
No, Hale wasn't talking to one of the many teams he managed in the Minor Leagues, nor was he talking to a Major League team in his role as a coach. This was a group of men and women from all different walks of life who paid to attend the Arizona Diamondbacks Fantasy Camp.
And if they thought playing for Hale was going to be just some laid-back, casual experience, they were mistaken, because if you're keeping score and there's going to be a winner and a loser, then you can bet that William Walter (Chip) Hale is going to find a way to come out on top.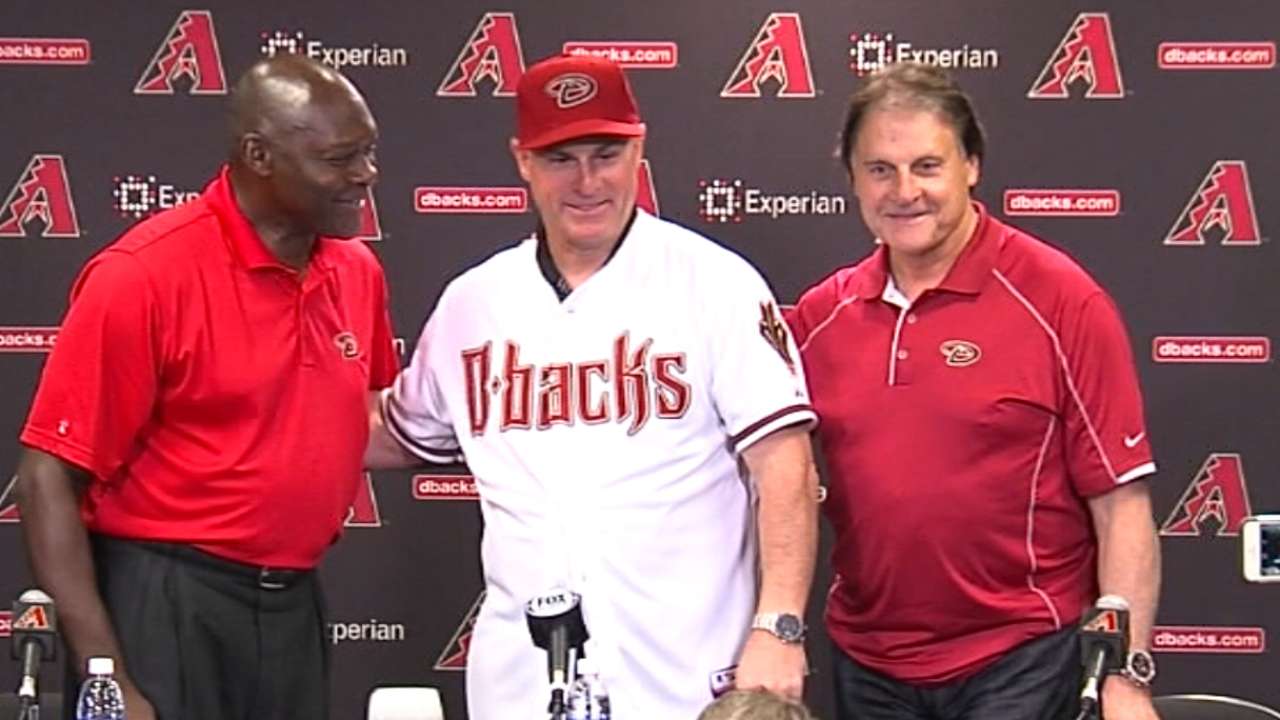 "That's just who I am," said Hale. "I was that guy in P.E. class that everybody didn't like, because if we were playing basketball or softball, I was always trying to win. If it was dodgeball, I was the guy just smoking people and catching the ball and getting my guys in."
When he interviewed to replace Kirk Gibson as manager last October, Hale told general manager Dave Stewart and chief baseball officer Tony La Russa that his goal was to make each player on the roster 15 percent better.
That made an impression with both men and helped land Hale his first Major League managing job after coaching in the big leagues for eight seasons.
"He was the only one in the interview process that made mention of that 15 percent," Stewart said. "To me, that shows that he's going to get out there and grind and pay attention to the small things, and even more important, it leads you to believe he's a motivator. He can motivate the kids to play better."
Hale has always looked for that added edge, and it has served him well. He helped lead the University of Arizona to the national championship in 1986, and he was able to carve out a seven-year career in the Majors after being drafted in the 17th round.
After Hale retired, he turned his attention to managing and he climbed his way up the Minor League ladder, starting in Rookie ball. Though he would manage different players at different levels, there were certain things that every team managed by Hale had in common: they played hard, they got better as the season wore on and they were winners.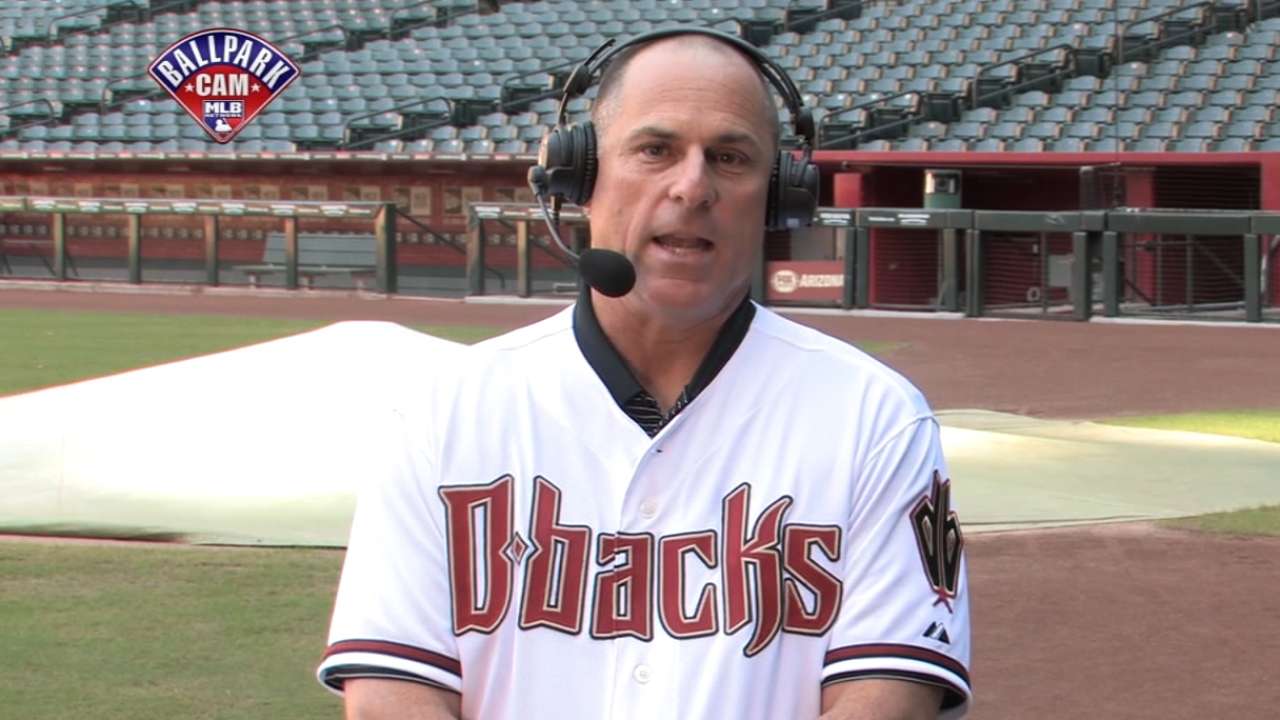 It was the same attitude and goals that Hale brought with him to the D-backs' first Fantasy Camp in January 2006.
"When I first went to Fantasy Camp, I think it came off like I was over the top about winning," Hale said. "But I always felt like if people came to Fantasy Camp, it was because they wanted to have the same experience that a Major League player would have. So I wanted to, whatever that guy's skill set was, I wanted to make it the best that it could be and see if we could improve some parts of it. It was the same as I did as a manager, whether a guy was in Rookie ball, or Double-A, Triple-A, or the big leagues."
In this case, it meant investing extra effort into a group of middle-aged and retirement-aged men and women, some of whom had not played baseball since high school, if ever.
"Chip was a stickler for playing the game the right way," said Bucky Green, who played for Hale the first two years of the camp. "That first day when we did workouts, while other teams were maybe taking batting practice, or whatever, Chip had ours scheduled down to the minute."
Hale took part in four D-backs Fantasy Camps, and his team won the championship during the first three.
As for what happened that fourth year when his team lost in the championship game, well, Hale still has not fully let that go.
"We got robbed on the last one," Hale said. "I still know that there was a conspiracy that last year. No doubt about it. I just know that there was some buffoonery going on, maybe with the umpires or something like that."
Over the years, Hale has learned to temper his competitiveness, but just like in Fantasy Camp, Hale will be focused on pushing his players to get better while fostering a culture of competition and accountability.
"The job of a staff at whatever level is to get guys to overachieve in some ways," Hale said. "In the end, we do realize that some guys are who they are, and you have maximize what they can do and sometimes you have to play around with what they can't do. With the fantasy campers, I could have more of a high school football coach 'rah-rah' approach, but with a big league guy, you have to be a little more of a psychologist and understand where a guy's been."
Steve Gilbert is a reporter for MLB.com. Read his blog, Inside the D-backs, and follow him on Twitter @SteveGilbertMLB. This story was not subject to the approval of Major League Baseball or its clubs.