Amaro: Nothing imminent involving Hamels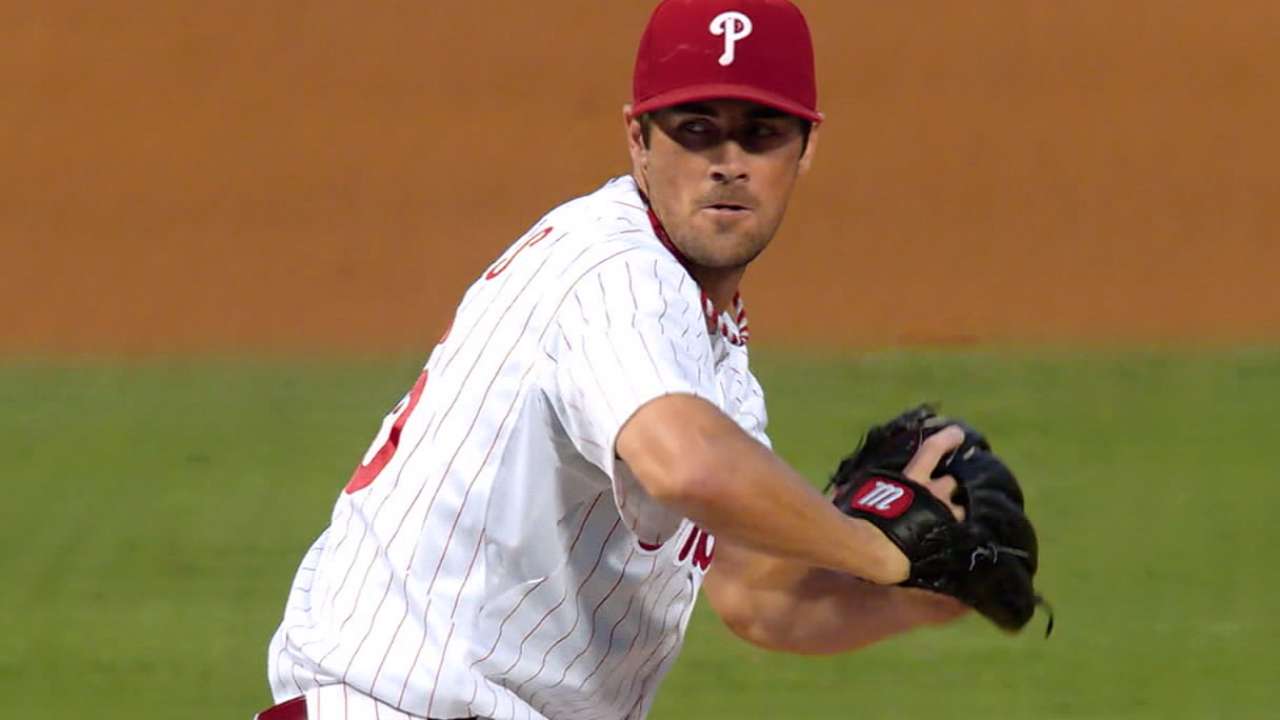 There is nothing imminent on the Cole Hamels front, Phillies general manager Ruben Amaro Jr. told MLB.com reporter Todd Zolecki on Tuesday night.
Speaking before the club's winter banquet, Amaro didn't write off the chances of a potential deal. But the GM said there's nothing on the horizon when it comes to moving the 31-year-old left-hander.
"We continue to have dialogue with other clubs about making more change," Amaro said. "I don't know if anything is going to happen. Nothing is really imminent."
At the banquet, interim president Pat Gillick reinforced the notion that the Phillies are rebuilding for two or three years down the road.
With that in mind, Gillick said Hamels, who posted a 2.46 ERA and finished sixth in National League Cy Young Award voting, would be a "top-of-the-line" option for any team in need of a starting pitcher.
While there's no plan in place to move Hamels, Gillick -- who is certainly aware of the ebb and flow of an MLB offseason -- said that could change before Opening Day.
"It's funny," he said. "In this game, things change. People are not in the mood to do something, then they go to Spring Training and all of a sudden ... they realize they want to be competitive and want to do something. A lot of this maybe will shake out in Spring Training. I'd look for probably more interest in a lot of our players come Spring Training."
AJ Cassavell is a reporter for MLB.com. Follow him on Twitter @ajcassavell. This story was not subject to the approval of Major League Baseball or its clubs.