Zobrist, Semien give A's infield new look up the middle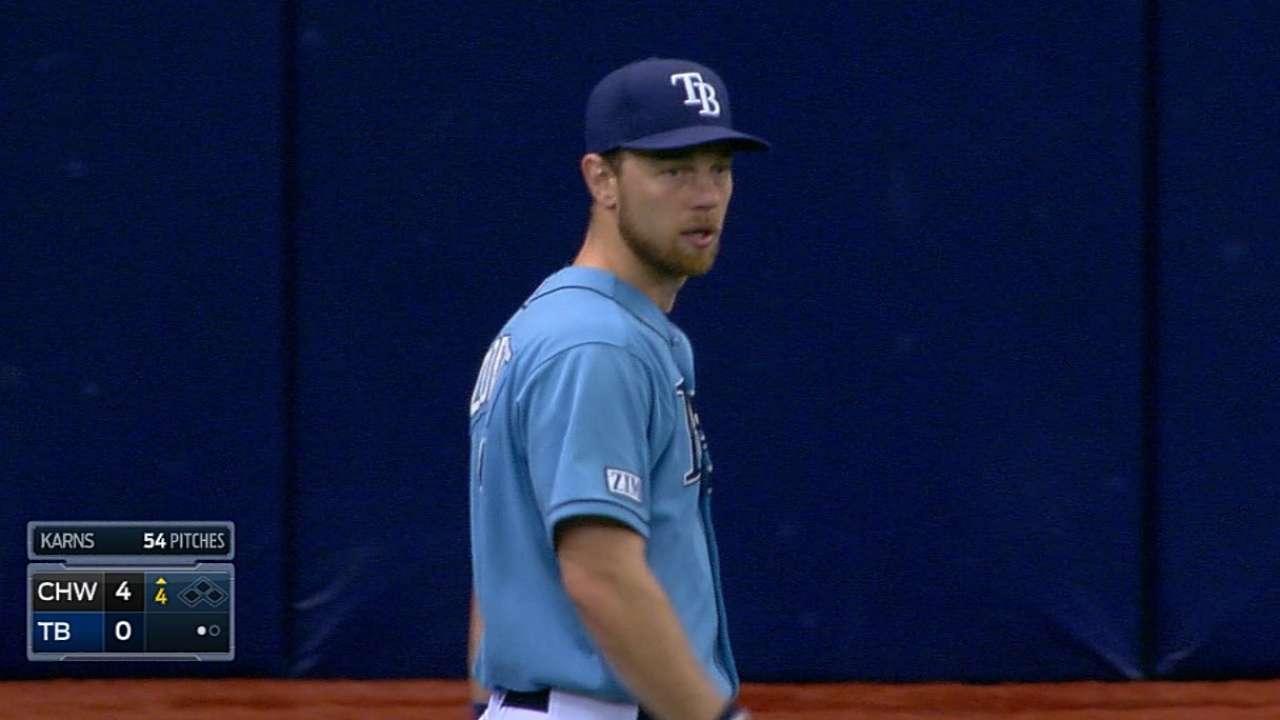 A seven-part Around the Horn series, which features a position-by-position look at Oakland's projected starters and backup options heading into the season, turns its focus to the middle infield in the third installment.
The A's entered this offseason with seemingly just one clear need: a shortstop. Nearly four months later, they've overhauled their entire infield.
In fact, not one of last year's everyday infielders is returning. New faces will be seen at every position on the infield, including Ben Zobrist and Marcus Semien up the middle.
Both were brought in via trade -- Zobrist from the Rays with the since departed Yunel Escobar, for John Jaso and two Minor Leaguers, and Semien from the White Sox in the Jeff Samardzija deal.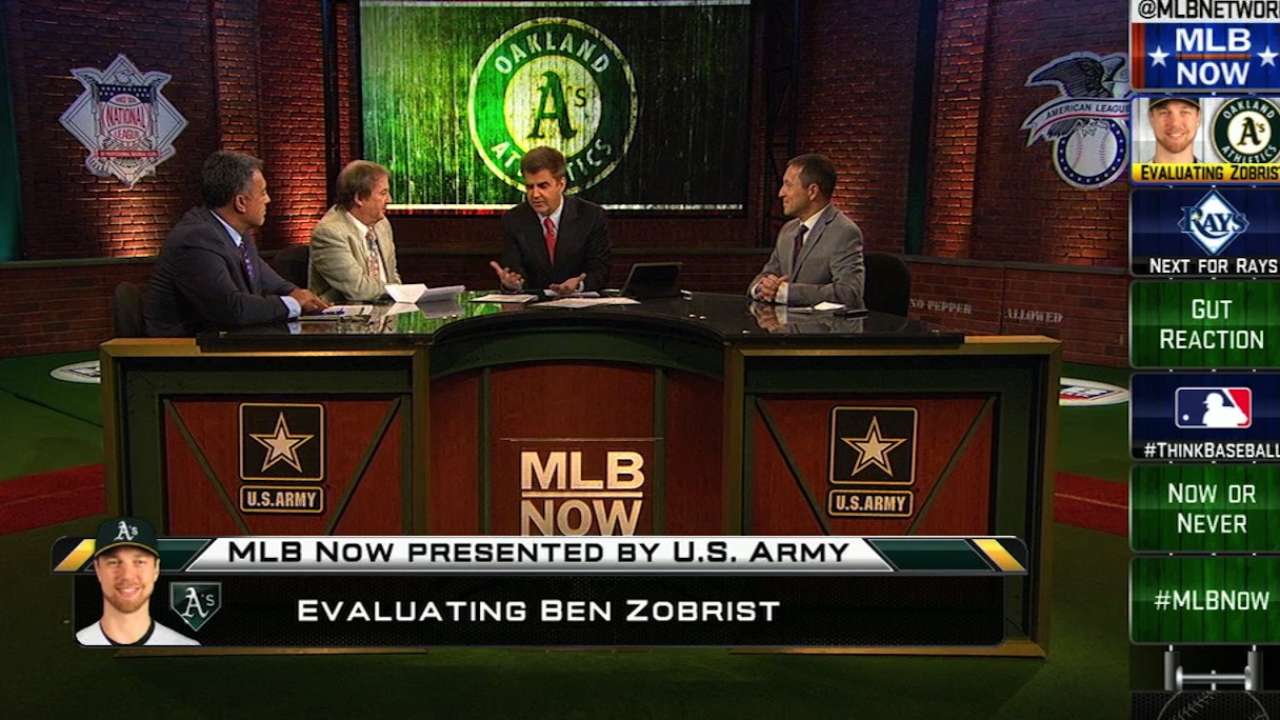 One reason the A's were able to acquire the versatile Zobrist was their willingness to take on Escobar, who had two years and $13 million left on his deal. Right away, Escobar was seen as the everyday shortstop, leaving Semien in a backup role. But the A's instead flipped Escobar just days later in a trade for Nationals All-Star reliever Tyler Clippard, allowing Semien the opportunity to lock down the everyday job.
Semien, 24, has a career .240 average in 85 big league games, after hitting .272 in four Minor League seasons.
"This is a guy we've thought highly of over the years," general manager Billy Beane said this winter.
Semien's double-play partner is as versatile as they come, playing every infield and outfield position -- and well, too. Zobrist's defense is top-notch all all those spots.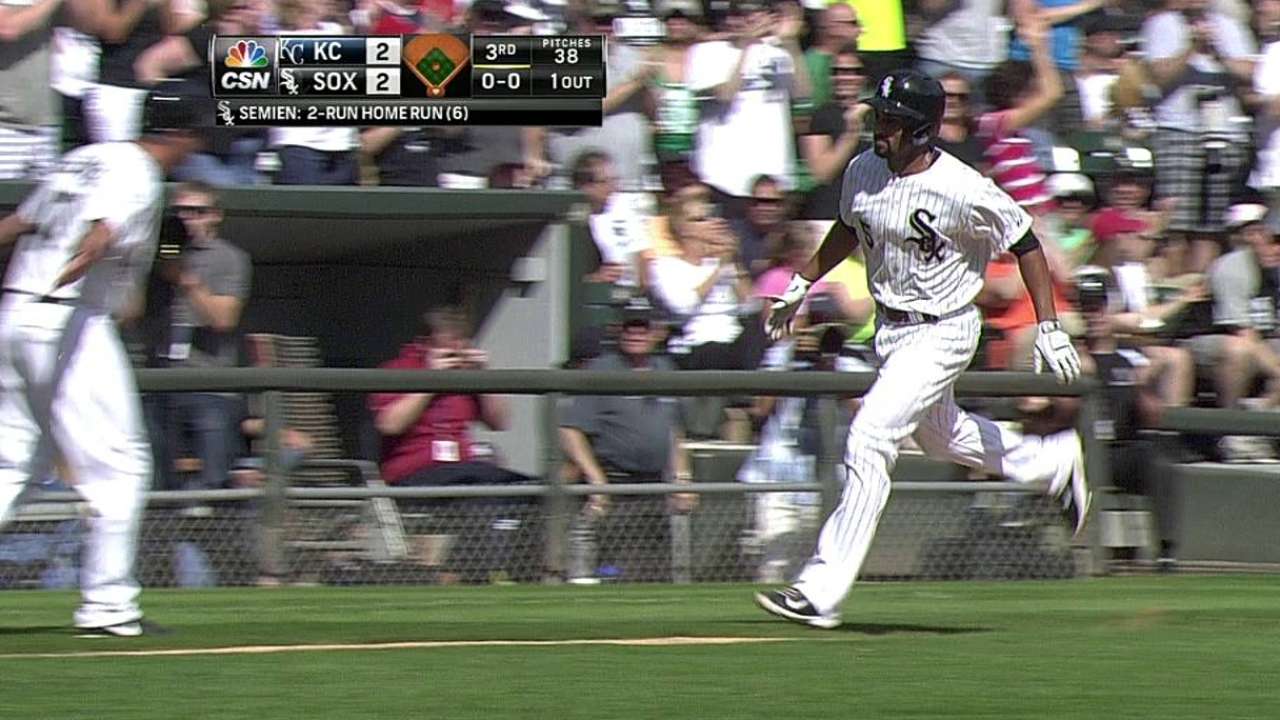 "You don't need to pick up the paper or read online to find out about Zobrist's many assets," Beane said. "You know."
"He's really very, very unique. There are very few guys who switch-hit and play the positions as well as he does. ... The way we move players around and try to create matchups, he's an almost perfect type of player for our club."
Zobrist hit .272 with 10 home runs last year and left the Rays as their all-time leader in doubles (229) and walks (542). In 1,064 career games, all with Tampa Bay, he's batted .264.
The 33-year-old, who will make $7.5 million this year before hitting free agency, is expected to see most of his time at second base, with incumbent Eric Sogard in line to assume a bench role. Sogard could also open the season at Triple-A Nashville to get regular at-bats.
Andy Parrino is also an option to fill the backup role, as is prospect Tyler Ladendorf, who has played well defensively in the Minors with Zobrist-like versatility.
Jane Lee is a reporter for MLB.com. This story was not subject to the approval of Major League Baseball or its clubs.