Indians' plan is to have healthy Swisher, Moss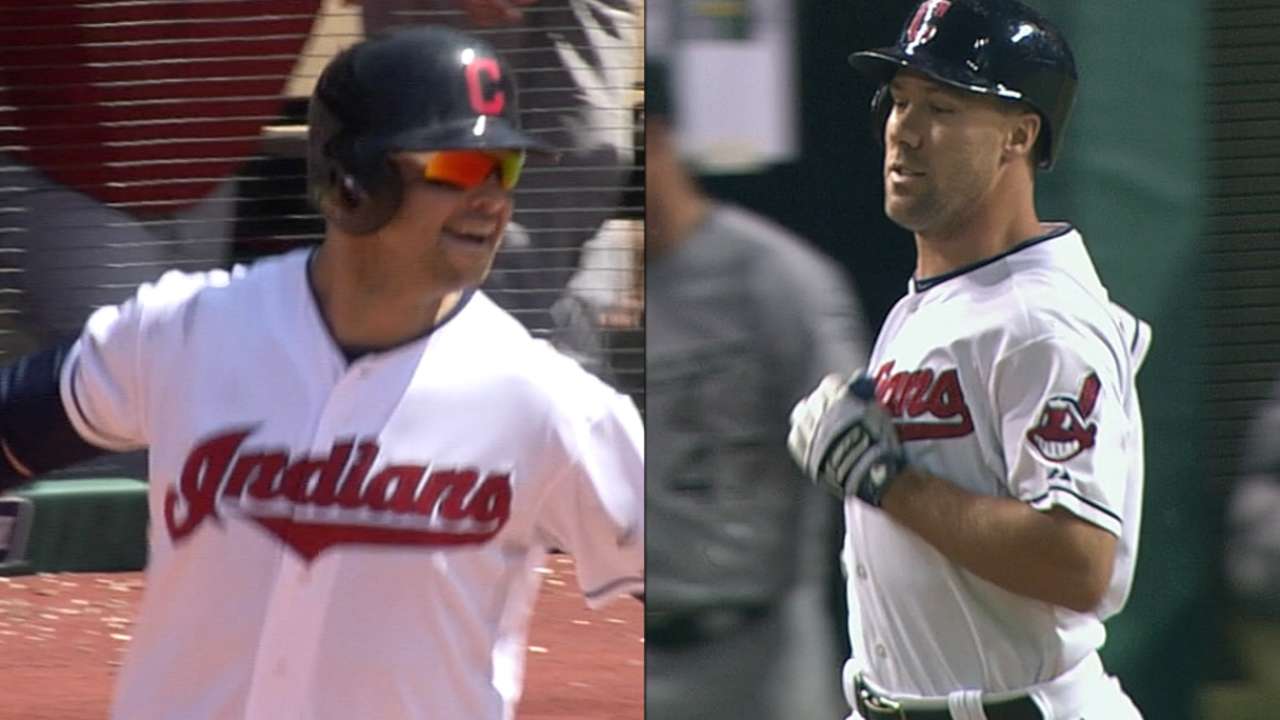 CLEVELAND -- Making the Opening Day roster is a goal for every player in Spring Training. Indians manager Terry Francona wants to make sure veterans such as Nick Swisher and Brandon Moss understand that the first game of the season is not the most important one on the schedule.
With Swisher and Moss making their way back from surgery, it has been made clear to them that returning to full strength is more important than breaking camp with the Major League club. If one or both of the players require an Opening Day trip to the disabled list, the Indians will find a way to adjust.
"I don't think we know," said Francona, when asked if the rehab for Swisher or Moss might linger into April. "My only point is that, if need be, I'd much rather do that than have a guy try to artificially make Opening Day and then not be ready."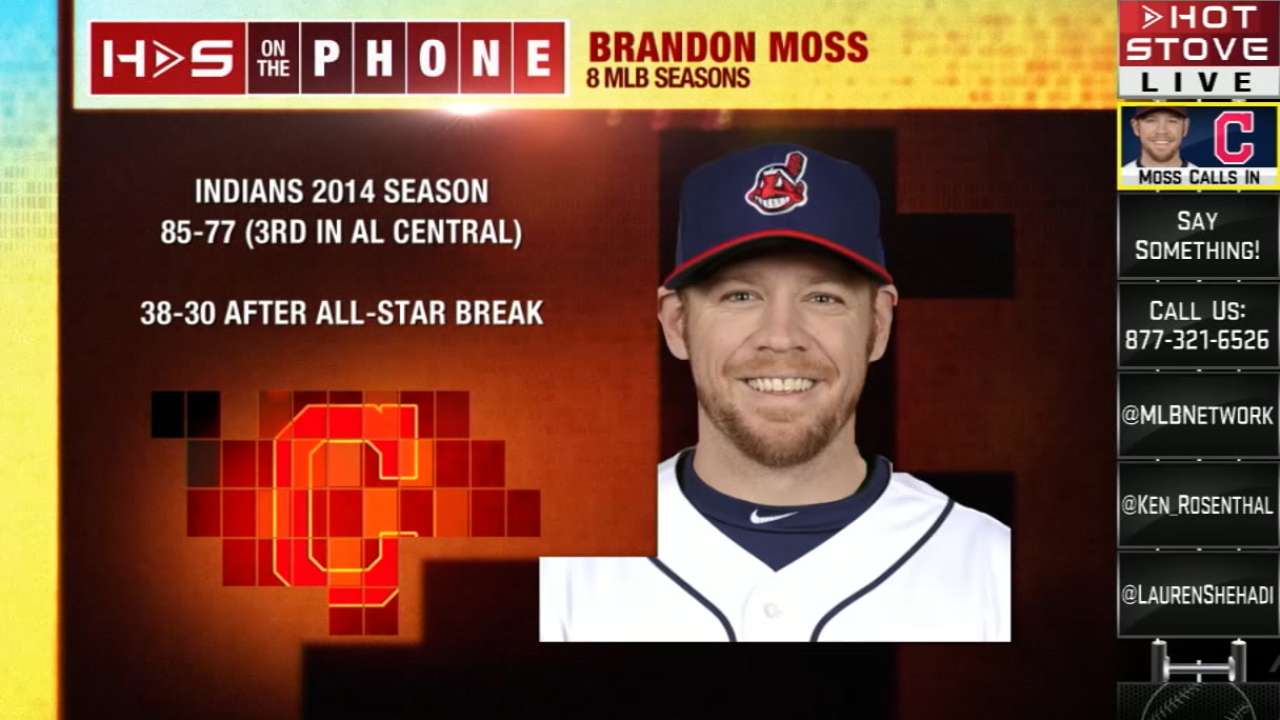 The 34-year-old Swisher, who had a career-low .608 OPS in 97 games last season, underwent surgery on both knees in August. Moss, who had a .584 OPS In the second half after posting an .878 OPS in the first half last season, required surgery on his hip in October. Both players are expected to be ready for game action at some point during the spring with the goal of being ready in time for Opening Day.
Swisher and Moss will be in Cleveland this week to meet with the team's medical staff.
"Their timetable is going to be their timetable," Francona said. "The last thing we want to do is have [Swisher go through what he did and then limp around. Sometimes guys have these artificial [timetables] -- like Opening Day of the season, which is meaningful, but it's not the end all, be all. We just want to get him strong and healthy, so he can do what he does."
Francona said reports of Swisher's progress this offseason have been positive to date.
"I think he's doing fine. He's working hard," the manager said. "He's probably worked harder this winter than he has in a long time, just because he had to. Hopefully, that'll translate into him being back on the field every day."
Quote to note
"I know the Nationals signed [Max] Scherzer, which I think is awesome, getting him out of our division. I thought the White Sox had a really good winter. They complemented what they have and they're going to get a lot better. That's not the best news for us, but were in a little bit of a unique situation, where we had most of our team in place. We just now need to find a way to play six or seven games better than we did last year. "
-- Francona, on moves by other teams this winter
Smoke signals
• Francona noted that center fielder Michael Bourn, who dealt with hamstring issues throughout last season, has been working with a track coach in Houston this offseason. Bench coach Brad Mills recently visited Bourn in Texas and came away impressed with his workout routine. Francona noted that the leg problems had an impact on Bourn's swing and baserunning last year.
• Francona hinted that offseason acquisition Gavin Floyd could slot into the rotation as high as the No. 2 spot behind AL Cy Young Award winner Corey Kluber. The manager feels that potentially having Floyd (signed to a one-year deal worth $4 million plus incentives in December) that high in the order could take some pressure off the younger pitchers on the starting staff.
• As things currently stand, right-hander Zach McAllister (out of Minor League options) will head to Spring Training stretched out and in the mix for the starting rotation. Francona said that, if McAllister ultimately does not fit into the rotation plans, the pitcher will then be a bullpen candidate. Francona felt McAllister was "tremendous" out of the 'pen in September last year.
• Francona noted that general manager Chris Antonetti called veteran right fielder David Murphy shortly after the team acquired Moss in December to discuss the situation. The manager said Murphy handled the news well and understands he could stand to lose at-bats. That said, Francona added that "Murph's our right fielder" right now, considering the unknowns surrounding the respective comebacks of Moss and Swisher.
Jordan Bastian is a reporter for MLB.com. Read his blog, Major League Bastian, and follow him on Twitter @MLBastian. This story was not subject to the approval of Major League Baseball or its clubs.