Kipnis on road to recovery from finger surgery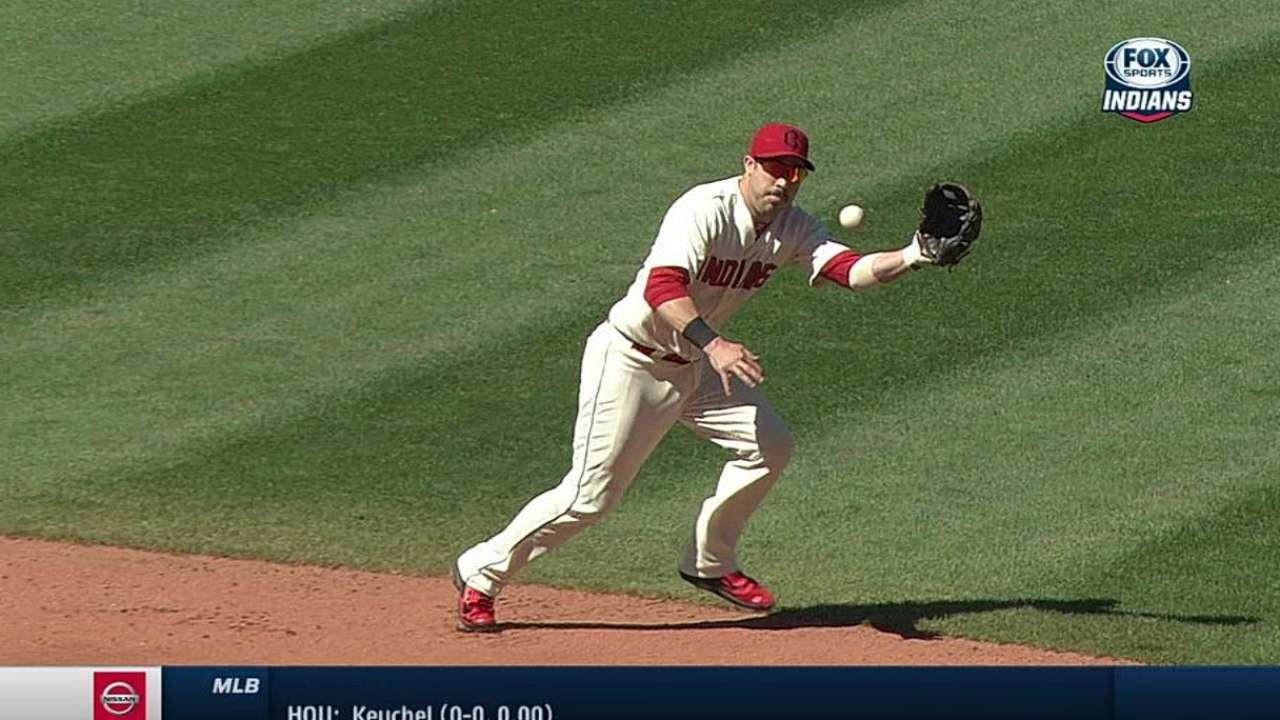 CLEVELAND -- Indians second baseman Jason Kipnis is among the many players who are scheduled to be on hand at Progressive Field this weekend for the team's annual Tribe Fest. On Tuesday morning, Kipnis ran into his manager at the ballpark and had a brief chat.
Manager Terry Francona said Kipnis is doing well in his comeback from surgery on his left ring finger.
"I saw him this morning. He was in here," Francona said during a lunch meeting with local reporters on Tuesday. "He looked good. His spirits are good and he looks good. It's his finger. In a perfect world, that doesn't happen, but that's not going to get in the way."
Kipnis, 27, injured the ring finger on his left hand during an offseason workout and he underwent surgery to repair a damaged extensor tendon on Dec. 16. The operation, which is not expected to keep the second baseman from being ready in time for Opening Day, was performed by hand specialist Dr. Thomas Graham in Cleveland.
Last season, Kipnis hit .240 with six home runs, 25 doubles, 22 stolen bases, 41 RBIs, 61 runs and a .640 OPS in 129 games, while dealing with health woes (right oblique and right hamstring). It was a dramatic decline from his All-Star showing in 2013, when the second baseman hit .284 with 17 homers, 36 doubles, 30 stolen bases, 84 RBIs, 86 runs and an .818 OPS in a breakout campaign.
Francona believes the injury woes held Kipnis back both offensively and defensively last season.
"Sometimes when you're playing with injuries, other things show on the field," Francona said. "Just because the guy is playing doesn't mean they're at 100 percent."
Jordan Bastian is a reporter for MLB.com. Read his blog, Major League Bastian, and follow him on Twitter @MLBastian. This story was not subject to the approval of Major League Baseball or its clubs.