O's going with own script this offseason
Under Duquette, Baltimore tends toward strategic moves over blockbuster deals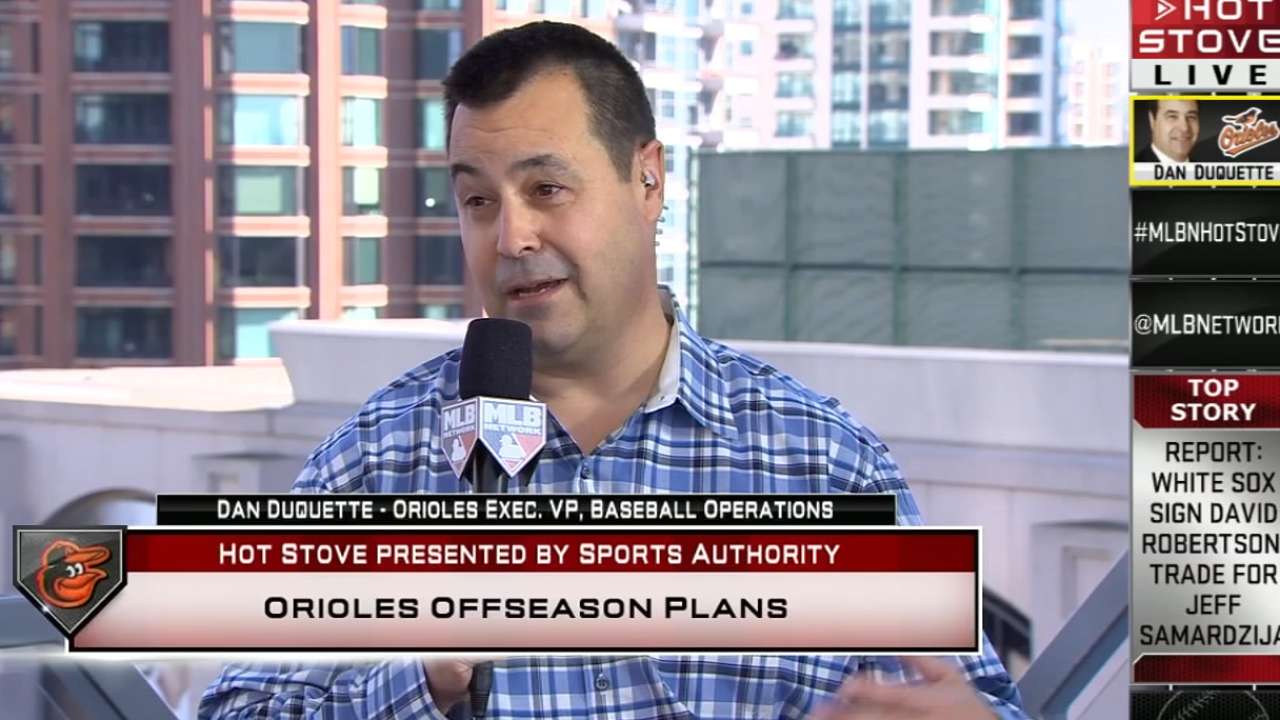 BALTIMORE -- The Nationals made a huge splash on the free-agent market by agreeing to a seven-year, $210 million deal with right-hander Max Scherzer on Sunday night. The move was bold and pricey. But don't expect their neighbors just up Interstate 95 to follow suit.
While Washington general manager Mike Rizzo said previously this offseason that the Nats wouldn't acquire a top starter without trading one of their current starters (which they haven't), Orioles executive vice president of baseball operations Dan Duquette has made it pretty clear that his club isn't going to add a big-name free-agent pitcher.
Could the O's use a true ace? Sure. It's a hole the club has had in recent years and one that national commentators in particular always identify when evaluating Baltimore's chances of getting to the World Series. There is something to be said for what a Scherzer or a Jon Lester (who signed with the Cubs) can do to bolster an organization, both on the roster and within the eyes of the fan base.
But while pricey free agents have been the Orioles' style in past regimes, that's never been Duquette, who went home with a pair of pitchers in the Rule 5 Draft at this year's Winter Meetings. Duquette is quick to point out that the O's will return all of their starters from a season ago, including Ubaldo Jimenez, who required a four-year, $50 million deal -- the largest in club history for a free-agent pitcher -- to come to Baltimore.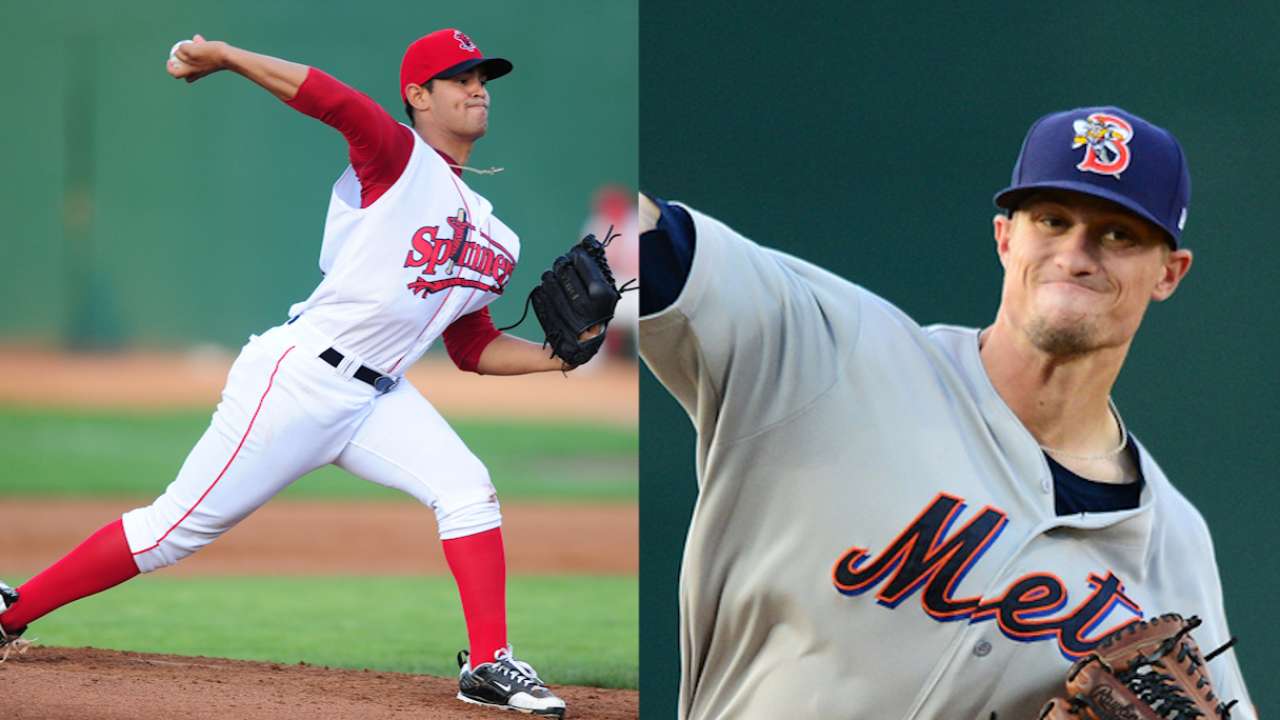 Will the Orioles -- who lost Nelson Cruz, Nick Markakis and Andrew Miller, among others, this offseason -- make a big move? There was a thought that perhaps the O's would reallocate the money saved from Cruz and Marakakis to outside additions, but the team's lengthy list of arbitration-eligible players, coupled with the less-than-inspiring outfield options still on the market, means Duquette could have some flexibility later this spring or at the season's midway point.
Either way, it's clear that the Orioles and Nationals are going about building for 2015 in different ways, which isn't anything new.
The Orioles' Opening Day payroll last year was $107 million -- ranked 15th in baseball -- and they're expected to exceed that this season. The Nationals, who were at $134 million on Opening Day, were ninth. Both clubs made the postseason, but the Nats fell in the National League Division Series to the World Series champion Giants, while the O's swept the Tigers to advance to the American League Championship Series.
Brittany Ghiroli is a reporter for MLB.com. Read her blog, Britt's Bird Watch, and follow her on Facebook and Twitter @britt_ghiroli. This story was not subject to the approval of Major League Baseball or its clubs.