History to determine soundness of Scherzer investment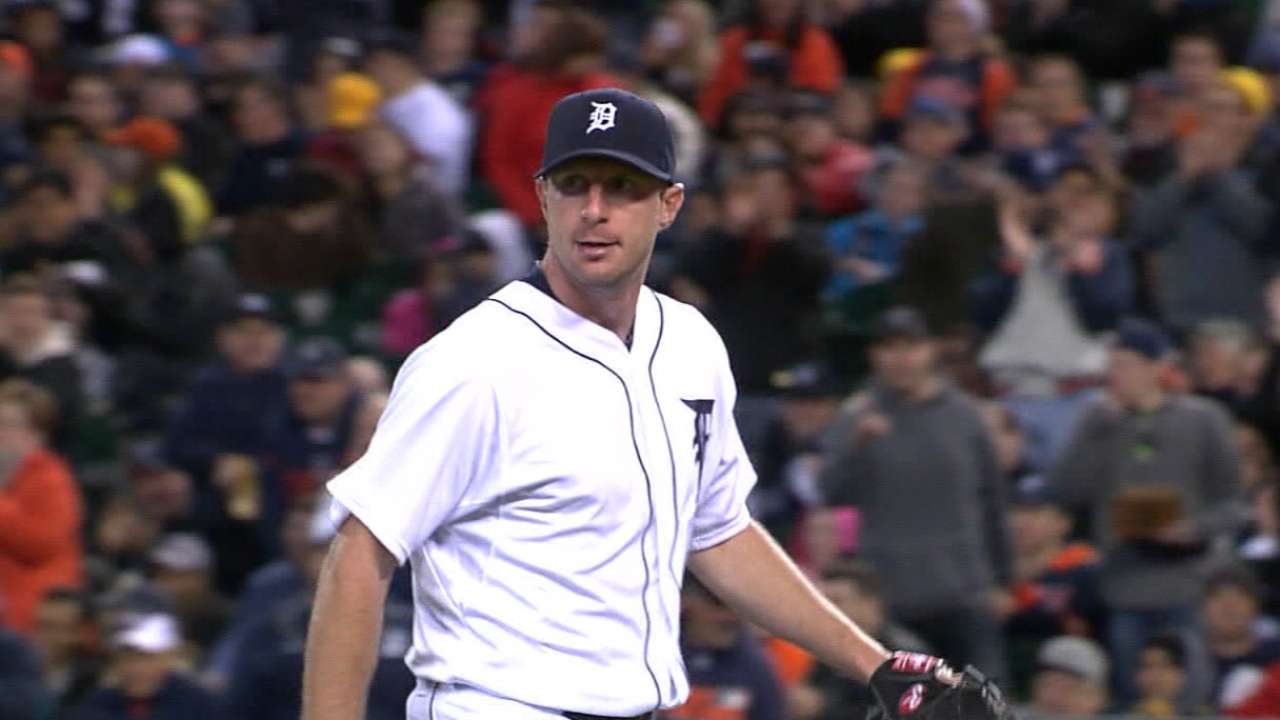 The Nationals took a flying leap into uncharted waters on Sunday night, when they agreed to a seven-year, $210 million contract with free-agent right-hander Max Scherzer.
It's the first big-money, long-term deal for a pitcher in team history, dwarfing the five-year, $42 million extension lefty Gio Gonzalez signed before the 2012 season. And while it's impossible to predict how any individual player will fare in the future, history can provide some clues. The performance of other pitchers who have signed large contracts, as well as those similar to Scherzer at the same age, might at least establish some parameters.
As for Scherzer, it's not hard to understand why the Nationals were willing to pay up for him. The 30-year-old appears to be in his prime, having gone 39-8 with a 3.02 ERA and 492 strikeouts over the past two seasons, winning the 2013 American League Cy Young Award and finishing fifth last year. He generates strikeouts, throws four effective pitches, has made at least 30 starts in six consecutive years and has served only one brief stint on the disabled list, back in 2009.
Of course, all pitchers who earn massive contracts had excelled prior to those deals. The issue here is how they develop going forward.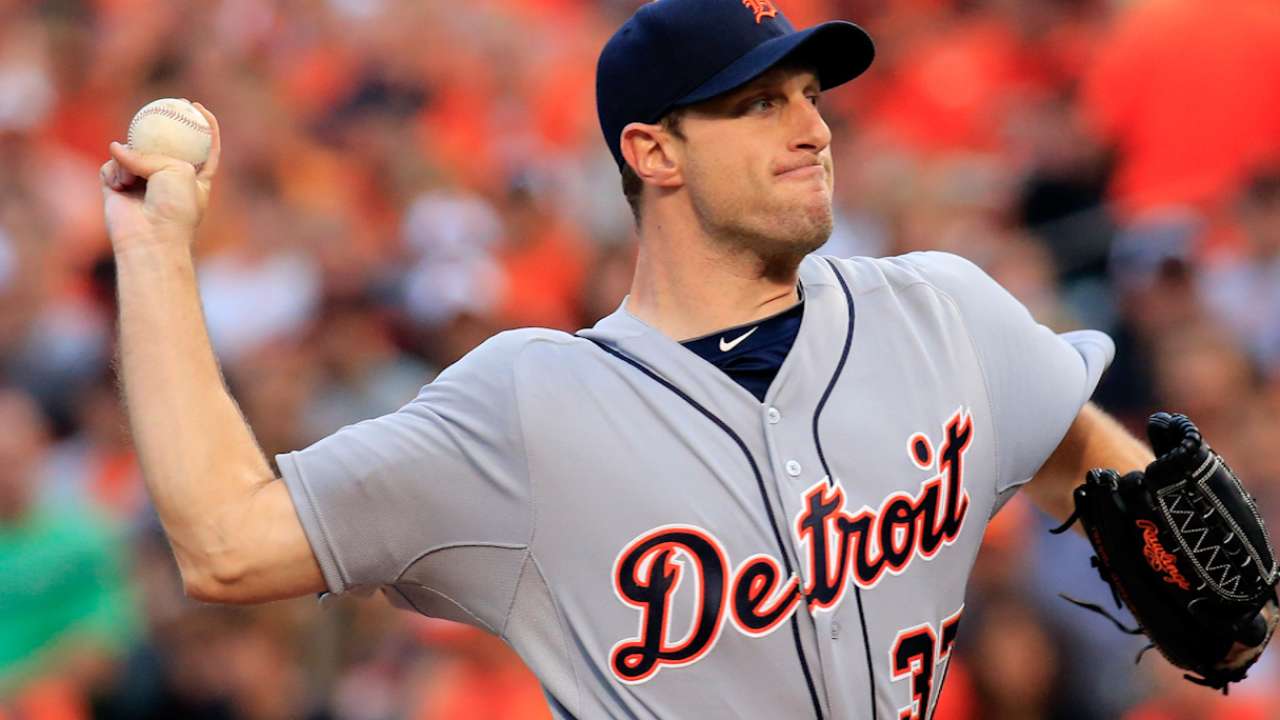 Before Scherzer and new Cubs lefty Jon Lester, 14 pitchers had received a total of 15 contracts in excess of $100 million -- CC Sabathia has received two -- and seven of those deals have been for at least seven years. Many remain in the early stages, with Zack Greinke, Cole Hamels, Felix Hernandez and Clayton Kershaw producing elite numbers in the first year or two. But with other recent cases such as Homer Bailey, Matt Cain, Masahiro Tanaka and Justin Verlander, underperformance or injuries already have created some concern.
The other deals represent a range of outcomes. Despite starting at age 34 and going through a couple of down seasons along the way, Kevin Brown averaged a solid 3.3 wins above replacement (WAR) over his seven-year deal, according to baseball-reference.com. Johan Santana, Cliff Lee and Sabathia all began with three strong years, but Santana made only 21 more starts, and Lee made 13 last year for the Phillies. Sabathia opted out and signed a new five-year agreement after the 2011 season, but he has declined since then, making just eight starts in '14.
Things never really worked out for Barry Zito with the Giants or Mike Hampton with the Rockies, but San Francisco at least won two World Series during Zito's tenure. The left-hander even played a crucial role during the 2012 playoffs.
All in all, these numbers -- admittedly, a small sample -- suggest that while any long-term deal for a pitcher carries significant risk, the chances for success are good in the early years before dropping off dramatically. For example, the eight deals that have lasted at least three seasons thus far averaged 3.3 WAR in that third year, while the four deals that have completed six seasons averaged 0.8 WAR in that sixth year.
That trend changes only moderately with the group of 10 pitchers considered most comparable to Scherzer through their age-29 seasons, according to baseball-reference.com's similarity scores. Discounting Pat Malone, who pitched in the 1930s, the rest are all active or recently active, and they generated diverse results over the next seven seasons.
On one hand, David Cone maintained his performance throughout that period, while Roy Halladay started off with five excellent seasons that included three top-two Cy Young finishes. Yet Brandon Webb, coming off three straight top-two Cy Young finishes of his own, pitched only one more game due to shoulder injuries. Bartolo Colon, Dan Haren, John Lackey, Lester, Matt Morris and Jered Weaver either fall in between or haven't pitched long enough.
Considering their investment, the Nats will hope Scherzer follows more in the footsteps of Cone or Halladay. But if history is any guide, there are no sure things.
Andrew Simon is a reporter for MLB.com. Follow him on Twitter @AndrewSimonMLB. This story was not subject to the approval of Major League Baseball or its clubs.