No limitations for Wood heading into spring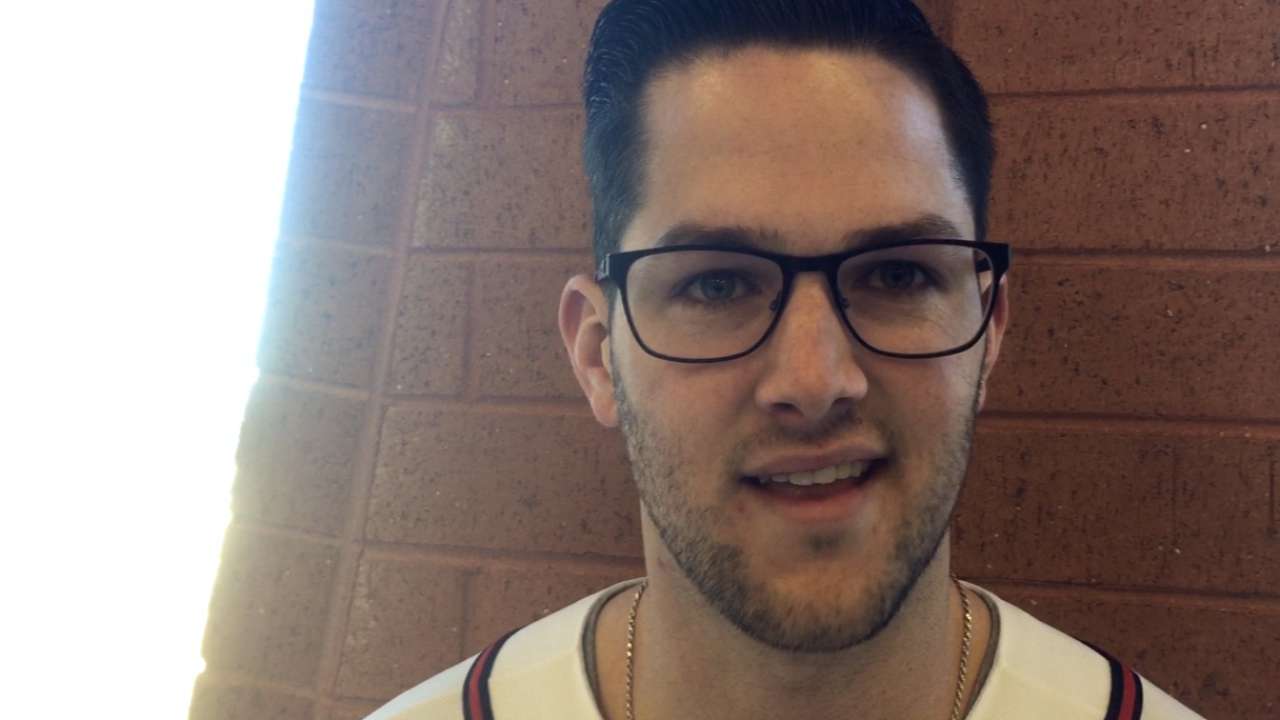 ATLANTA -- As Alex Wood has spent the past few months going through his normal offseason preparations, he has not been given any reason to be concerned about the left forearm soreness that led the Braves to scratch him from starting their regular-season finale in September.
"I think once you have played baseball long enough, you kind of know if something is serious or not," Wood said. "I took two or three weeks off before I started lifting [weights] and all of that stuff. Once I got back into it, I waited another two weeks before I did a ton of upper body [workouts]. After about three weeks or a month, I was feeling normal."
While history has provided skeptics reason to view forearm soreness as a precursor to Tommy John surgery, Wood has already undergone the procedure -- before his freshman season at the University of Georgia -- and he does not equate what he felt in September to what he was feeling before going under the knife a little more than five years ago.
Wood continues to maintain he was simply scratched as a precautionary measure at a time when the Braves had already been eliminated from the postseason picture.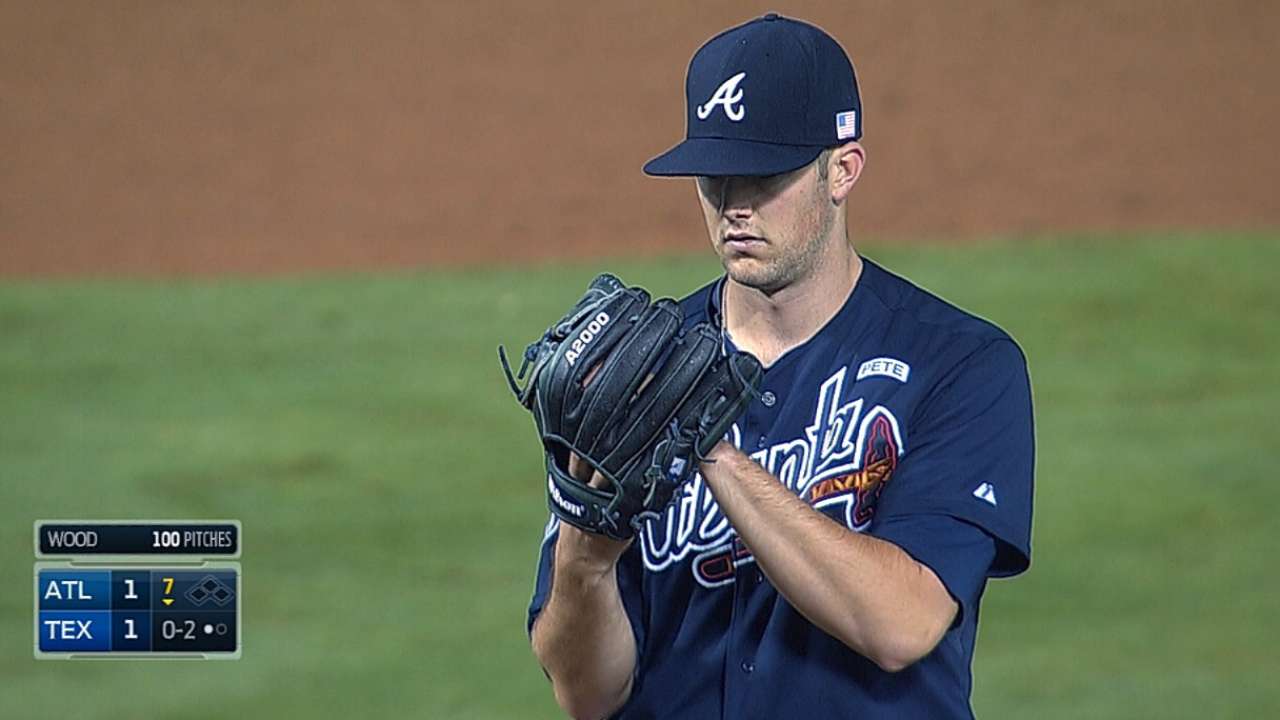 "It's never easy to tell me that I'm not going to pitch," Wood said. "But I think I've done enough stupid things in my life, especially when I was in high school and even in college. Now there's a bigger picture. At that point, making my last start just to make my last start wouldn't have made sense."
Wood has played catch in pain-free fashion since he began his throwing exercises approximately a month ago. The 24-year-old hurler gained even more encouragement on Monday, when he threw off the mound for the first time this year.
"I feel good, and I'm excited to get to Spring Training," Wood said while participating in the Braves Country Caravan on Tuesday morning.
This year's Spring Training will be a little different than the previous two that Wood has experienced. For the first time, he will be coming to camp knowing that he is all but assured to begin the season in Atlanta's rotation. He was battling for the fifth spot last year before multiple injuries decimated the rotation and assured him a place on the Opening Day roster.
"You're never really safe or secure," Wood said. "You still have to perform, but it's nice going in that you pretty much have a job and all you have to do is what you're capable of and the rest will take care of itself. From that standpoint, it eases your mind a little bit. After you've been in the league for a little time, you realize you just have to keep getting better."
Wood has certainly impressed en route to a 2.84 ERA through the first 35 starts of his career. After spending some time in the bullpen during his rookie season in 2013, he would have likely remained in Atlanta's rotation throughout this past season if a team-imposed innings limit hadn't led to him serving as a reliever throughout most of May and June.
"You've got to look back on each year and see where you've grown," Wood said. "I think the biggest thing for me, from a starter's standpoint, was seeing swings and figuring out what [opposing batters] were trying to do against me. Everybody has got good stuff. The biggest thing -- especially as a starter -- is the mental part. It's kind of like you're playing a chess match against every guy that gets in the box. I think from that standpoint, I really started to grow last year."
Mark Bowman is a reporter for MLB.com. This story was not subject to the approval of Major League Baseball or its clubs.