Broadcaster Andersen confident Howard can rebound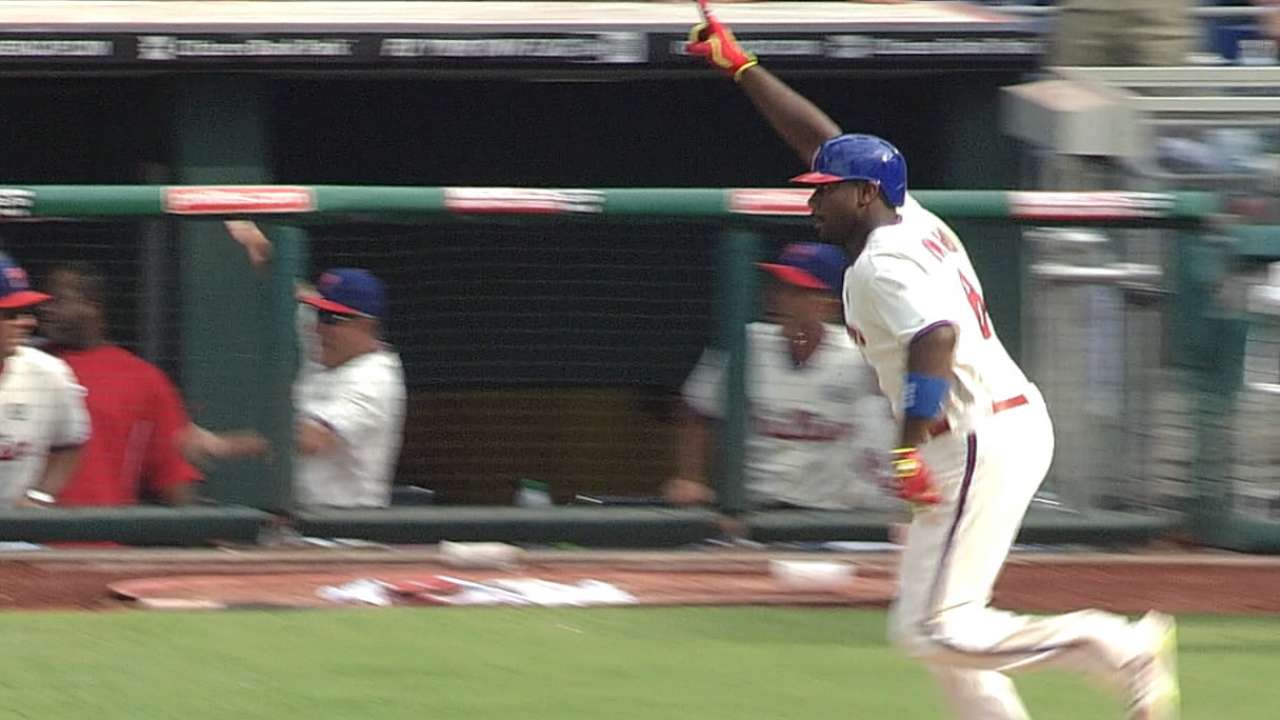 The Phillies have been actively shopping Ryan Howard this offseason, looking for someone to take on some of his remaining salary so they can open first base for someone else.
Many within and outside of the Phillies organization feel the 35-year-old Howard is done. But Phillies broadcaster Larry Andersen told MLB.com's Hot Stove he thinks Howard is capable of having a bounce-back season.
Howard suffered a torn left Achilles tendon in 2011, and he hit only .244 with 25 home runs and a .752 OPS while being limited to 151 games from 2012-13.
"I have to be honest: I was one of the guys that I just felt Howard's skills had diminished to a great extent," Andersen said. "Talking to other guys who have had the Achilles injury, it takes a full year of playing before you really get back to normal. So for me, I'm thinking maybe this will be a different year."
Last season, Howard hit 23 homers with 95 RBIs, but he batted only .223 with 190 strikeouts. He is owed $25 million in each of the next two seasons and has a $23 million team option with a $10 million buyout in 2017.
The Philadelphia Inquirer reported after the season that Howard dealt with family issues regarding finances. Andersen said he believes Howard will have a clearer mind this season with those issues behind him.
"I think it's important to maybe sit back and say, 'Hey, this guy had a lot on his plate, had a lot going through his head,'" Andersen said. "It had to affect him mentally, going out and playing and preparation. So I'm more on the side of giving him the benefit of the doubt and thinking he can bounce back and put up better numbers than he did last year.
"I don't think he'll get back to doing what he was doing in '07, '08, '09 and in there, but I certainly think he can get back to being a much more productive hitter."
Cash Kruth is a reporter for MLB.com. Follow him on Twitter at @cashkruth. This story was not subject to the approval of Major League Baseball or its clubs.