Winter league roundup: Phils' Franco still rolling
Third baseman extends hitting streak to 12 games, hitting .350 in 16 playoff games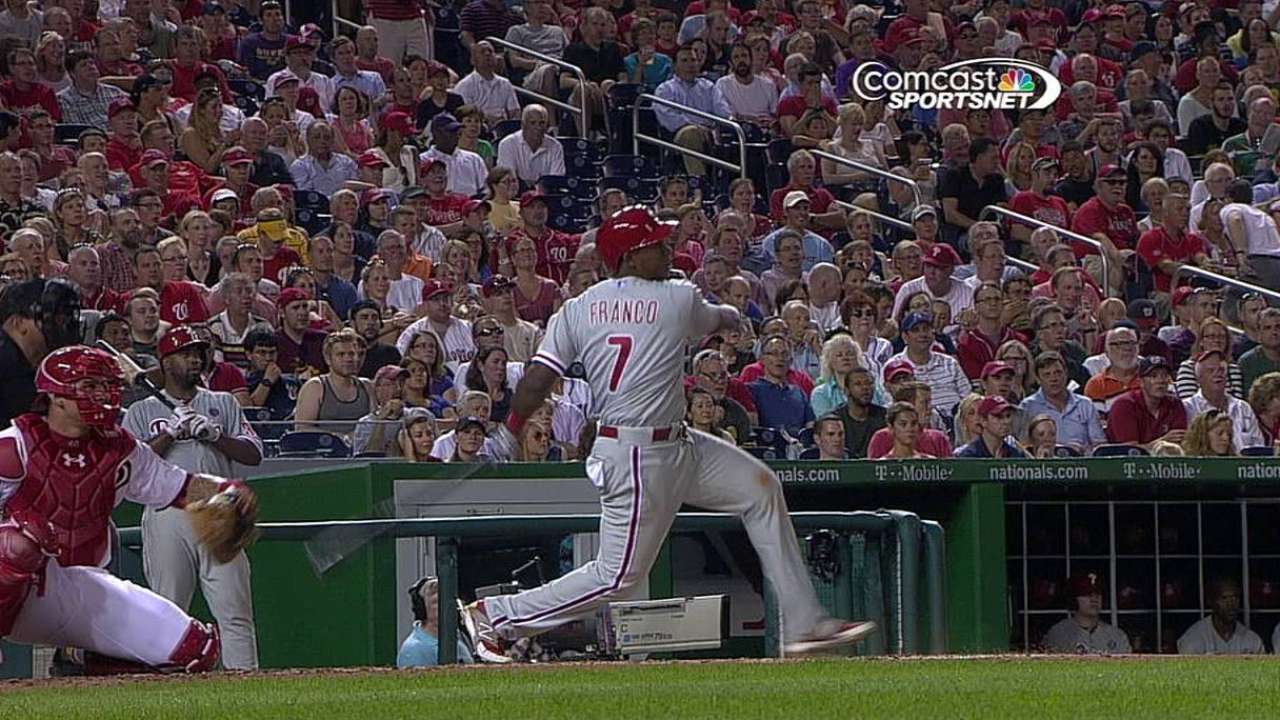 The finals in all four major Latin American winter leagues are almost set, and asteams battle for a spot in next month's Caribbean Series, several top prospects are playing key roles for their winter clubs.
• Third baseman Maikel Franco, the Phillies' No. 3 prospect, has been one of the best players during the playoffs in the Dominican Republic, and his play helped Gigantes del Cibao to the championship series against Estrellas de Oriente. Franco, ranked No. 54 on MLBPipeline.com's Top 100 Prospects list, extended his hitting streak to 12 games last week. He is hitting .350/.365/.550 during 16 playoff games and has recorded at least one hit in all but one of them. Despite Franco's hot streak, Cibao lost the first two games of the best-of-nine series. Oriente has been led by Robinson Cano, who joined the team for the playoffs.
• In Puerto Rico, the finals will pit Cangrejeros de Santurce against Indios de Mayaguez. Catcher A.J. Jimenez, the Blue Jays' No. 14 prospect, has been a critical part of Santurce's success this winter. He finished fourth in the batting race with a .311 average during the regular season, and he is hitting .275/.310/.450 in 10 playoff games. Jimenez is joined in the Cangrejeros lineup by center fielder Reymond Fuentes, the Royals' No. 14 prospect. He finished the week on a four-game hitting streak and is hitting .360/.385/.480 in seven playoff games. Mayaguez is led by Twins first baseman Kennys Vargas and Brewers catcher Martin Maldonado.
• The round-robin playoff stage continues through Thursday in Venezuela, but the championship series has already been set. Caribes de Anzoategui, which won the regular season, will face Navegantes del Magallanes in a rematch of last year's final round. Anzoategui's roster includes shortstop Orlando Arcia, the Brewers' No. 2 prospect, who excelled during the regular season. He hasn't played as much during the playoffs as they watch his workload after playing 193 games between the Minor Leagues and Venezuela. But he has collected at least one hit in all six playoff games he has played and is hitting .318/.318/.500. Breyvic Valera, the Cardinals' No. 19 prospect, hit .326/.385/.389 in 23 regular season games for Magallanes, but is no longer on the active roster after a long Minor League season and a stint in the Arizona Fall League.
• Though he won't be playing in the championship series this week, catcher Carlos Perez, the Angels' No. 12 prospect, has heated up at the plate for Aguilas de Zuilia. He finished the week on a five-game hitting streak and is hitting .260/.291/.380 in 13 playoff games. During the regular season, the 24-year old Venezuelan native hit .329/.365/.500 with four home runs in 41 games. Perez will soon report to Spring Training with his new team after the Angels acquired him from the Astros in November as a part of the Hank Conger trade.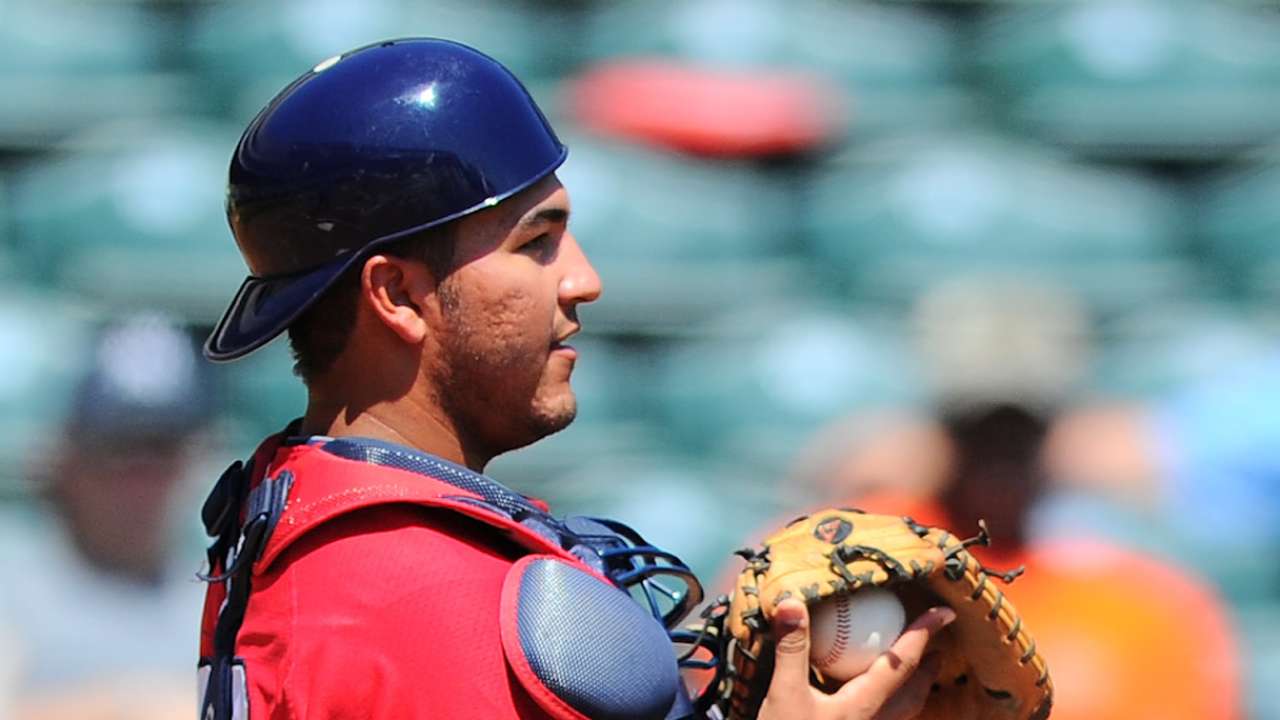 • The last spot in the championship series will be decided Monday night in Mexico, as Aguilas de Mexicali and Tomateros de Culiacan will play a decisive seventh game in their semifinal series. The winner will advance to the finals to face Charros de Jalisco, which defeated Yaquis de Obregon in six games in their semifinal set. Jalisco's roster features first baseman Japhet Amador, the former Astros farmhand, and outfielder Marquez Smith, who was named to the California League Fernando Valenzuela All-Star team this year.
Teddy Cahill is a reporter for MLB.com. Follow him on Twitter at @tedcahill. This story was not subject to the approval of Major League Baseball or its clubs.