Inbox: Beckham a sleeper for Rays in 2015?
Beat reporter Bill Chastain answers questions from fans
What's become of Tim Beckham? It seems like we're asking that question every year come the start of Spring Training. I can't help but think how great this team would be had they drafted Buster Posey that year instead of Beckham. Will Beckham ever be a Major Leaguer?
-- Don P., Wesley Chapel, Fla.
True, Posey would look good in a Rays uniform. But hindsight is always correct. As for Beckham, it's likely he would have been with the team last season had he not injured his knee. Heading into this season, I believe he is the sleeper on the 40-man roster. With Zobrist's departure, the second-base and backup-shortstop slots are wide open. Beckham, along with Nick Franklin and Logan Forsythe, are all in the hunt. I saw Beckham working out at Tropicana Field the other day and he seemed to have a glow about him whizzing through drills. Yep, I think Rays fans are finally about to see what all the buzz was about concerning Beckham.
Click here to submit an Inbox question
I can't believe all the changes the Rays have made. It looks to me like they're going back to the Stone Ages. What are they thinking? Jeremy Hellickson, Matt Joyce, Sean Rodriguez, Joel Peralta, Wil Myers and now Ben Zobrist. How are we supposed to support a team that doesn't seem to care?
-- Jeff S., Tampa, Fla.
I disagree with you completely, Jeff. As I wrote recently, it's not like the organization has been dismantling the 1927 Yankees. The Rays won 77 games last season. The organization wants to win, so changes had to be made.
I do believe that Joyce, Hellickson and Rodriguez can be productive Major Leaguers. It was best to move on for several reasons, though. In Hellickson's case, I think he will rebound from the elbow surgery he had heading into last season to once again be the guy Rays fans were familiar with seeing during his first couple of years with the team. However, he will make $4.275 million with the D-backs this season. Why pay him that when he would have been the Rays' fourth or fifth starter and you have the likes of Alex Colome, Nate Karns and Burch Smith waiting in the wings (I might add, at a reduced wage)? And Matt Moore will return in late June or early July.
Where Joyce and Rodriguez are concerned, I would love to see what either could do if left in the lineup for an extended period. The flip side of that is that it wasn't working for them as members of the Rays.
Zobrist, obviously, is one of the all-time fan favorites. And the Athletics are getting a nice player by acquiring him. On the other hand, Zobrist was in the final year of his contract, the Rays landed the A's top prospect in shortstop Daniel Robertson, as well as John Jaso, who should help the team's power this season, and a future prospect in Boog Powell. Perhaps most important, the team was able to shed shortstop Yunel Escobar, who seemed to disengage last season. Ultimately, he ended up on the Nationals. Will he be the Escobar of 2013 or the Escobar of '14? Luckily for the Rays, that is no longer their concern.
In talking to several players, they are encouraged by the team's moves. And, finally, a little team history. Remember the outlook for the Rays in 2011 after the payroll was reduced? Pretty fun season, huh? For some reason, this organization seems to operate better as the underdog, as evidenced during that 91-win '11 campaign. Given their starting pitching, I believe that casting them as underdogs is a mirage.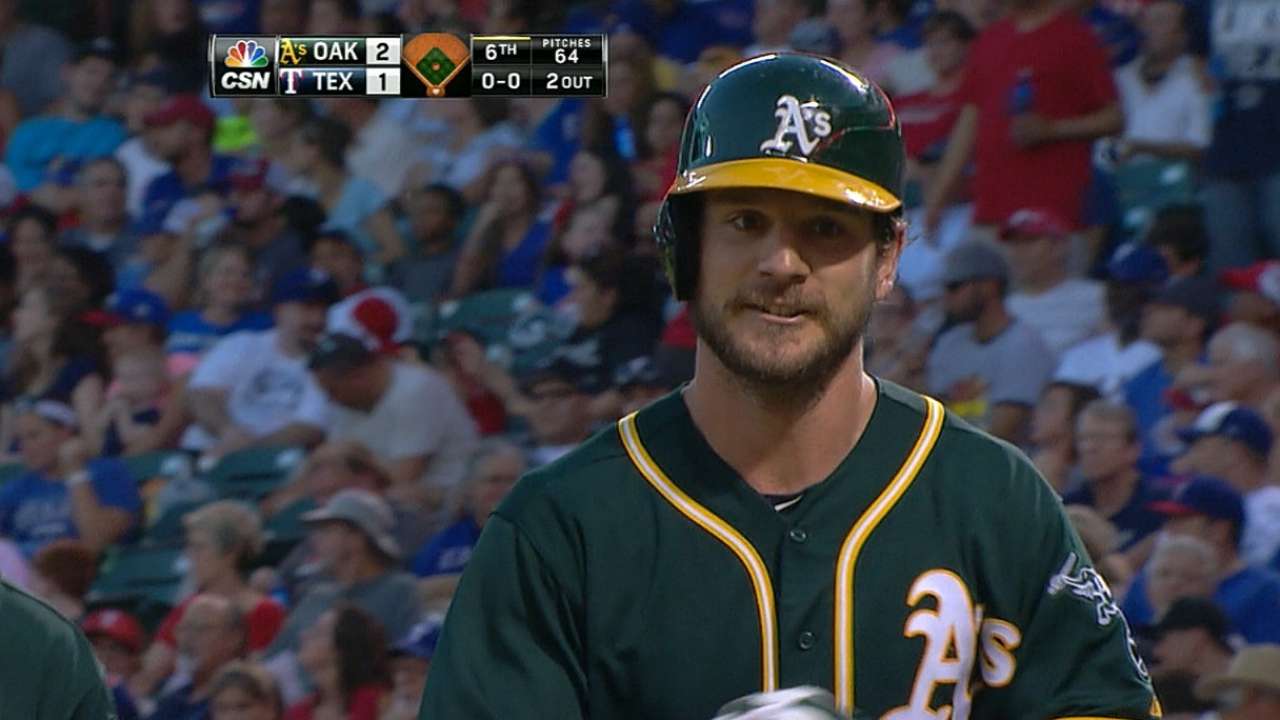 If Karns or Colome excels, what happens when Moore comes back? Brad Boxberger is a stud. Any chance of him grabbing the closer job and keeping it?
-- Gary S., Flint, Mich.
When Moore returns, he'll be in the rotation, no questions asked. If Colome doesn't earn the fifth spot out of Spring Training, he'll likely find a spot in the bullpen because he is out of options and the Rays won't want to risk losing him. Karns has the chips stacked against him heading into Spring Training, because he has options. A close race between Karns and Colome will likely see Colome win because of the options factor. That's just the business of baseball. Of course, there is always the unforeseen. And starting pitchers are the most delicate of all players given the precarious health of elbows, shoulders, obliques etc. So who knows if all will be healthy. As for Boxberger, he certainly has shown the stuff to be a closer. Whether he gets that chance remains to be seen.
Whenever anybody talks about 2014, they rarely talk about Evan Longoria's slide. Even though he was in the lineup every day, he didn't seem to be the same Longoria we've seen in the past. Are we seeing the beginning of a career slide or do you see him rebounding this season?
-- John T., Memphis, Tenn.
Count me among the surprised about Longoria's 2014 season. Going into the season, I felt that if he played 150-plus games, he would have an MVP kind of season. He did not. His numbers were down, for him (though still the best on the team). And while that's a fact, Longoria remains the team's best player. He works hard and takes a lot of pride in what he does. Nobody was more upset about what Longoria did last season than Longoria. Having said that, I firmly believe he will come back strong this season.
Bill Chastain is a reporter for MLB.com. This story was not subject to the approval of Major League Baseball or its clubs.