'Nasty Boys' integral part of 1990 Reds' identity
Spotlight on Dibble, Charlton and Myers in 2nd installment of Costas-hosted series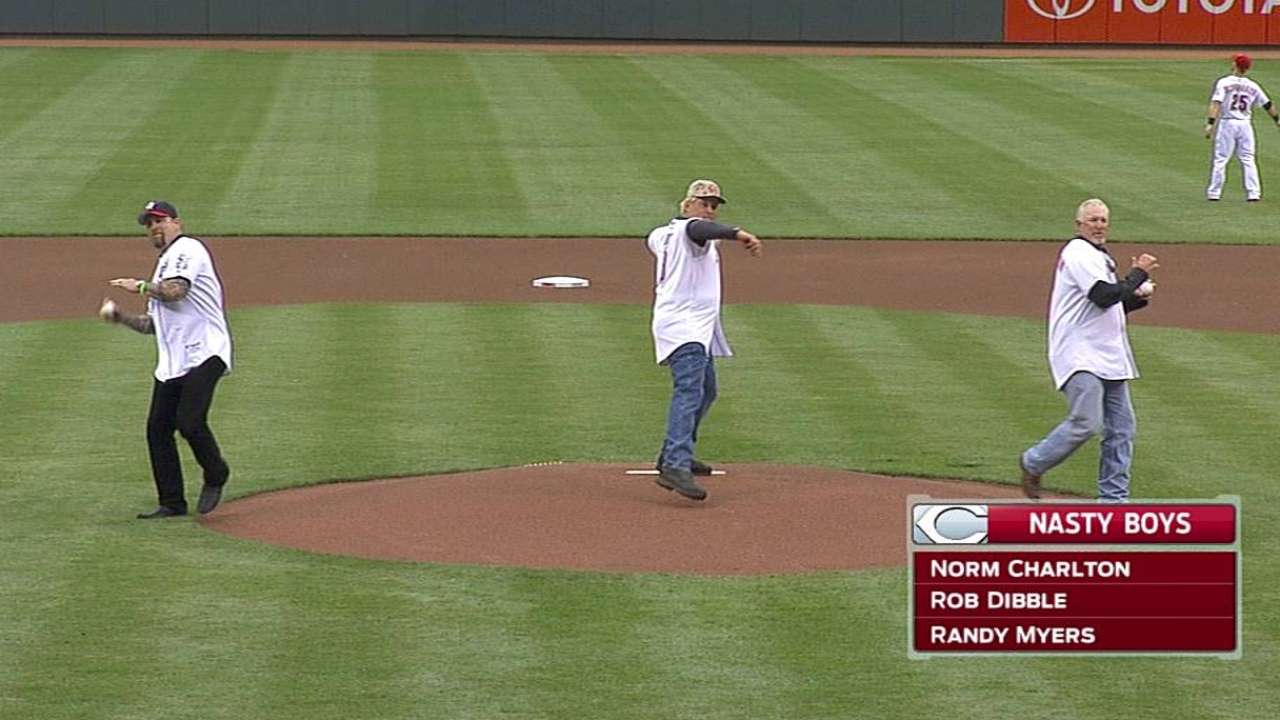 CINCINNATI -- The 1990 "wire-to-wire" and World Series winning Reds didn't just have colorful personalities. They oozed with characters on and off the field.
Nearly 25 years ago, the Reds that swept the A's in the Fall Classic featured a future Hall of Fame shortstop in Barry Larkin, a superstar outfielder in Eric Davis, a strong starting rotation and a fiery manager in Lou Piniella. And there was the ever-intimidating trio known as "The Nasty Boys," -- Rob Dibble, Norm Charlton and Randy Myers.
"Those three guys, I thought they were the most valuable piece of the '90 team," Larkin said of the relievers.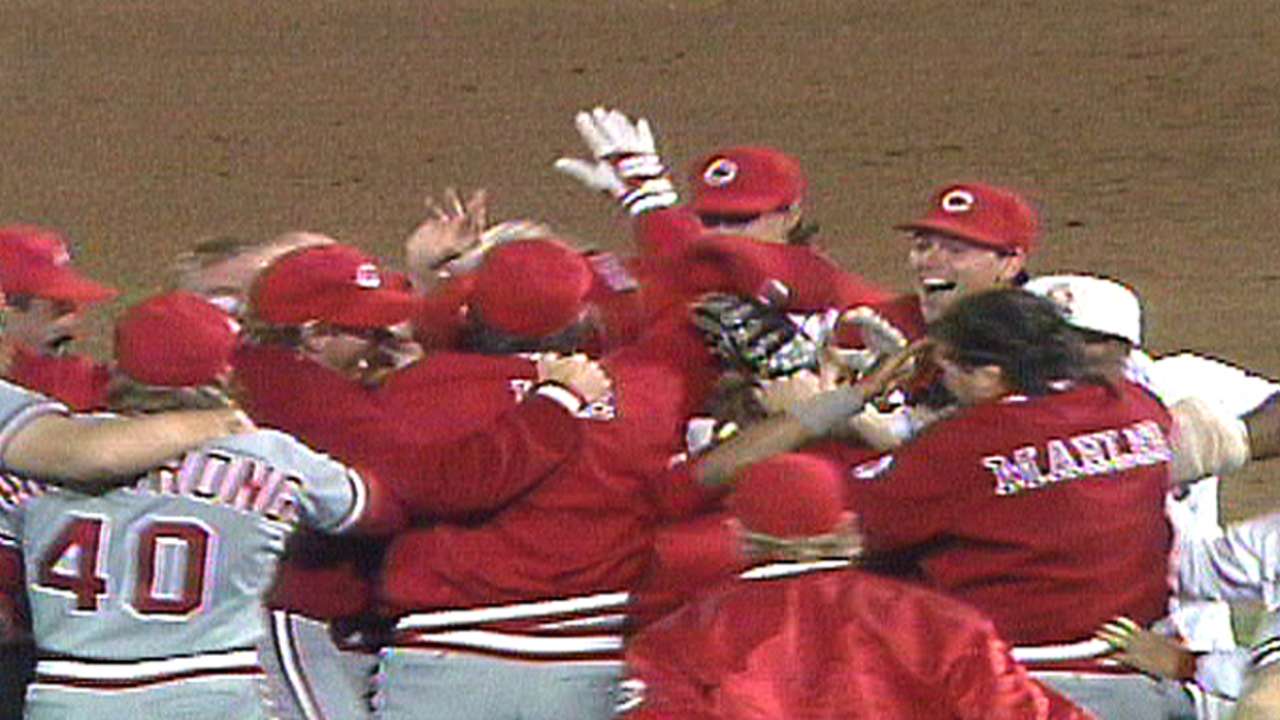 "They were not automatically publicity hounds to just get them. Jed hunted them down," Cornblatt said.
"They were really difficult," Tuminaro said. "Dibble's been out there the last few years. He has a [radio] show and been around. Charlton lives in Rockport, Texas, and doesn't do much at all. The Reds even said they barely get him to come and do much stuff with them. Randy Myers was the hardest by far. Going in, they said, 'You're not going to get Myers.' We hoped to get archival stuff, little-by-little. I got Dibble. I got Charlton. And honestly, Charlton gets a huge assist with this, because he helped us get Myers.
"It's almost hard to envision it without him now that we've got him."
Mark Sheldon is a reporter for MLB.com. Read his blog, Mark My Word, and follow him on Twitter @m_sheldon. This story was not subject to the approval of Major League Baseball or its clubs.