Wainwright, Wacha emphasize progress following injuries
Cardinals starters on track to return healthy for Spring Training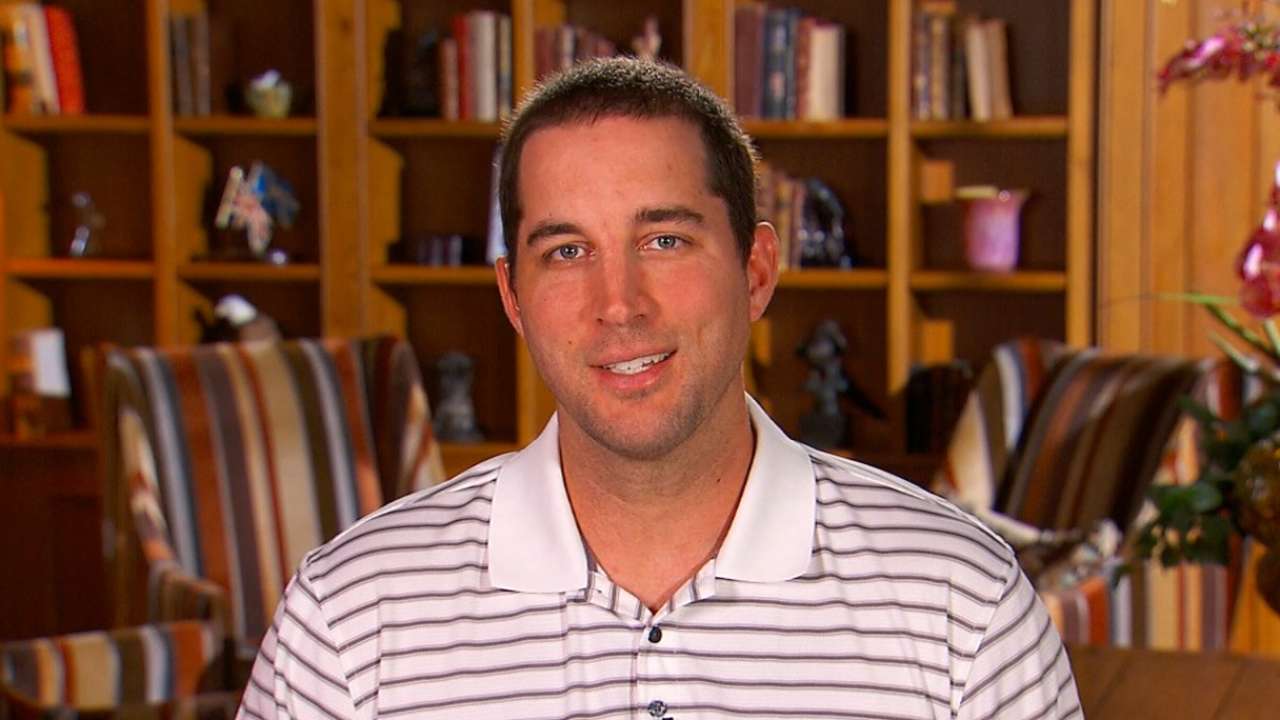 ST. LOUIS -- Should the Cardinals refrain from adding to their rotation before the start of the season, it would serve as affirmation of their confidence in healthy seasons ahead for Adam Wainwright and Michael Wacha. On Sunday, both pitchers were bullish about the forecast of staying on the field.
Describing his elbow as "fixed now," Wainwright was able to recover from late October surgery quickly enough to begin an offseason throwing program on the same date he did a year ago. He took the mound last week for the first time, and he expects to have no restrictions when Spring Training starts.
The same will be the case for Wacha, who described himself as "extremely healthy" and "feeling good and strong." He underwent an MRI Sunday morning, and it showed full healing in his right shoulder, which was compromised by a stress reaction last summer.
"[I'm] getting some good results in those scans and everything, and my arm feels great," Wacha said. "Hopefully I'll just keep building up the muscles around my shoulder, and hopefully I can stay healthy."
Wacha does not expect to keep scheduling follow-up exams as long as his shoulder continues to feel uncompromised.
"I feel like I'll probably start glowing now if I don't stop getting those X-rays," Wacha joked.
Hindered by the shoulder injury, Wacha was limited to 107 innings over 19 starts in 2014. His season then ended with Travis Ishikawa tagging him for a game-winning homer following the right-hander's 20-day layoff.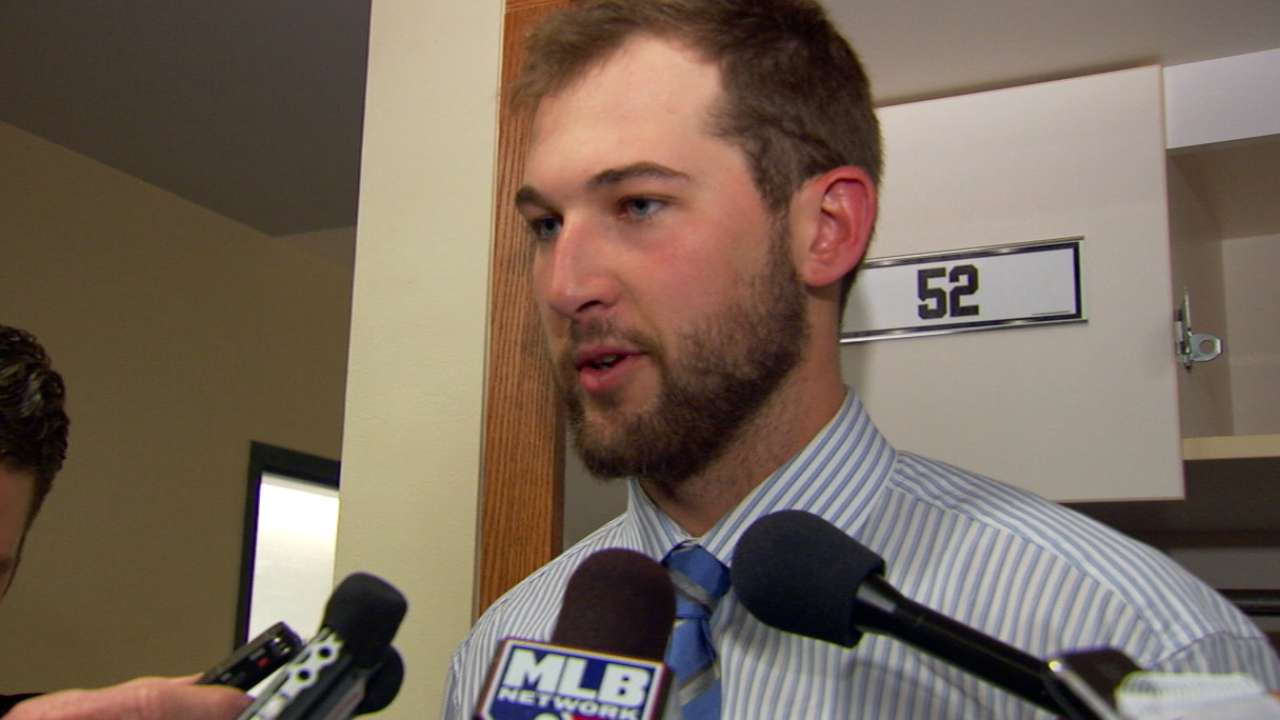 Wacha insists that he was feeling strong physically when he came out of the bullpen at AT&T Park that night, but he nevertheless acknowledged that "it took a little while" for the sting to fade.
Hesitant, for competitive reasons, to disclose the degree of discomfort with which he was pitching last season, Wainwright revealed on Sunday how inhibiting various injuries were throughout his 20-win season. He illustrated that point with an anecdote:
"The story [my wife] tells is I was holding a Sprite can on the plane and I went to open it and I had to kind of grab it sideways because I couldn't support the weight of a Sprite can," Wainwright said. "Jars were not happening either because anything that required my arm twisting wouldn't work. I had to hand it to my wife."
Wainwright's injury travails began with a hyperextended right knee in April, forearm soreness shortly after that and elbow discomfort that then lingered. By the end of the year, Wainwright had particular trouble getting full extension with his arm, which explains the heavy reliance on cutters and curveballs. His plunking of Yasiel Puig in Game 1 of the National League Division Series was illustrative of how the elbow problems affected command.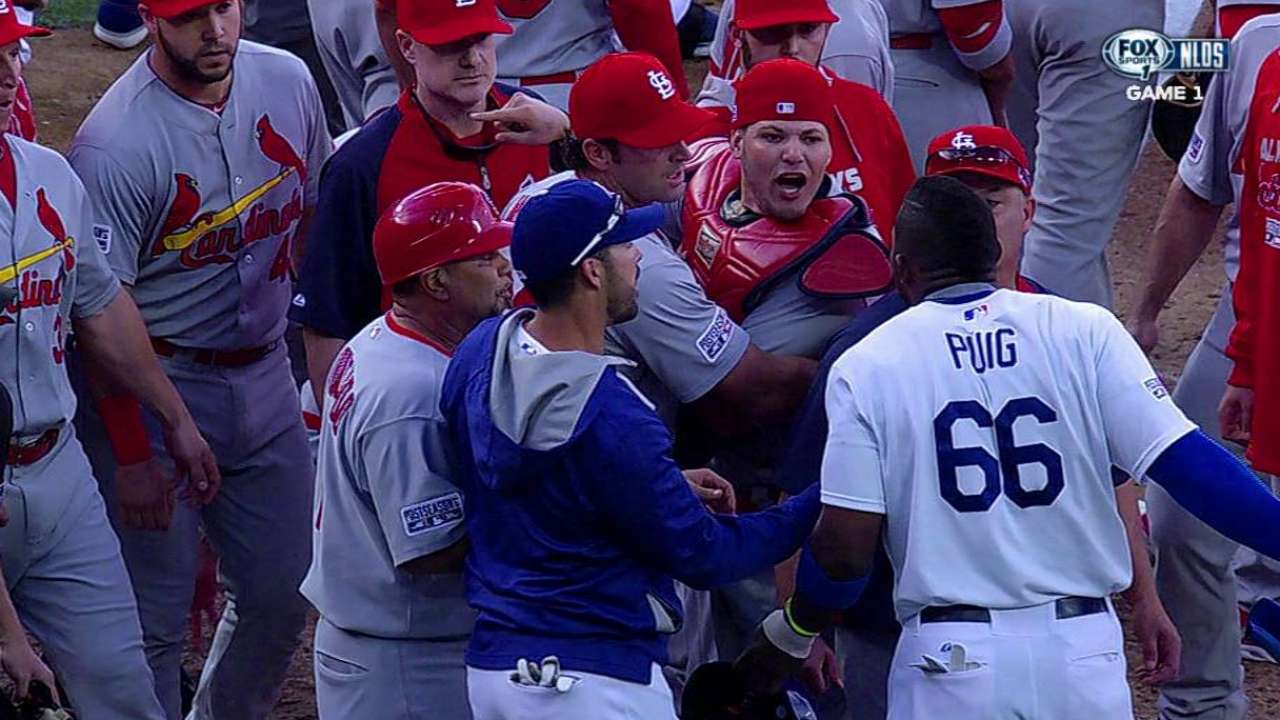 "I knew it was the right pitch," Wainwright said. "I couldn't execute it. To Adrian Gonzalez's point, I normally don't hit people like that. But I'm normally not hurt either."
While Wainwright does not intend to request a reduced workload this year, the Cardinals have already internally discussed ways of being more vigilant about Wainwright's innings given that he has thrown a Major League-most 520 since the start of 2013.
Jenifer Langosch is a reporter for MLB.com. Read her blog, By Gosh, It's Langosch, and follow her on Twitter @LangoschMLB. This story was not subject to the approval of Major League Baseball or its clubs.