Quartet of prospects fields fans' questions at seminar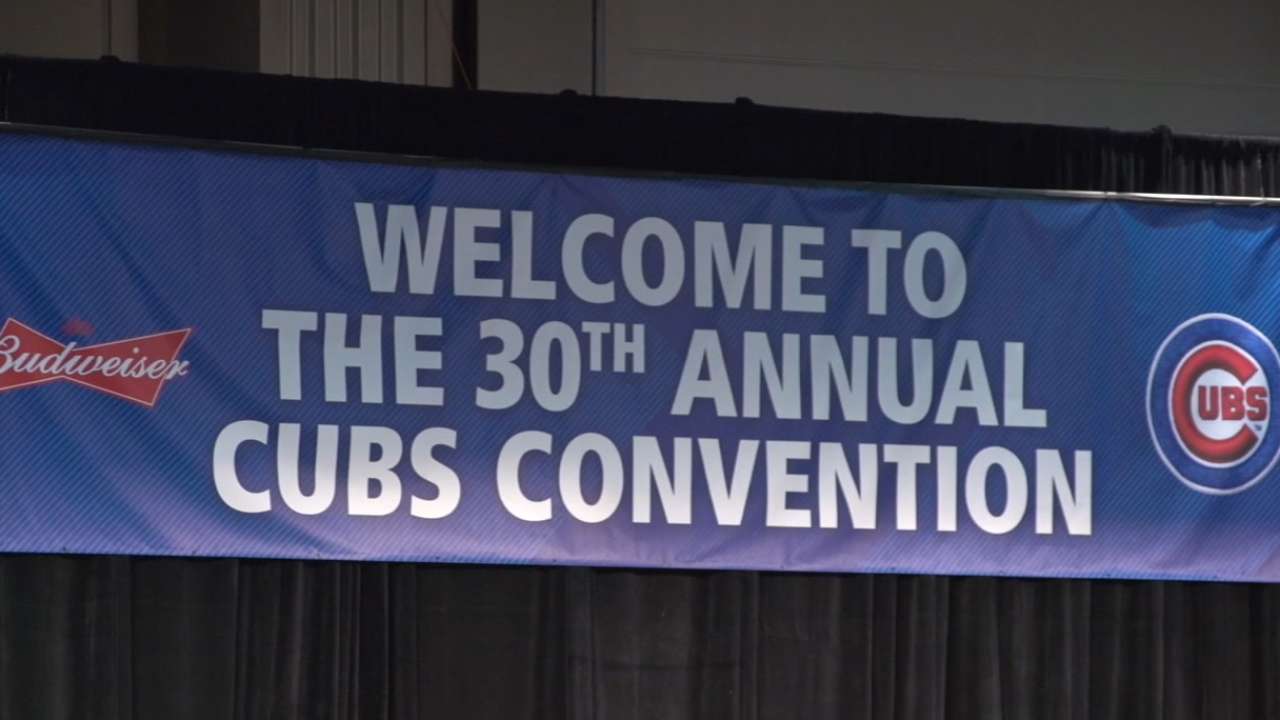 CHICAGO -- Fans heard how passionate Kyle Schwarber is about catching, that C.J. Edwards' idol is Pedro Martinez, and that Pierce Johnson grew his hair long to get noticed during a Sunday "Down on the Farm" seminar at the Cubs Convention.
Schwarber, the team's 2014 first-round Draft pick, met with Cubs president of baseball operations Theo Epstein in Arizona last spring during his Indiana team's trip. Epstein and Jason McLeod, the senior vice president of scouting/player development, asked Schwarber if he thought he could catch in the Major Leagues.
"I won't use the exact words he used," McLeod said, noting there were children in the ballroom at the Sheraton Hotel and Towers, "but he said, 'It really ticks me off when people say I can't catch.' Right there, I said, 'This is our guy.'"
Schwarber said everything clicked after an intense four-day stretch with Class A Kane County manager Mark Johnson and Minor League coordinator Tim Cossins last summer. The Cubs will continue to develop Schwarber as a catcher.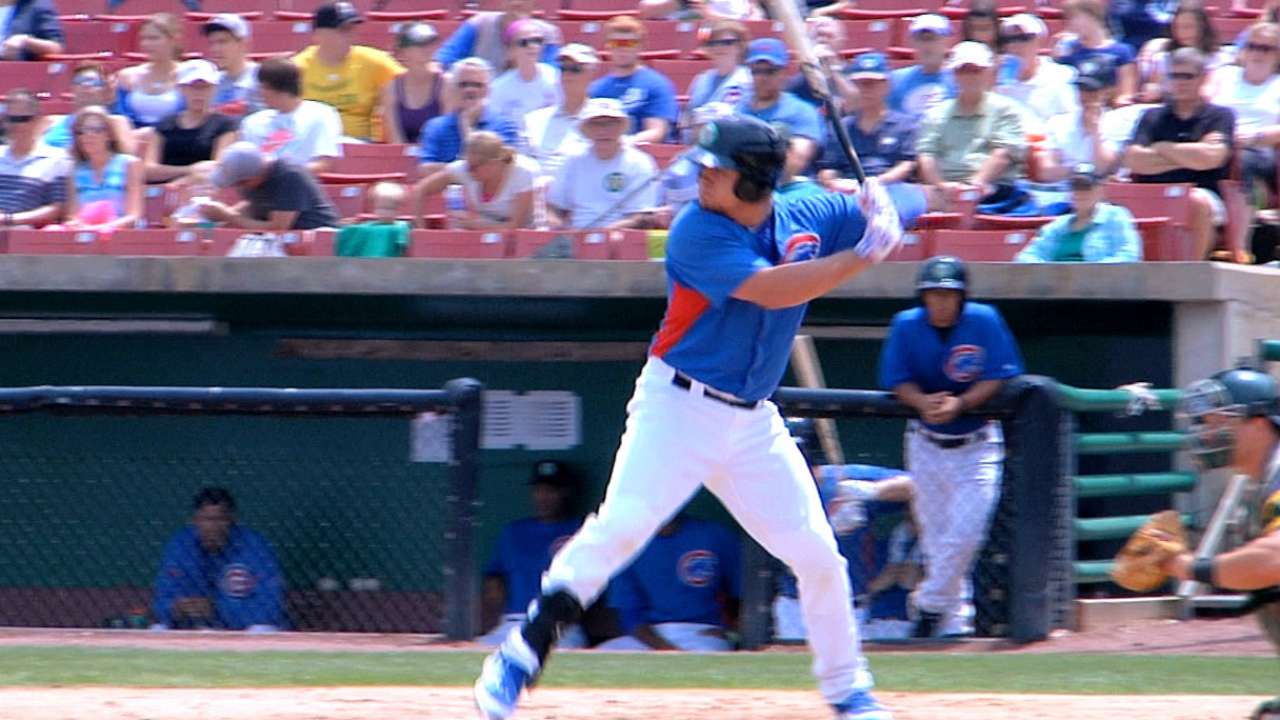 McLeod and Jaron Madison, director of player development, gave the fans some names to keep an eye on -- including pitchers Duane Underwood, Paul Blackburn and Jen-Ho Tseng, plus switch-hitting catcher Victor Caratini, third baseman Jeimer Candelario, and outfielder Bijan Rademacher. McLeod said Underwood, a second-round pick in 2012, has the "best pure stuff" among the Cubs' Minor League pitchers.
Edwards, a 48th-round selection in 2011 by the Rangers whom the Cubs acquired in the July '13 trade for Matt Garza, listed his parents as his idols but also Martinez, who was elected to the Baseball Hall of Fame this year. Martinez and Edwards have similar body types, and one fan gave the young Cubs pitcher some cookies as he was leaving the hotel to help put some weight on.
A fan noted he'd read that some say Edwards' cut fastball is as good as Mariano Rivera's, but also read that Edwards needed to work on his cut fastball. Which is it? Edwards said he throws a four-seam fastball, not a cutter. What was the right-hander's projection for when he'll get to the big leagues? Said Edwards: "I don't know yet."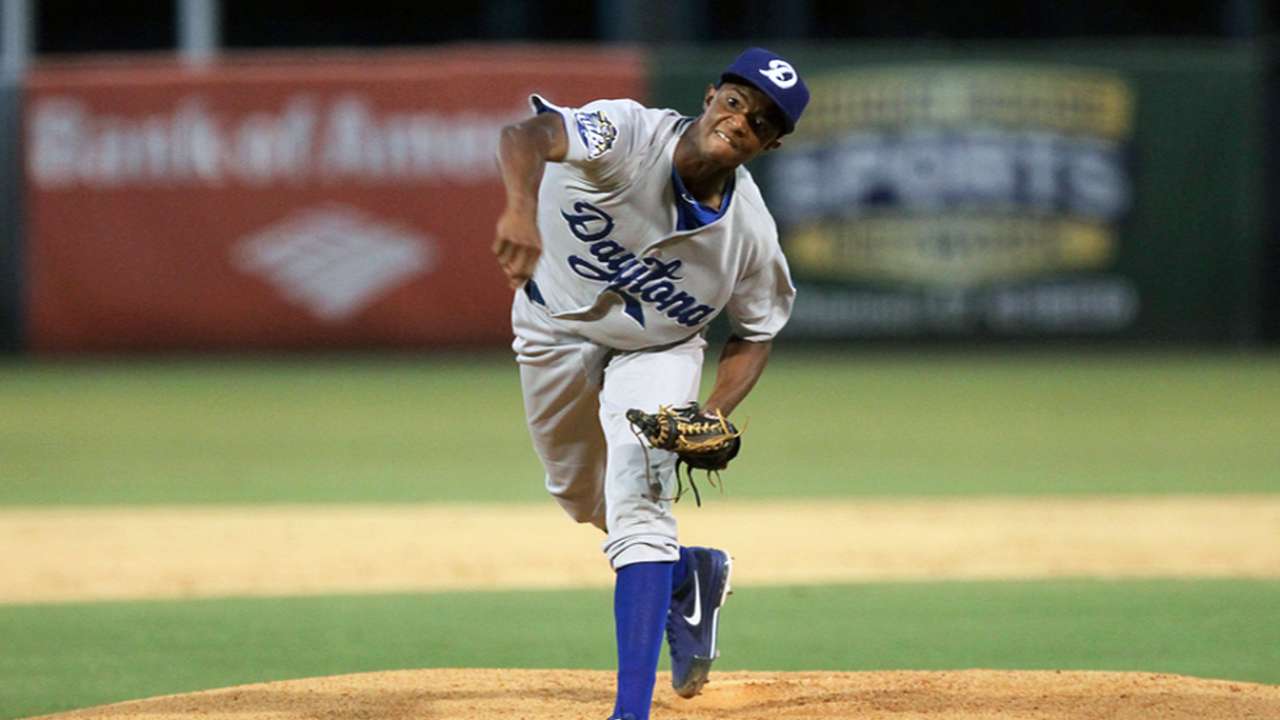 The four players on the panel -- Edwards, Schwarber, Johnson and shortstop Addison Russell -- learned how devoted Cubs fans are. One man told the prospects: "We love you like we love our wives and our children."
A 15-year-old named Dan asked the players what they did to stand out so that college and Major League scouts would see them.
"I grew out my hair," said Johnson, who still has long hair and whose Twitter handle is, appropriately, @FlowBro33.
Truth is, some of the players participated in showcases and played on travel teams. Schwarber gave good advice, telling the teen to work hard, "control what you can control, and everything will take care of itself."
Carrie Muskat is a reporter for MLB.com. She writes a blog, Muskat Ramblings, and you can follow her on Twitter @CarrieMuskat. This story was not subject to the approval of Major League Baseball or its clubs.