Reggie Sanders' favorite players: Mike Trout, Albert Pujols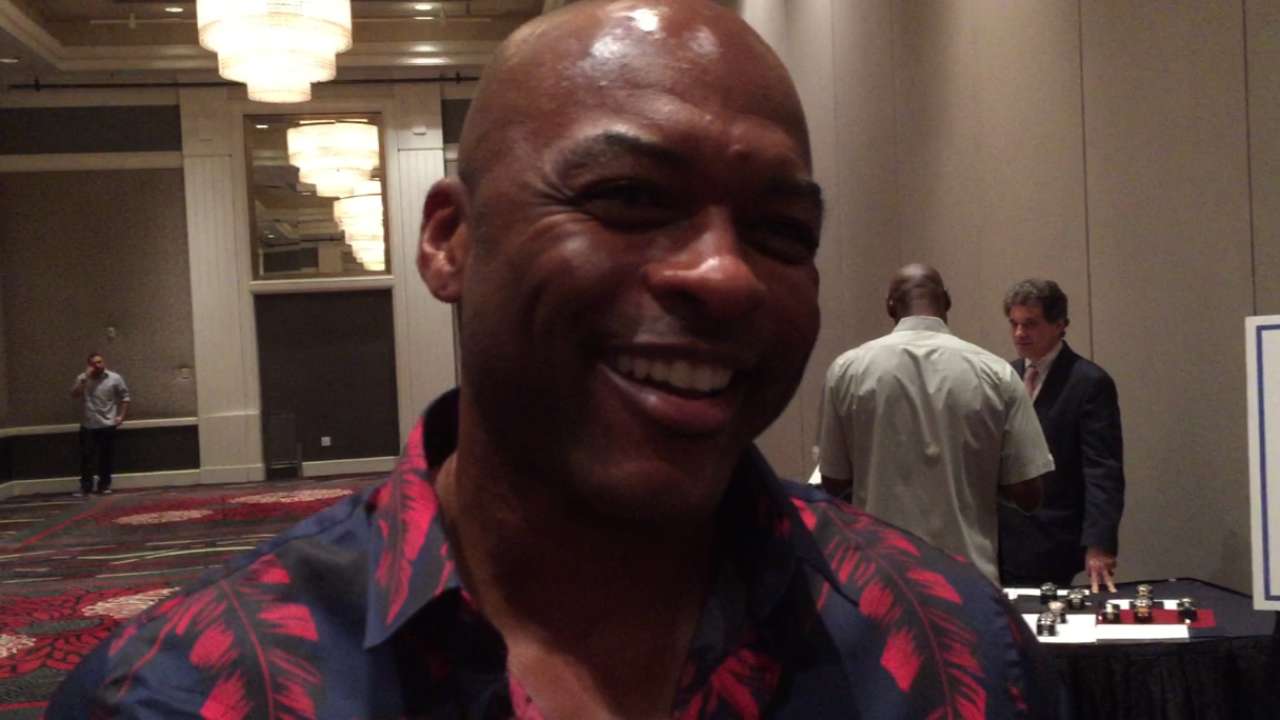 Former Major League outfielder Reggie Sanders doesn't watch as much baseball as he used to, but when he does, he usually turns on an Angels game.
The reasons? Center fielder Mike Trout and first baseman Albert Pujols, two of the game's superstars who are Sanders' favorite current Major Leaguers.
"As long as you play Major League Baseball, I'm a fan of all of it," Sanders said. "I don't watch as much as I used to, but Mike Trout is the guy I watch the most."
In this video for MLB.com, Sanders breaks down the Angels stars.
Cash Kruth is a reporter for MLB.com. This story was not subject to the approval of Major League Baseball or its clubs.