D-backs announce Minors deal with Cuban righty Lopez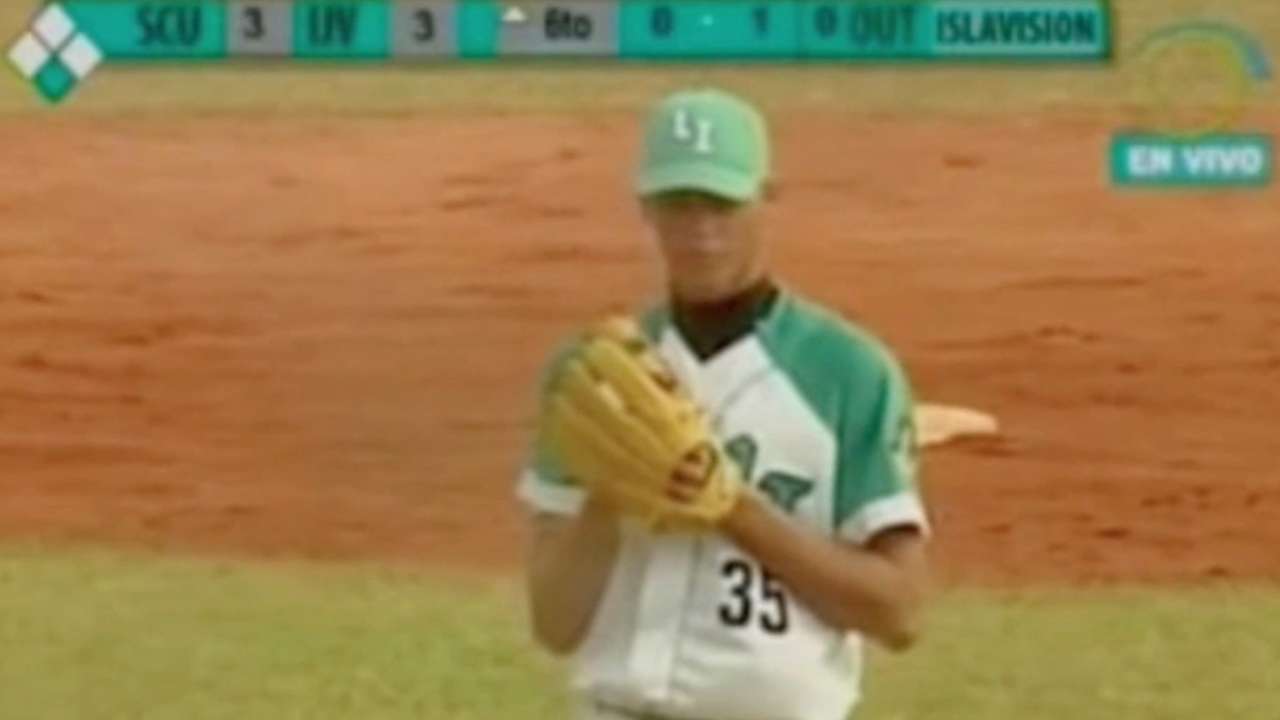 The D-backs officially agreed to terms Saturday on a Minor League contract with Cuban right-hander Yoan Lopez.
Lopez, 21, played three seasons for Isla de la Juventud in Cuba's Serie Nacional de Beisbol from 2011-14. In 47 games (39 starts), he put together a 15-13 record and a 3.76 ERA, with 117 strikeouts in 232 innings.
The club did not announce the terms of the deal, but MLB.com's Jesse Sanchez reported Tuesday that Lopez will receive a record-setting $8.27 million bonus from Arizona. That figure surpassed the $8 million the Angels gave Cuban infielder Roberto Baldoquin as the largest bonus given under the new international guidelines.
"Yoan is a good looking young starter with good upside potential," D-backs senior vice president, baseball operations De Jon Watson said in a statement. "His delivery and arm work very well. He features a plus fastball and slider, and his curveball has good shape and depth and should play average. The changeup has a chance to have swing-and-miss value down the road. We are excited to add another quality arm to the organization."
The 6-foot-4, 190-pound Lopez is the second Cuban player signed by the D-backs this offseason, as they also reached a six-year, $68.5 million deal with third baseman/outfielder Yasmany Tomas.
The D-backs have featured six Cuban-born players in club history: Eddie Oropesa (79 games), Juan Miranda (65), Livan Hernandez (45), Vladimir Nunez (31), Alberto Castillo (17) and Orlando Hernandez (nine).
Adam Berry is a reporter for MLB.com. Follow him on Twitter at @adamdberry. This story was not subject to the approval of Major League Baseball or its clubs.