Marlon Anderson's favorite players: Miggy and Trout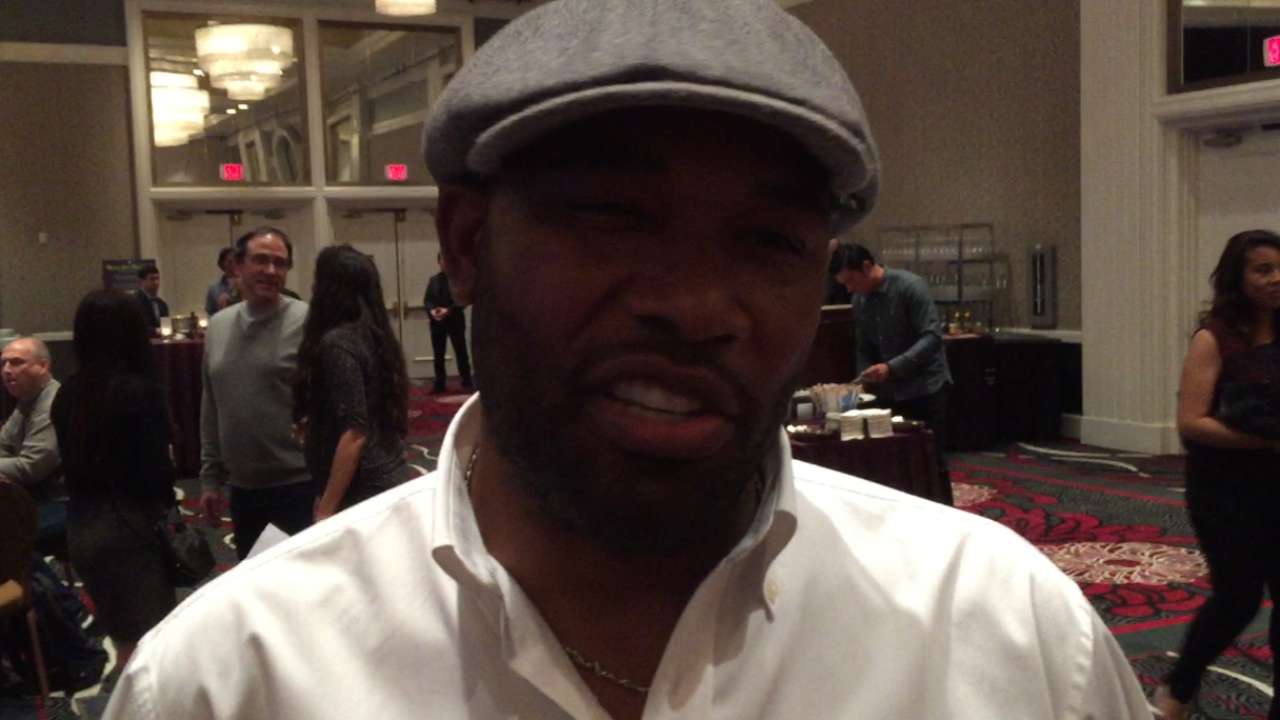 The 2012 and '13 seasons featured epic battles between Detroit's Miguel Cabrera and the Angels' Mike Trout for the American League Most Valuable Player Award.
Some fans favored Cabrera, while others preferred Trout -- with each side arguing passionately. Former Major Leaguer Marlon Anderson didn't pick a side. Instead, he said both are his favorite current Major League players.
"Miguel Cabrera, I remember him as a young player when he first came up with the Marlins," Anderson said. "[He] hit a home run in his very first game in the big leagues against us to the win the game, so I always remember him.
"Trout, he does everything well. Coming in as a young guy, [he] seems like a man among boys."
Cash Kruth is a reporter for MLB.com. Follow him on Twitter at @cashkruth. This story was not subject to the approval of Major League Baseball or its clubs.