Vance Law's favorite player: Jose Abreu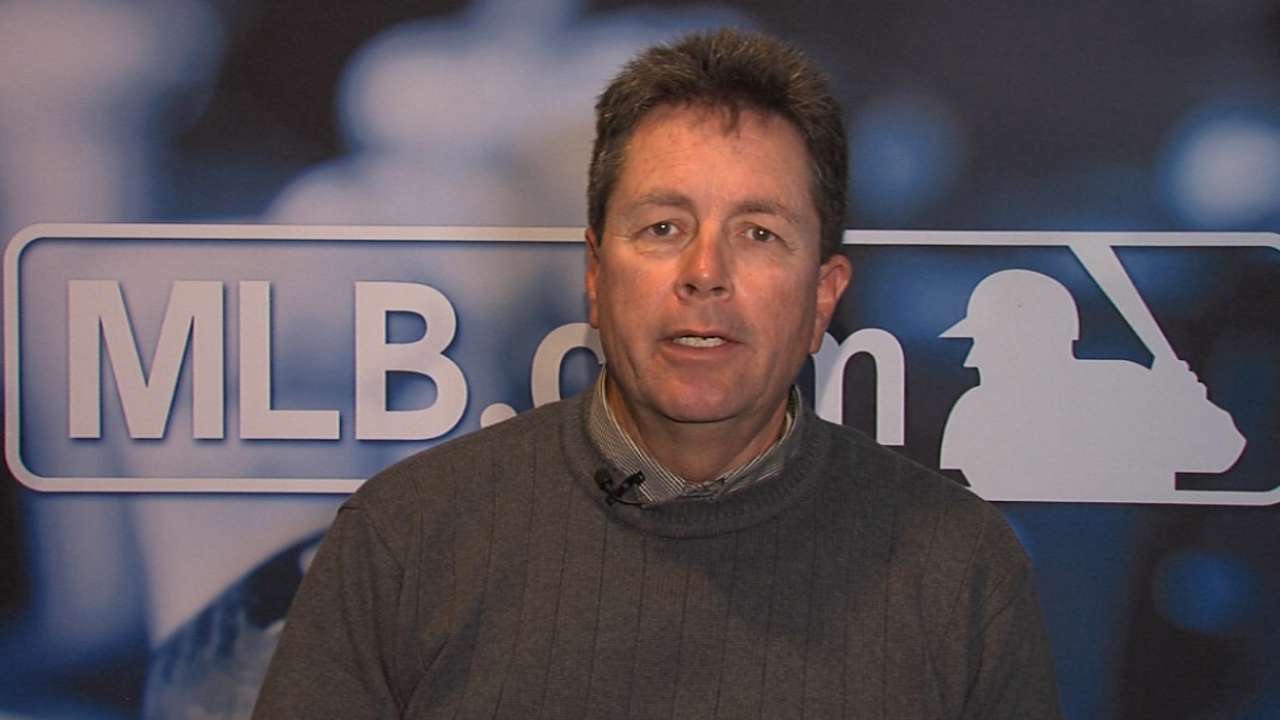 Jose Abreu had a rookie season for the ages in 2014. The White Sox first baseman finished fourth in American League MVP Award voting and took the baseball world by storm, hitting .317 with 36 home runs and 107 RBIs.
Abreu won the AL Rookie of the Year Award, a Silver Slugger Award and was selected to the All-Star Game. Along the way, he picked up a number of fans across the game.
Vance Law, a Minor League coach with the White Sox, instantly became an Abreu fan last year. A Major League infielder from 1980-91, Law played in over 1,200 games.
"[Abreu's] not just a power guy," Law said. "He hit the ball all over the ballpark."
Austin Laymance is a reporter for MLB.com. This story was not subject to the approval of Major League Baseball or its clubs.