Arbitration figures shed light on Marlins' payroll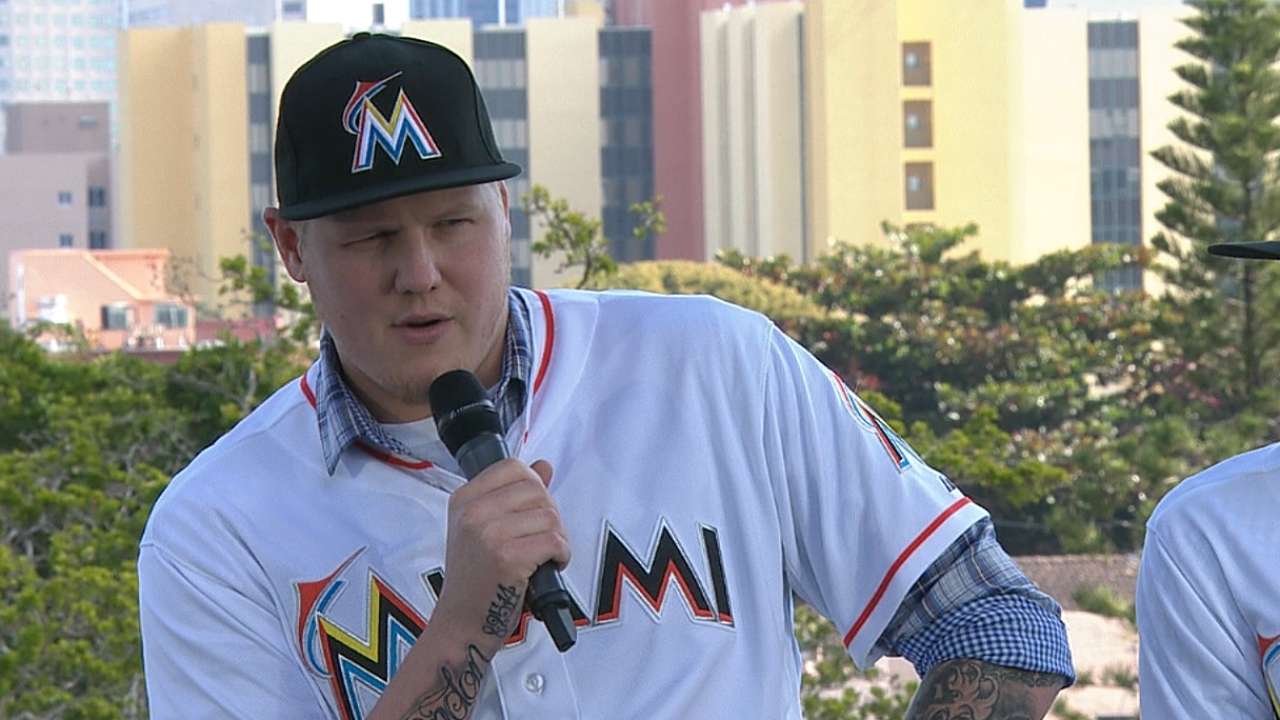 MIAMI -- According to exchange figures, the Marlins are a combined $1.720 million apart in contract talks with right-handers Mat Latos and David Phelps and lefty Mike Dunn.
Miami was unable to reach agreement with the three before Friday's arbitration deadline to exchange salary figures. Per team policy, once the deadline passes, the impasse will be settled at an arbitration hearing.
Latos, a top-of-the-rotation starter, is in his final season of eligibility for arbitration. He has filed at $10.4 million, while the Marlins countered at $9.4 million.
Phelps, who could either start or work out of the bullpen, is entering the arbitration process for the first time. He's filed at $1.875 million, with the team's offer at $1.4 million.
Dunn, in his second arbitration year, is seeking $2.6 million according to MLB Trade Rumors, with the team filing at $2.355 million.
The arbitration panel will pick either the high or low figure in the cases of each player. Hearings are scheduled from Feb. 1-21. At most, the three salaries would increase Miami's overall payroll by $14.875 million. If the club wins all three cases, their totals will be $13.135 million.
Miami entered Friday with seven arbitration-eligible players. The team reached agreement with four of them. MLB.com has confirmed the figures for Steve Cishek ($6.65 million), Henderson Alvarez ($4 million), Dee Gordon ($2.5 million) and Aaron Crow ($1.975 million).
The Marlins now have 11 players under contract at $57.225 million, but the Dodgers are paying the $10 million owed to Dan Haren, as well as Gordon's $2.5 million. That drops the club's commitments to $44.725 million.
The team has been projecting a payroll of around $65 million, and it is pretty much on the mark, in terms of its obligation. The figure will exceed $78 million, but the Dodgers are paying $12.5 million and the Yankees are on the hook for $3 million of third baseman Martin Prado's $11 million salary.
Joe Frisaro is a reporter for MLB.com. He writes a blog, called The Fish Pond. Follow him on Twitter @JoeFrisaro. This story was not subject to the approval of Major League Baseball or its clubs.