Luhnow: Astros will be winning club in 2015
GM points to the club's improved lineup, bullpen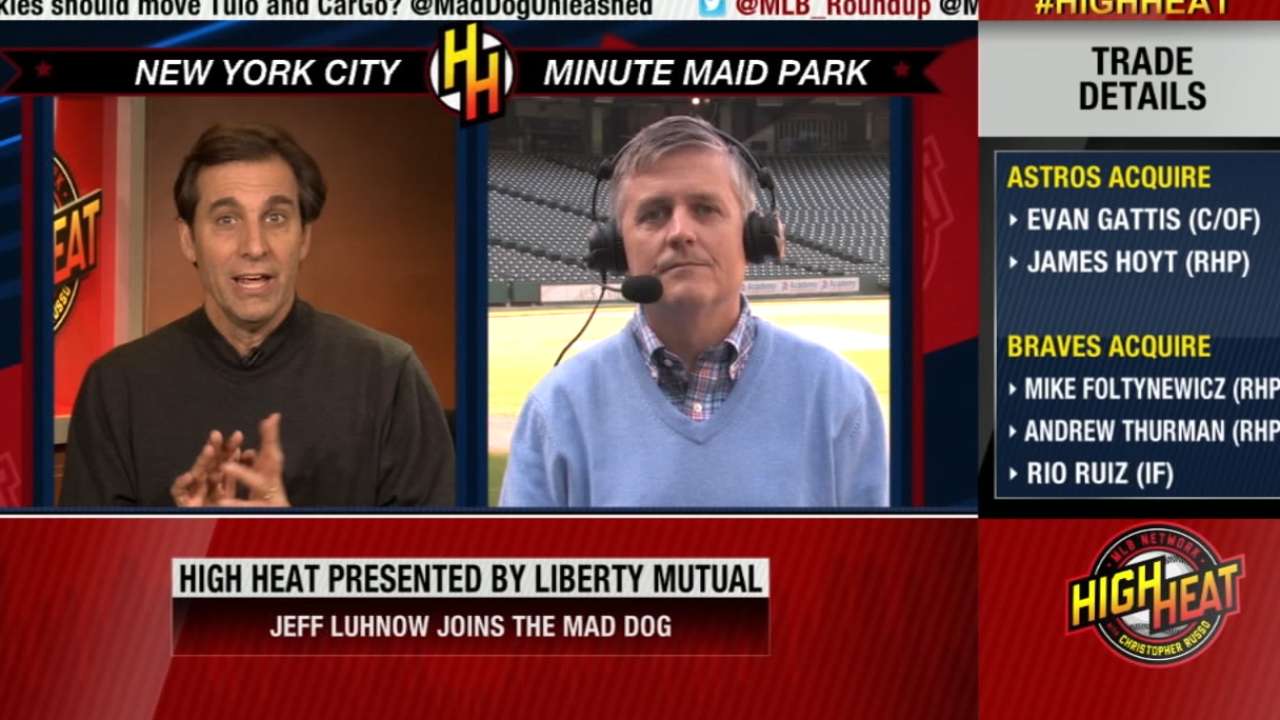 HOUSTON -- Are the Astros poised to have their first winning season in nearly a decade? General manager Jeff Luhnow thinks so.
Appearing on MLB Network's High Heat on Friday afternoon, Luhnow told host Chris "Mad Dog" Russo that he believes the days of losing records in Houston are over:
"The Astros, in my opinion, are going to have a winning record this year," Luhnow said. "I'll go on record as saying that. I believe this is a winning team, and I think this is the beginning of many years of winning teams."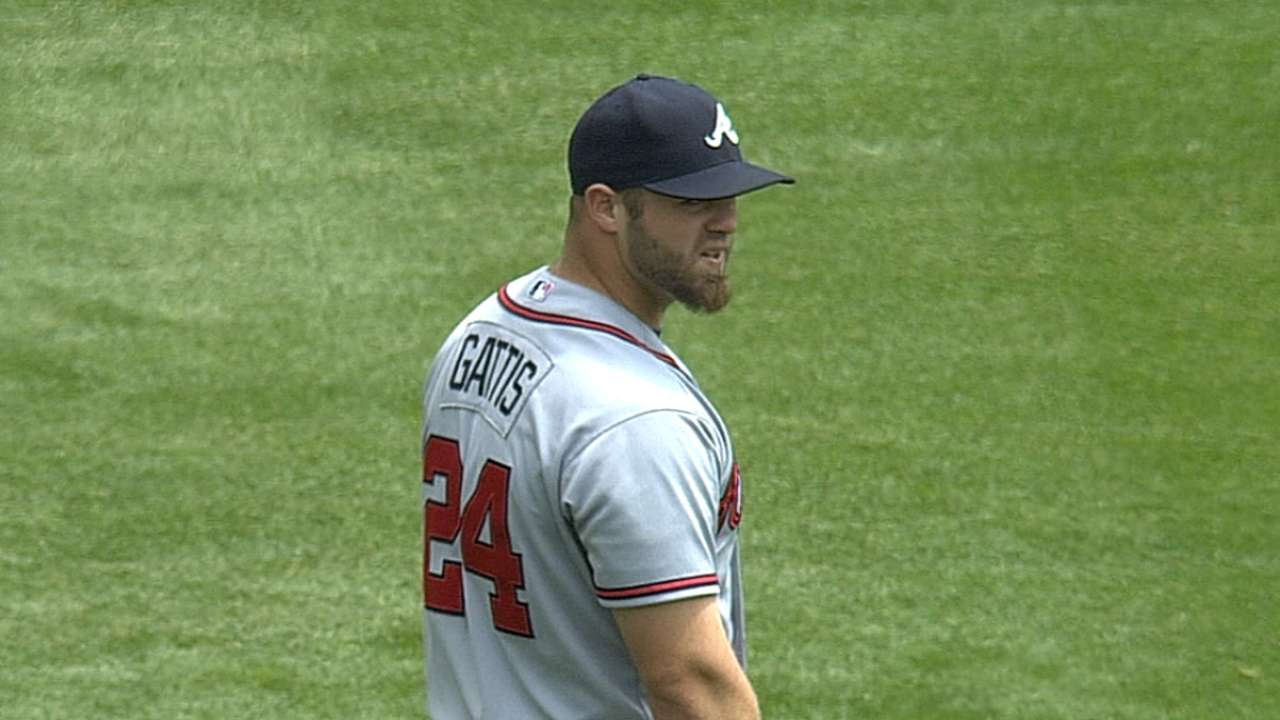 Luhnow's optimism comes just two days after the Astros bolstered their offense by trading for slugger Evan Gattis, formerly of the Braves. Earlier this winter, Houston solidified its bullpen by signing relievers Luke Gregerson and Pat Neshek, along with inking shortstop Jed Lowrie.
The Astros, who improved by 19 games last year when they went 70-92, haven't had a winning season since going 86-75 in 2008 -- three years after they earned their only World Series berth.
"One of our goals this year was to improve the lineup as well as the bullpen," Luhnow said. "We got the two arms earlier this offseason, and we were trying to figure out how to improve the lineup. We had been talking to the Braves about Gattis for a while.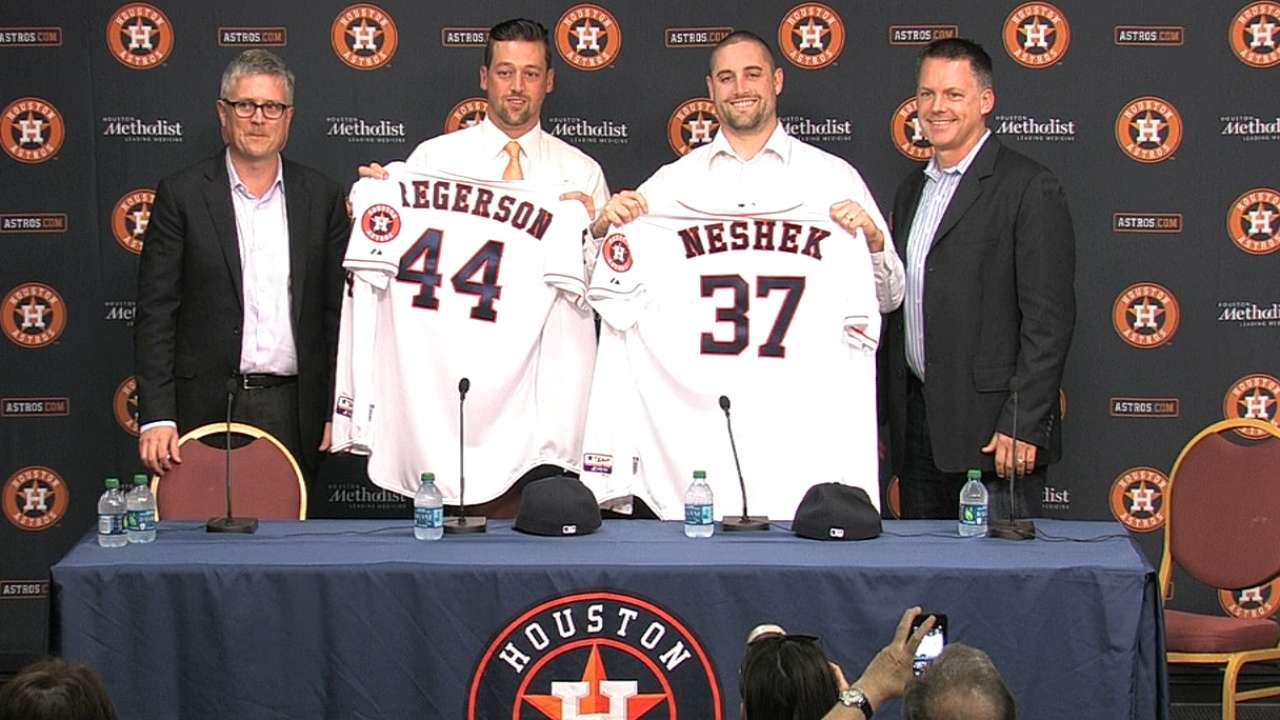 "That kind of right-handed power is hard to find in his game. Having him in that lineup with Chris Carter and Jason Castro and George Springer and putting guys in front of him like Jose Altuve and Dexter Fowler, this is an offense that's going to be a good offense this year. Combine that with a decent starting pitching rotation and a good bullpen, we're going to have some believers this year."
Luhnow added he would like to find another starting pitcher to put in a rotation that includes Scott Feldman, Dallas Keuchel, Collin McHugh and Brett Oberholtzer. The GM said the club hasn't contacted any of the big free-agent pitchers on the market -- Max Scherzer and James Shields -- but Luhnow hinted the team could be players for those guys in the near future.
"There will be a point where the Houston Astros need to do something like that," Luhnow said. "I don't know if we're quite there yet. We have not engaged with either of the big free agents left as of yet. That may change as the offseason goes on. We're reaching a point in our developmental cycle we're going to have to take a look at that and see if it makes sense."
Brian McTaggart is a reporter for MLB.com and writes an MLBlog, Tag's Lines. Follow @brianmctaggart on Twitter. This story was not subject to the approval of Major League Baseball or its clubs.