Mets ink Gee, Tejada, Murphy to one-year deals
Trio avoids salary arbitration; Mejia, Duda remain unsigned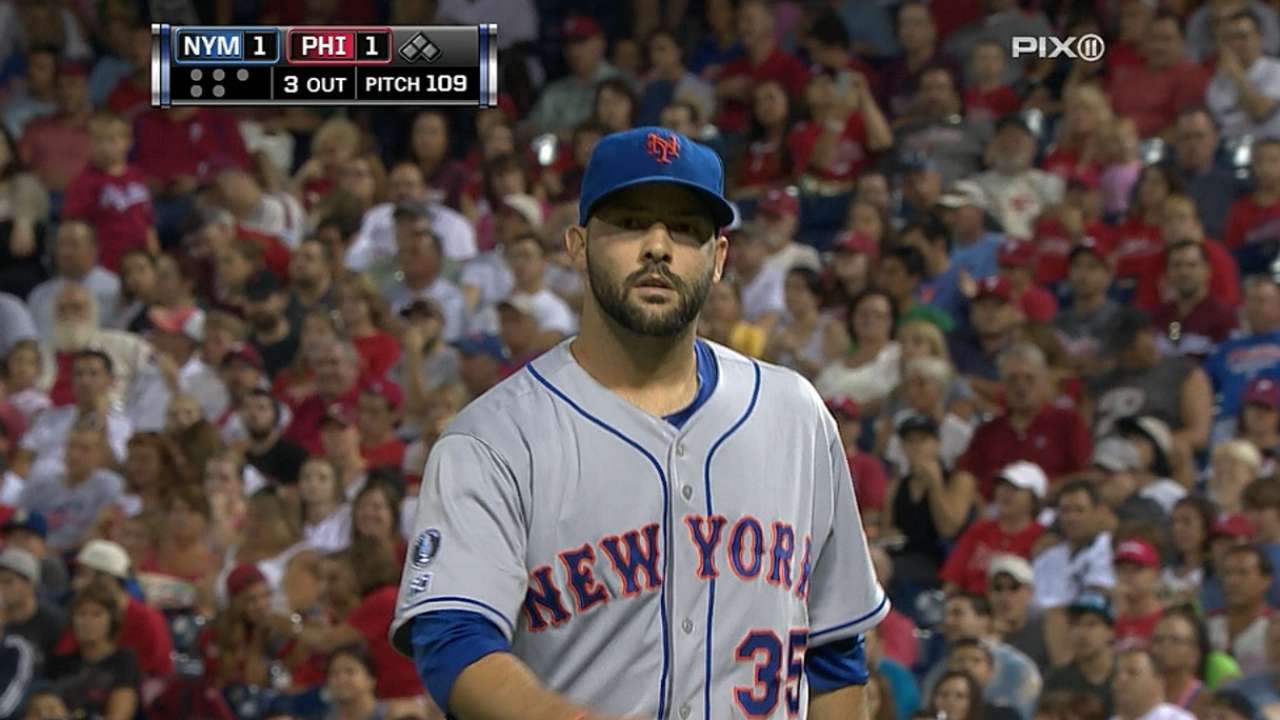 NEW YORK -- The Mets' 2015 payroll took on a clearer picture Friday, when the team settled on contracts with two of its arbitration-eligible players and exchanged salary figures with three others.
The Mets settled on an $8 million contract with second baseman Daniel Murphy, a $5.3 million deal with starting pitcher Dillon Gee and a $1.88 million contract with infielder Ruben Tejada, according to a source. They exchanged figures with first baseman Lucas Duda and closer Jenrry Mejia. Those two will go to arbitration hearings if they do not agree to new deals, though it is rare for the process to reach that point.
Last week, the Mets settled on a $3.7 million contract with reliever Bobby Parnell, their sixth and final arbitration-eligible player. Combined, those six will make approximately $25 million this season, chewing up a quarter of the club's payroll.
All players with between three (sometimes two) and six years of service time are eligible for arbitration, a process that determines their salaries through statistical comparisons with similar players.
Gee, 28, went 7-8 with a 4.00 ERA last season, making $3.6 million as a Super Two arbitration-eligible player. A strong bet to be traded as the Mets look to pare down their rotation from six starters to five, Gee's salary could have an effect on negotiations.
Tejada, 25, will enter camp as a backup infielder for the first time in four years. He hit .253 with a .640 OPS as New York's shortstop over the previous three-year stretch, making $1.1 million last season.
Duda, 28, set career highs last year with 30 home runs and 92 RBIs, receiving $1.6 million as one of baseball's best bargains. His salary should nearly triple through the arbitration process.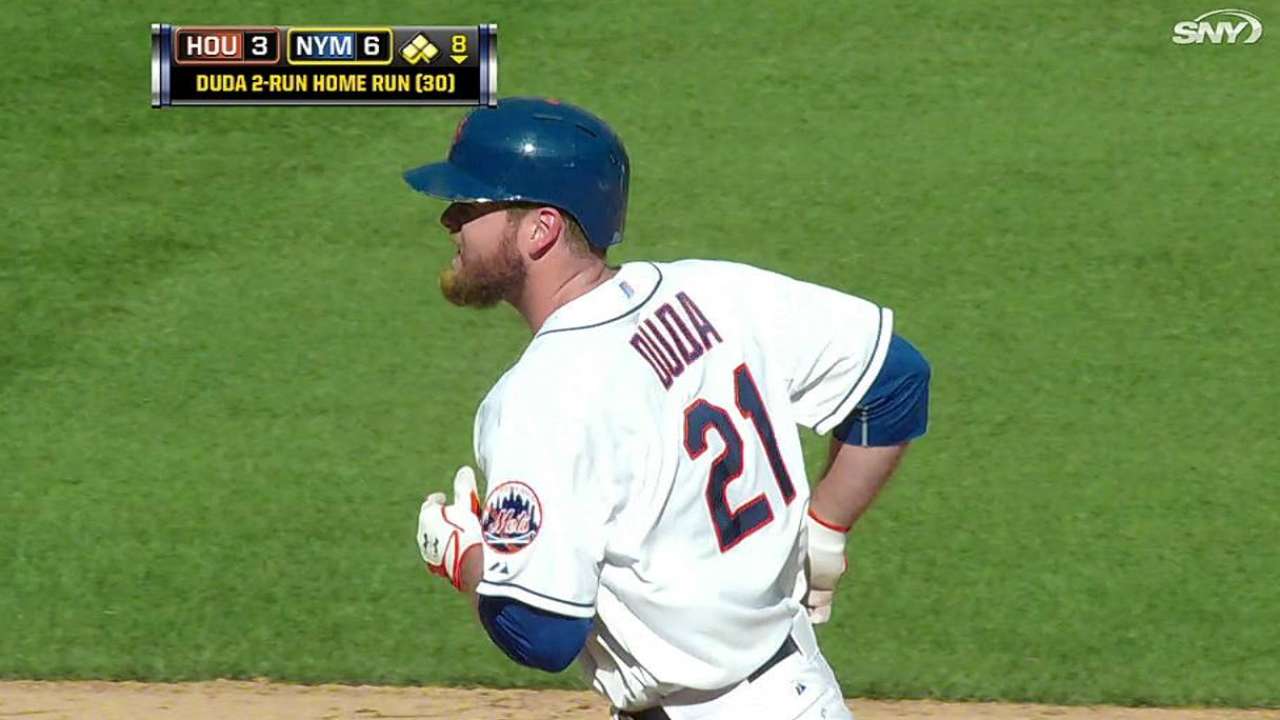 Mejia, 25, went from Opening Day fifth starter to closer by season's end, racking up 28 saves with a 3.65 ERA along the way -- all for pennies more than the Major League minimum. Unless Parnell returns from Tommy John surgery sooner than expected, Mejia will remain the closer to open the year.
Murphy, 29, hit .289 in 143 games of another remarkably consistent season. Over the past three years, the second baseman has averaged 153 games, a .288 average, nine home runs and 15 stolen bases. Murphy made $5.7 million last year and is eligible to be a free agent after this season.
Anthony DiComo is a reporter for MLB.com. Follow him on Twitter @AnthonyDicomo. This story was not subject to the approval of Major League Baseball or its clubs.