Phillies clear arbitration slate, ink Revere, Brown
Outfielders sign one-year contracts, receive substantial raises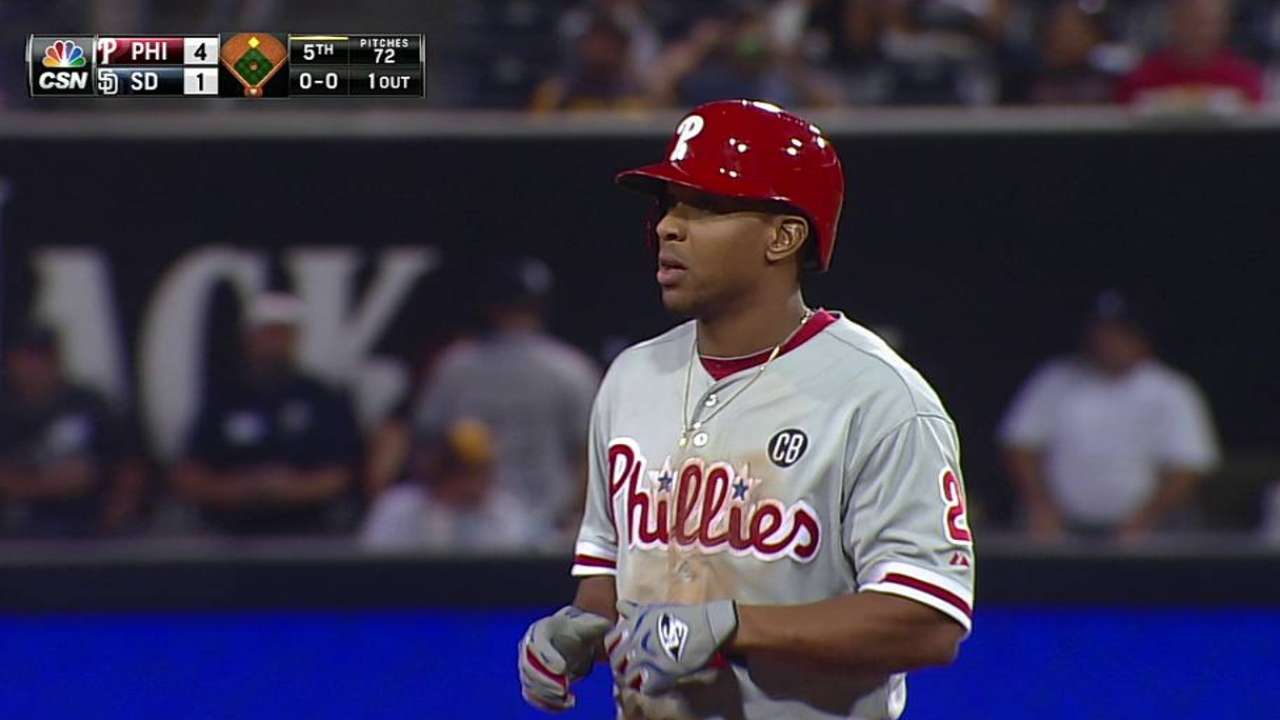 PHILADELPHIA -- The Phillies agreed to terms with outfielders Ben Revere and Domonic Brown on one-year contracts Friday, avoiding salary arbitration hearings for 2015.
Revere will earn $4.1 million after making a base salary of $1.95 million in 2014. Brown, eligible for arbitration for the first time in his career, will earn $2.5 million after receiving $550,000 last year.
Revere finished tied for first in the National League with 184 hits last season and was fifth with a .306 average. He also led the Phillies with 49 stolen bases. Brown hit .235 with 10 home runs, 22 doubles and 63 RBIs over 144 games last year.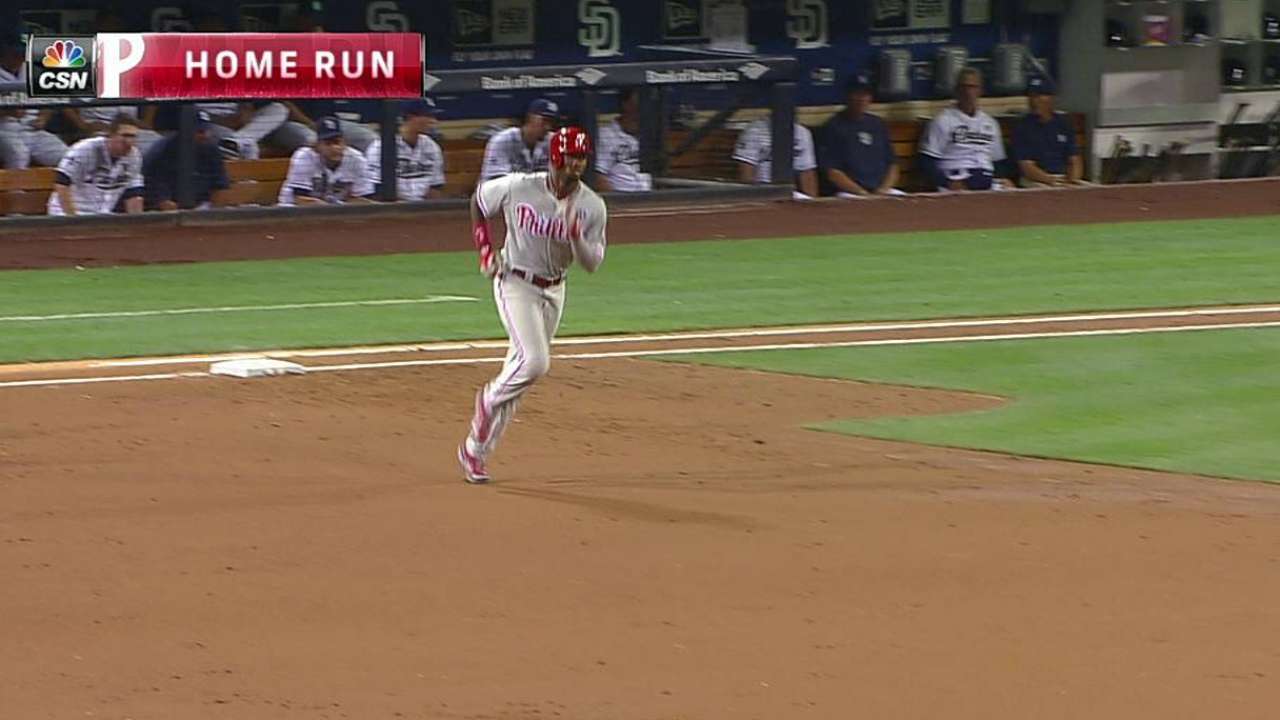 The Phillies previously avoided salary arbitration with left-hander Cesar Jimenez, agreeing in October to a one-year contract for the 2015 season.
Austin Laymance is a reporter for MLB.com. Follow him on Twitter at @jalaymance. This story was not subject to the approval of Major League Baseball or its clubs.