A's lock up five players on 1-year contracts
Reddick, Gentry, Fuld, Lawrie and Cook avoid arbitration with Oakland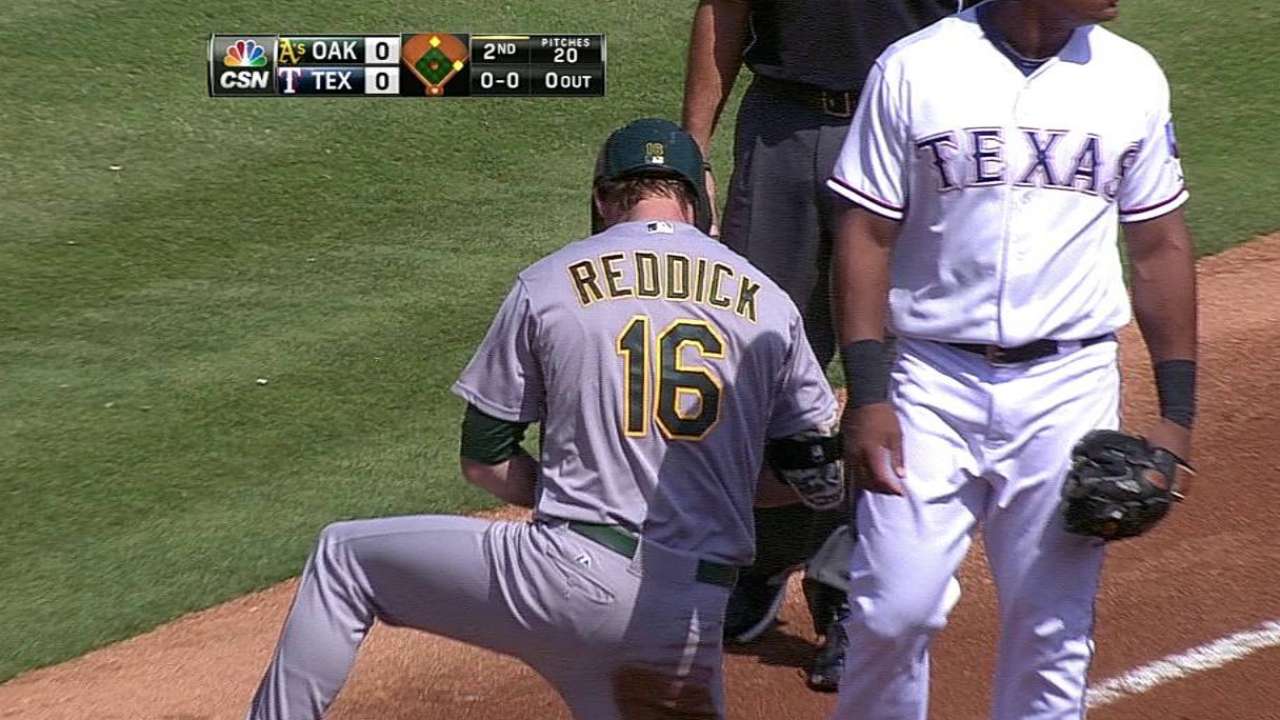 OAKLAND -- The A's on Friday avoided arbitration with five players, agreeing to terms on one-year deals with outfielders Josh Reddick, Craig Gentry and Sam Fuld, third baseman Brett Lawrie and right-hander Ryan Cook.
Terms of the deals were not announced, but Reddick will reportedly take home $4.1 million, with Lawrie settling at $1.925 million and Gentry at $1.6 million.
According to MLB Trade Rumors, Cook's new contract was projected at $1.3 million, while Fuld's was expected to come in around the $1.6 million mark.
MLB Trade Rumors projected Lawrie to receive $1.8 million, Gentry $1.5 million and Reddick $3.7 million. Lawrie and Gentry slotted in where projected, while Reddick more than exceeded his projected figure, despite a 2014 season shortened by a pair of disabled list stints.
Reddick, who reeled in $2.7 million last year, finished with a .264 average, 12 home runs and 54 RBIs in 109 games.
The club still has to reach deals with four other arbitration-eligible players: pitchers Jarrod Parker, Tyler Clippard and Fernando Abad, and infielder Eric Sogard. Figures were exchanged Friday, with hearings scheduled for February, if necessary.
In other news announced by Oakland on Friday, infielder Andy Parrino has cleared waivers and was outrighted to Triple-A Nashville. He'll join the A's in big league camp as a non-roster invitee.
Jane Lee is a reporter for MLB.com. This story was not subject to the approval of Major League Baseball or its clubs.