Royals come to terms with Coleman, Collins
Seven Kansas City players remain eligible for arbitration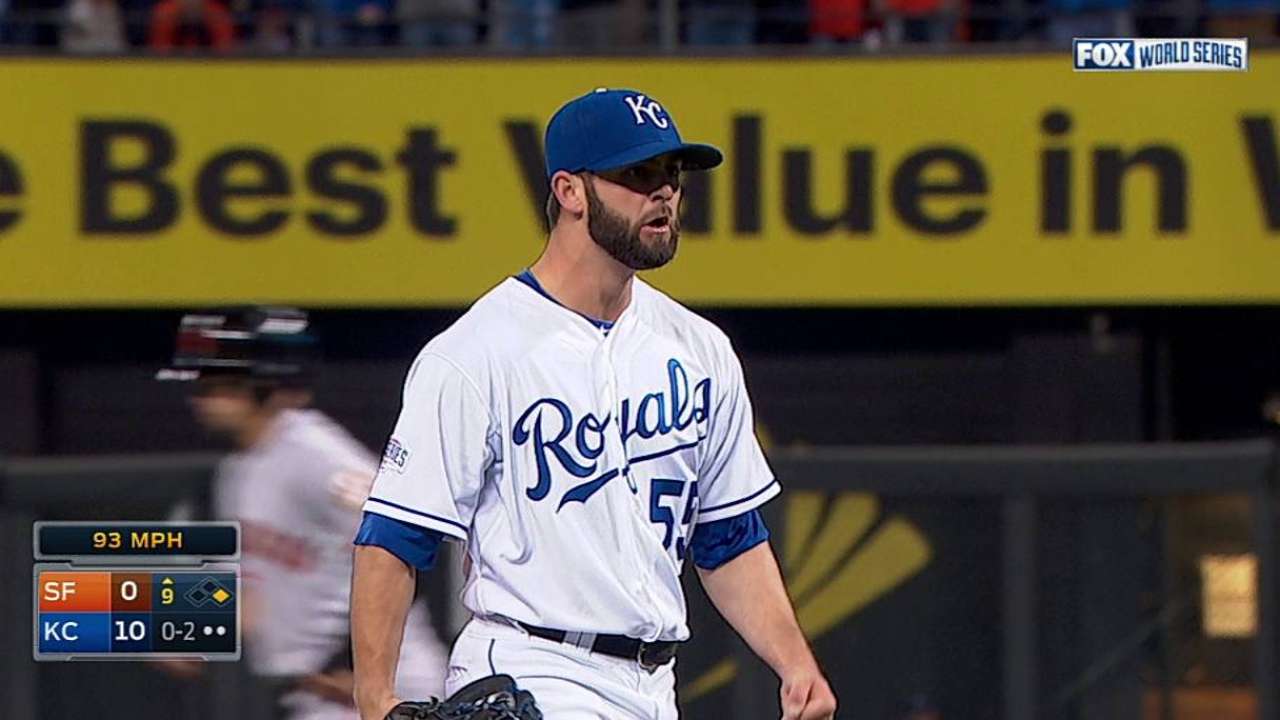 The Royals agreed to one-year contracts with right-hander Louis Coleman and left-hander Tim Collins on Friday to avoid arbitration.
Coleman will earn $1.475 million for 2015, while Collins will make $725,000.
Coleman, 28, was 1-0 with a 5.56 ERA in 31 appearances for the Royals last season. He has pitched parts of the last four seasons in Kansas City, posting a 3.25 ERA in 148 career games.
Collins, 25, had a 3.86 ERA in 22 appearances in 2014 and also appeared in four postseason games, allowing two earned runs in 5 2/3 innings. He's posted a 3.54 ERA in 228 career appearances.
With those two relievers in the fold, the Royals have seven remaining unsigned arbitration-eligible players: pitchers Danny Duffy (club: $1.75 million; player: $3 million) , Kelvin Herrera ($1.15 million; $1.9 million) and Greg Holland ($6.65 million; $9 million), first baseman Eric Hosmer ($4.6 million; $6.7 million), third baseman Mike Moustakas ($1.85 million; $3.1 million) and outfielders Lorenzo Cain ($2 million; $3.6 million) and Jarrod Dyson ($900,000; $1.6 million)
Cash Kruth is a reporter for MLB.com. Follow him on Twitter at @cashkruth. This story was not subject to the approval of Major League Baseball or its clubs.