Dodgers avoid arbitration, strike deals with trio
Jansen, Nicasio, Turner agree to one-year contracts for 2015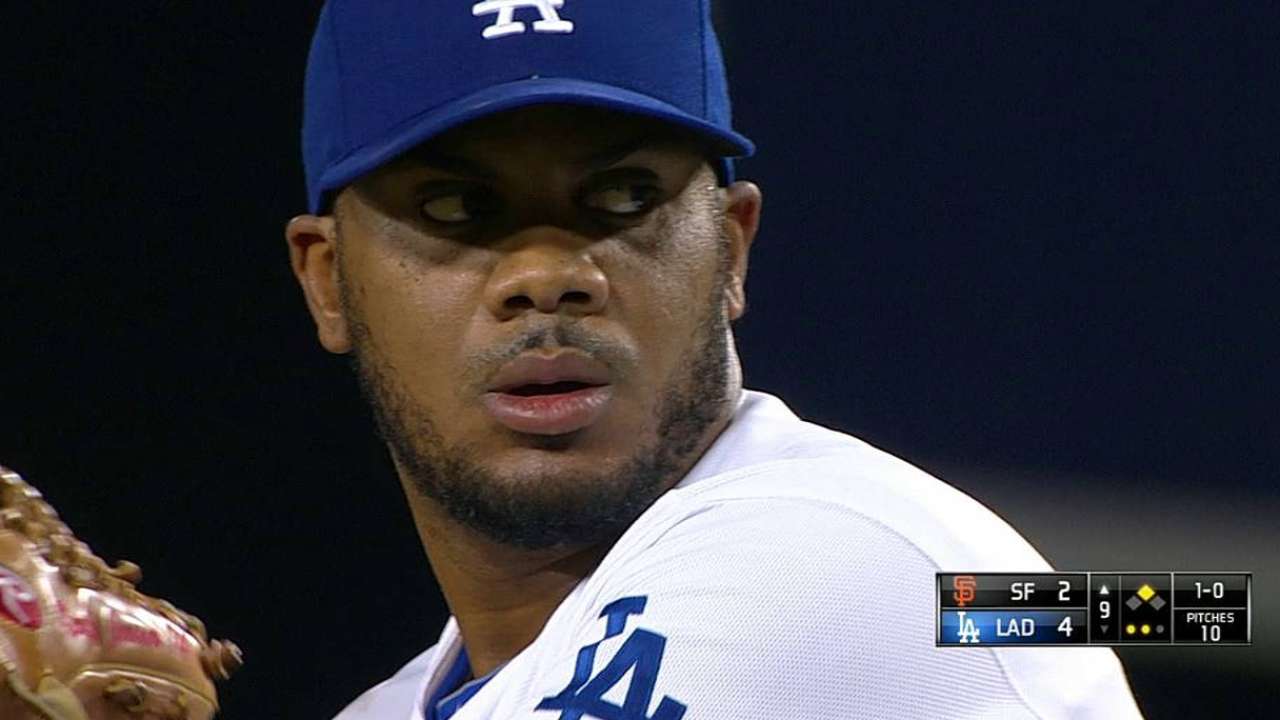 LOS ANGELES -- The Dodgers reached agreements with pitchers Kenley Jansen and Juan Nicasio and infielder Justin Turner on one-year contracts Friday, avoiding arbitration hearings for 2015.
Jansen will earn $7.425 million after receiving $4.3 million last year. Nicasio will earn $2.3 million after earning $2.025 last year. Turner will receive $2.5 million after making $1.275 million last year.
The settlements came just before the deadline for players and clubs to submit figures that would be used in February arbitration hearings. New president of baseball operations Andrew Friedman had said the club would go to a hearing with any player that had not settled before figures were exchanged, although rules allow negotiations to continue.
The Dodgers previously were willing to negotiate up to the hearing, after which an arbitration panel selects one figure or the other as the player's 2015 salary.
In nine years with Tampa Bay, Friedman's club was 5-0 in arbitration cases.
Since the inception of salary arbitration in 1974, the Dodgers are 14-6 in hearings and 6-1 in their last seven cases dating to 1991. That includes the most recent wins over Joe Beimel in 2007 and Eric Gagne in '04.
The last player to win a hearing against the Dodgers was Terry Adams in 2001. The club's first arbitration case was in 1975, when Ron Cey was awarded a salary of $56,000 instead of the club's submission of $47,000.
Ken Gurnick is a reporter for MLB.com. This story was not subject to the approval of Major League Baseball or its clubs.