Inbox: What's the South Siders' next move?
Beat reporter Scott Merkin answers fans' questions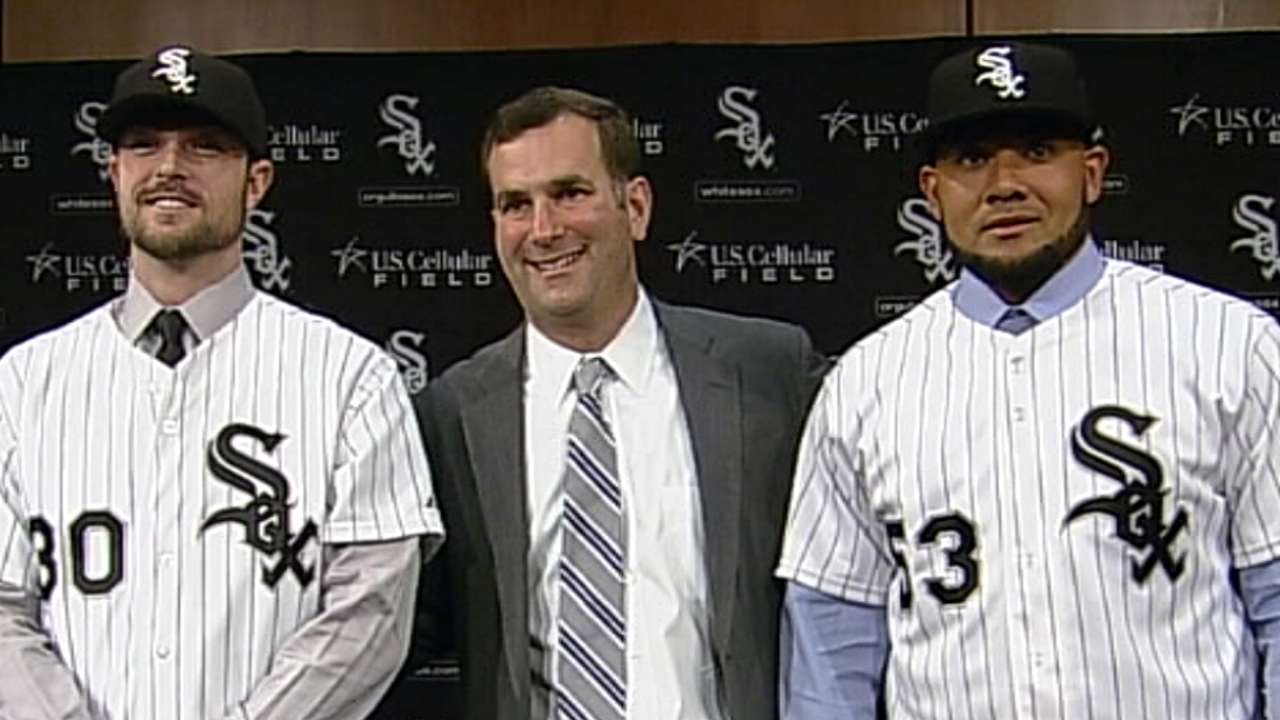 SoxFest sits just one week away. There's a buzz around the White Sox, and Chicago baseball in general, so it's a perfect time for a return of the Inbox.
I love or at least like all the White Sox moves to this point and realize that it's not realistic to address every single area of need in one offseason. But I'm concerned about the catcher's spot. Are the White Sox OK with Tyler Flowers and whomever going into the season?
Pat F., St. Charles, Ill.
Your understanding that the team is not going to be completely changed in one offseason is a good one to have, but general manager Rick Hahn has come pretty close to hitting all of his targets really in just two years. The White Sox have looked at other catchers in the past two years, but they like what they have in Flowers. He handles the pitching staff well, and he has a chance in this now balanced lineup to find his niche as a hitter.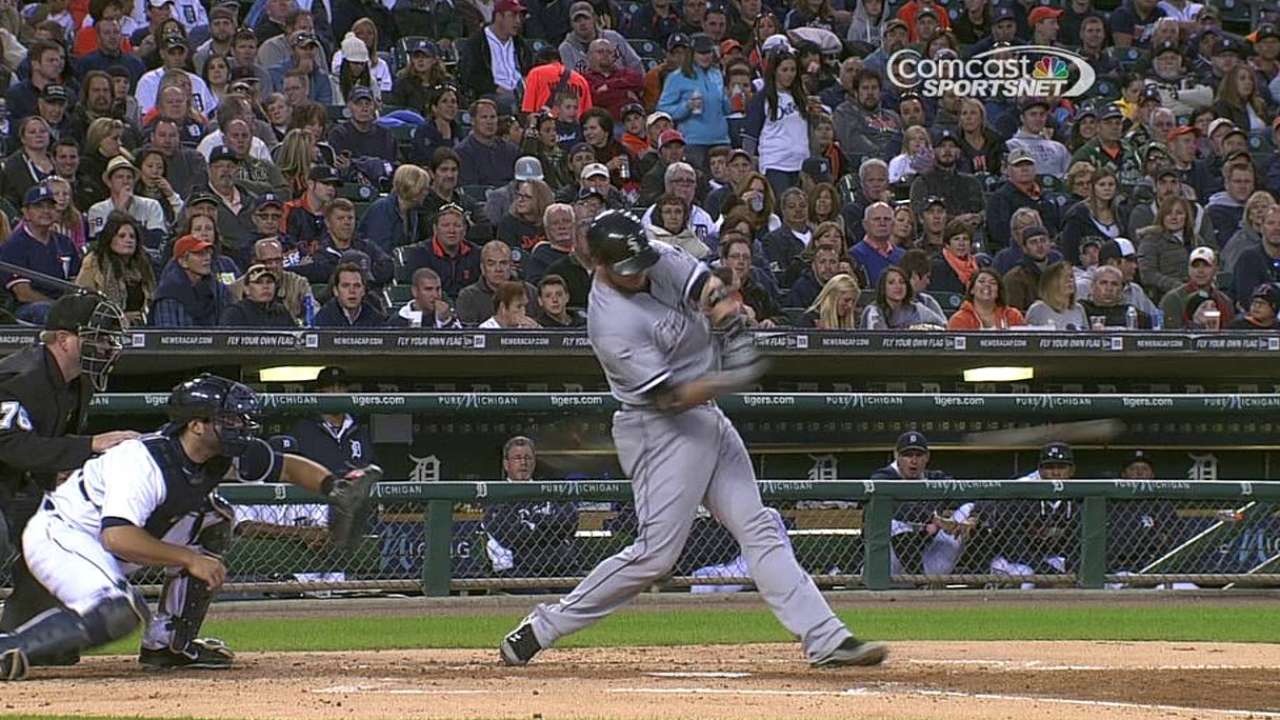 Will Dayan Viciedo be moved prior to the start of the season? If not, what happens with him?
Adam, Chicago
Viciedo presently looks to be a right-handed-hitting power option off the bench, and a sort of injury insurance policy for corner outfield, first base and/or designated hitter. Viciedo is not a defensive replacement or a late-inning speed factor, which teams often look for with reserve players. Then again, with Emilio Bonifacio's super-sub addition, the White Sox are covered in a lot of areas through one player.
Ultimately, I think the White Sox will try to trade Viciedo before Spring Training. He doesn't have a definitive fit on this team, and the White Sox certainly won't block a chance for him to play more elsewhere.
• Submit a question to the Inbox
What are the chances John Danks is traded before the end of Spring Training? Are there anymore moves on the horizon?
Michael, Memphis, Tenn.
Danks will be part of the White Sox rotation at the outset of the 2015 season. He should be a valuable, potentially season-tipping piece in rounding out a solid starting five behind Chris Sale, Jeff Samardzija and Jose Quintana, going with a lower arm angle and lower leg kick that he has been working on with pitching coach Don Cooper this current offseason.
Hahn has consistently said that there's always the feeling of one more move for a team to make. So, I don't consider the White Sox ever really done. Think pitching.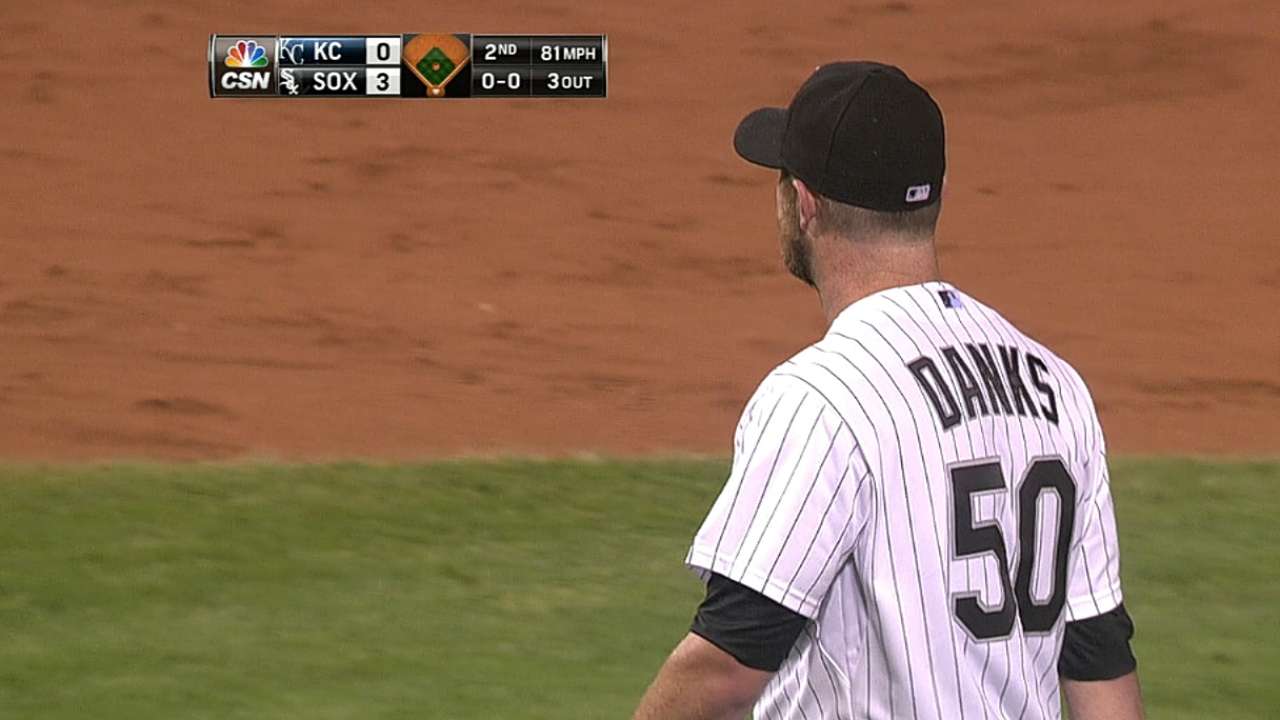 Is Bonifacio going to take at-bats away from Conor Gillaspie at third base?
Paul, Chicago
Not necessarily take at-bats away, but the switch-hitter will slot in nicely at third base from time to time against tougher southpaws. He also gives the White Sox more of a speed-based, athletic lineup when he's in there.
All that is left to do is wait for Spring Training, with arguably the most anticipated season in franchise history -- at least in my lifetime. So my question is simple: What is your best guess at what their finishing record will be?
Eric, Evergreen Park, Ill.
Too much can change in terms of injuries to make a guess now at a final record. With a healthy Avisail Garcia and a better bullpen, the White Sox probably are close to a .500 team last year as an example. I predict a viable American League Central contender, a team that definitely has the ability to improve 15 wins from the 73 in 2014.
Scott Merkin is a reporter for MLB.com. Read his blog, Merk's Works, and follow him on Twitter @scottmerkin. This story was not subject to the approval of Major League Baseball or its clubs.