MLB.com Columnist
Mike Bauman
Rizzo isn't crazy... that's how far Cubs have come
First baseman's guaranteed division title could be within reach of the new-look North Siders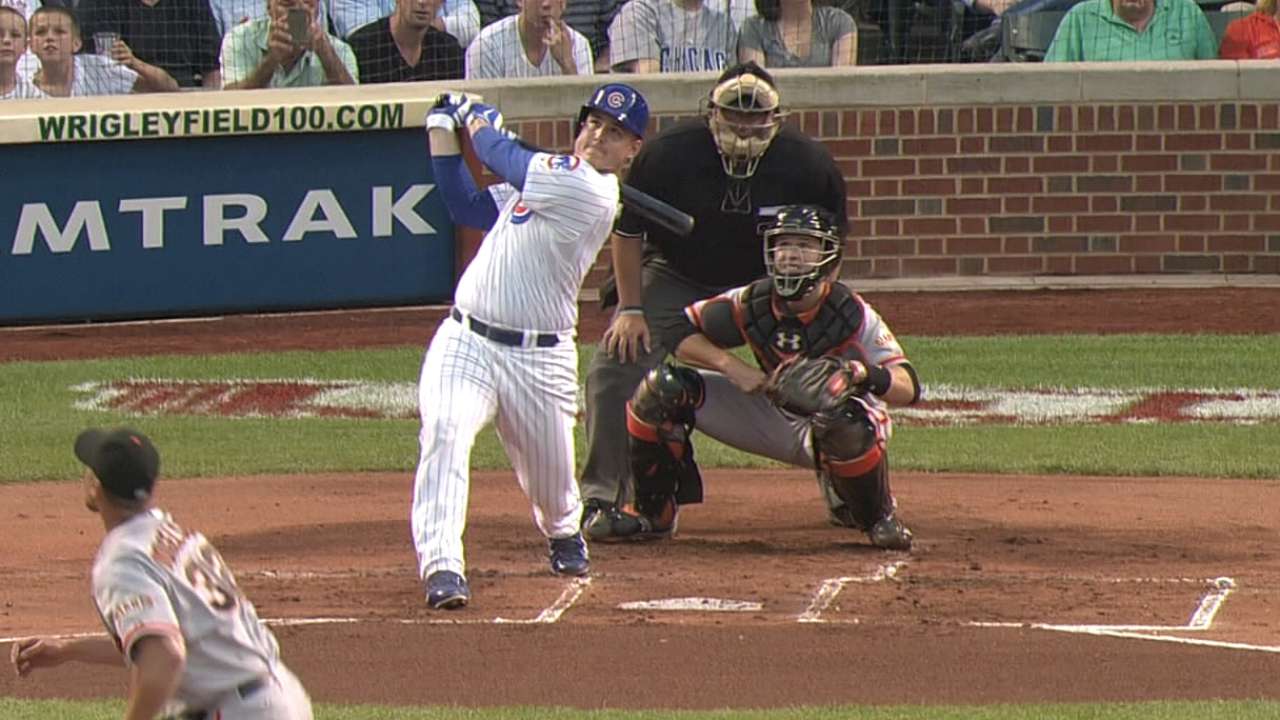 The comments by Anthony Rizzo to an elementary school class, guaranteeing the Chicago Cubs would win the National League Central in 2015, were merely the first signs of stunning events yet to come.
Those events may include a division title from the Cubs -- just the fact that you can grant that possibility is a big breakthrough for the North Siders.
While we're discussing this in January, let the sky be the limit.
But before the Cubs even get the chance to accomplish these fantastic feats, we're going to hear more of them making confident predictions. New manager Joe Maddon has promised he'll be making comments in that specific direction -- talking about winning now, immediately, ASAP.
And Maddon has had a wonderful way of turning his relentless positivism into tangible accomplishments. It happened with Tampa Bay, where a team apparently consigned to futility went to a World Series and became a perennial contender. All the while, Maddon smiled knowingly. Managing the home team at Wrigley Field has permanently driven the smiles from the faces of some fine managers. But this man -- and this time -- may be something else.
You already know about the Cubs' wonderful supply of position-player prospects. You know that the hiring of Maddon placed this operation on a higher plane. And you know that the expensive acquisition of Jon Lester gave this club the genuine ace it needed to solidify its rotation.
The elements for victory could already be in place. What a remarkable change of pace this is for the Cubs and their long-suffering yet generally perpetually loyal fan base. But what's next?
Well, the games that count are still 2 1/2 months away. The interim period is going to have to be covered by various members of the Cubs organization making confident statements and, yes, confident predictions.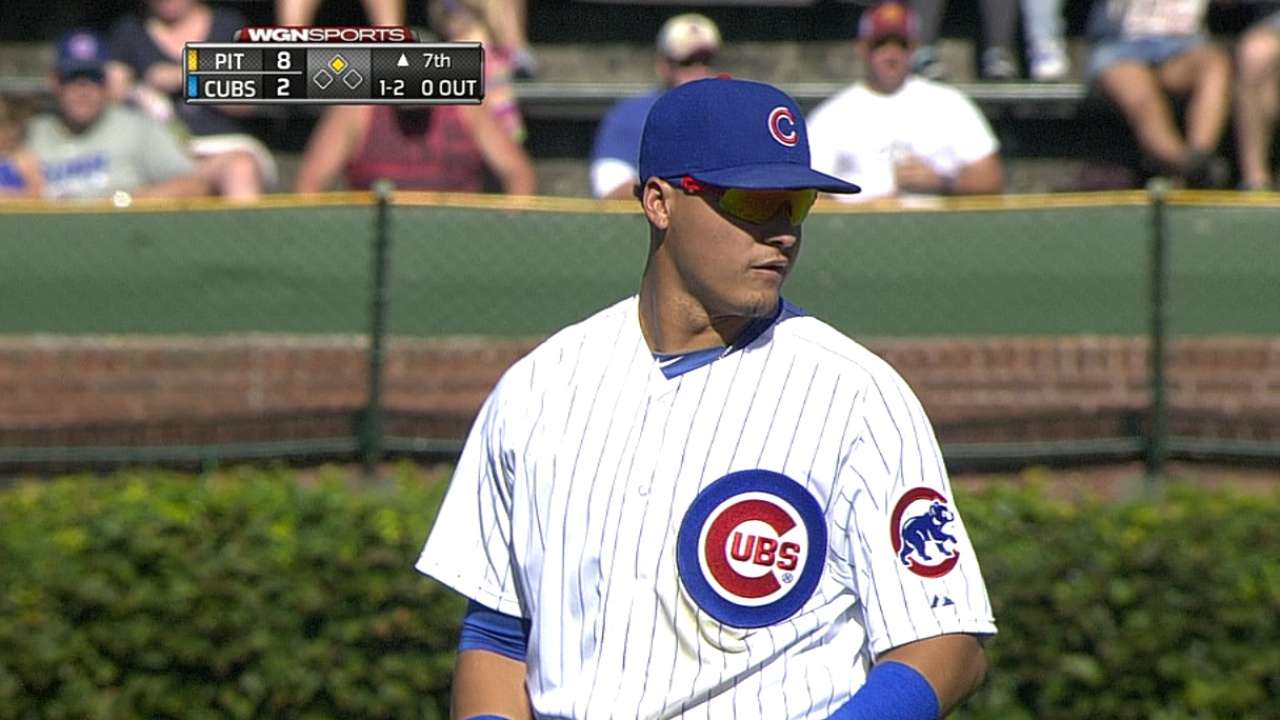 This was Rizzo's function Thursday. The first baseman, coming off a highly productive season, is one of the real reasons for optimism regarding this operation. He had a slash line of .286/.386/.527 in 2014, and he is just 25.
During a Cubs winter caravan stop at an elementary school, Rizzo said: "It's going to happen this year... We're going to play, we're going to win the NL Central. You guys will quote me on that.
"We should be the team -- with all due respect to every other team, they're just as good talent-wise -- but we're going to do some things this year and that's what we're expecting, that's what we're going to put our sights on. And we're not going to accept anything less."
The last time a Cubs first baseman sounded this optimistic, it was Ernie Banks. If anybody ever deserved to play on a pennant winner it was Mr. Cub. But it never worked out for him. Sometimes life isn't fair, and neither is the NL.
But as this winter turns to spring -- at least in theory -- you're going to hear more optimistic talk from more Cubs. And the thing is, when you hear this optimism, when you hear these hopeful comments and even these breathtaking predictions, you don't laugh and scoff.
There have been plenty of years where, if a Cubs player went to an elementary school and predicted a division title, after he left, the teacher would gather her students and tell them as gently as possible:
"Now, children, not all grownups are completely sane..."
But there is no need for editorial comments or parenthetical remarks in the classroom now. If Rizzo wants to predict a division title for the Chicago Cubs, this is America, and his speech is protected by the First Amendment, not to mention the deals for Maddon and Lester.
Rizzo can say this stuff at school and you don't even have to worry about impressionable young minds being steered inappropriately. These kids don't want to hear about 1908. They also don't want to hear about '45. Or '69. Or '84.
It's a new dawn. It's a new day. It's a new era. Well, it could be any or all of those three.
This is just the start for 2015. The Cubs are going to be making bold predictions, and other people won't be able to just dismiss them out of hand. Later, the season will start, and then we'll see.
In the meantime, a Cubs first baseman can go to an elementary school and predict a division title without being universally ridiculed. This is very different. And it is just the beginning.
Mike Bauman is a national columnist for MLB.com This story was not subject to the approval of Major League Baseball or its clubs.