Braves avoid arbitration with lefty reliever Russell
Minor stands as Atlanta's only unsigned player heading into Friday deadline to exchange figures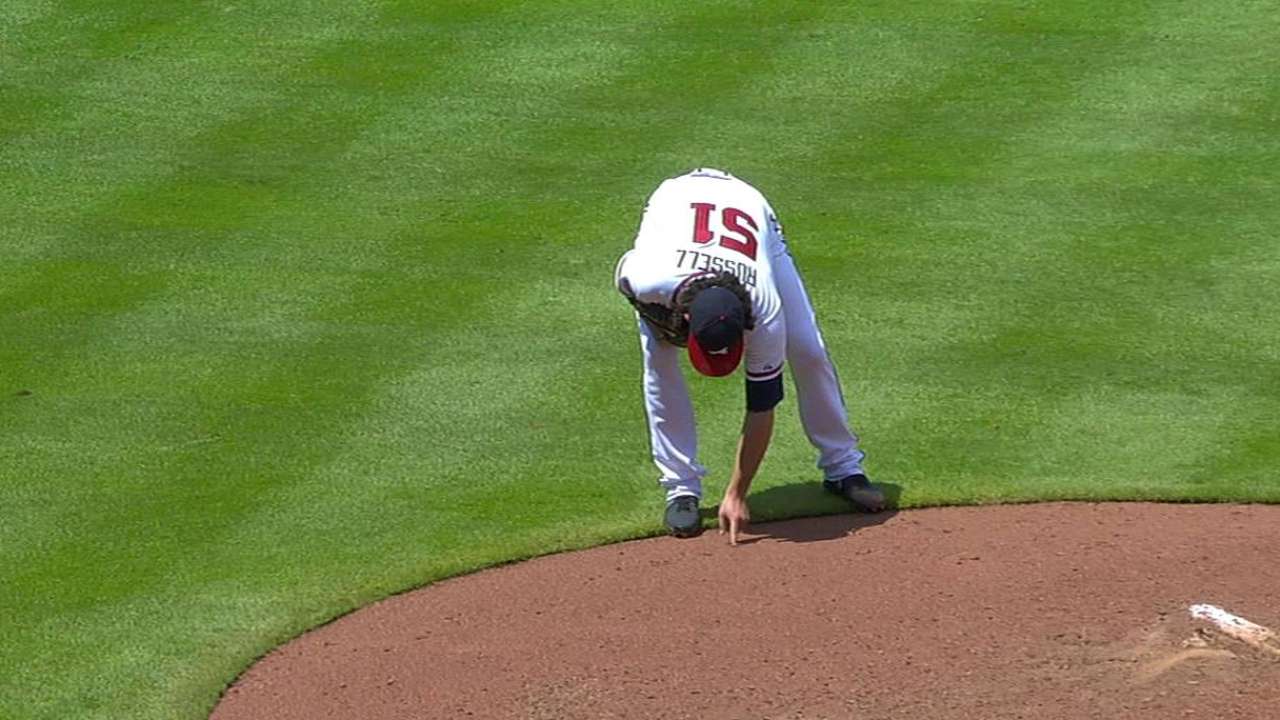 ATLANTA -- The Braves and left-handed reliever James Russell avoided arbitration Thursday afternoon when they agreed to a one-year, $2.425 million contract.
Mike Minor now stands as Atlanta's only unsigned arbitration-eligible player. If Minor does not agree to a deal by Friday's deadline, he and the Braves will need to exchange salary arbitration figures.
The Braves have worked under the premise of being a file-and-trial club. In other words, they have made it known that if an agreement is not reached by the exchange deadline, they will cease negotiations until an arbitration hearing is heard between Feb. 1-21.
Craig Kimbrel, Freddie Freeman and Jason Heyward remained unsigned when figures were exchanged last year. But before going to trial, they each received a multiyear extension. The Braves responded by saying that their "file-and-trial" stance only halted the negotiation of one-year deals.
Russell posted a 2.22 ERA in the 22 appearances he made after the Braves acquired him from the Cubs on July 31. The 29-year-old southpaw is coming off a season during which he had greater success against right-handed hitters, holding them to a .165 batting average and .239 on-base percentage.
Over the 135 appearances he made from 2012-13, Russell limited left-handed batters to a .220 batting average and .263 on-base percentage. So there was some surprise last year when he allowed lefties to bat .284 and reach base at a .351 clip.
He might get a chance to make a few starts during Spring Training, but he will likely resume his duties as a middle reliever when the regular season begins.
Mark Bowman is a reporter for MLB.com. This story was not subject to the approval of Major League Baseball or its clubs.