Amarista, Noel, Torres lead Padres in Winter League playoffs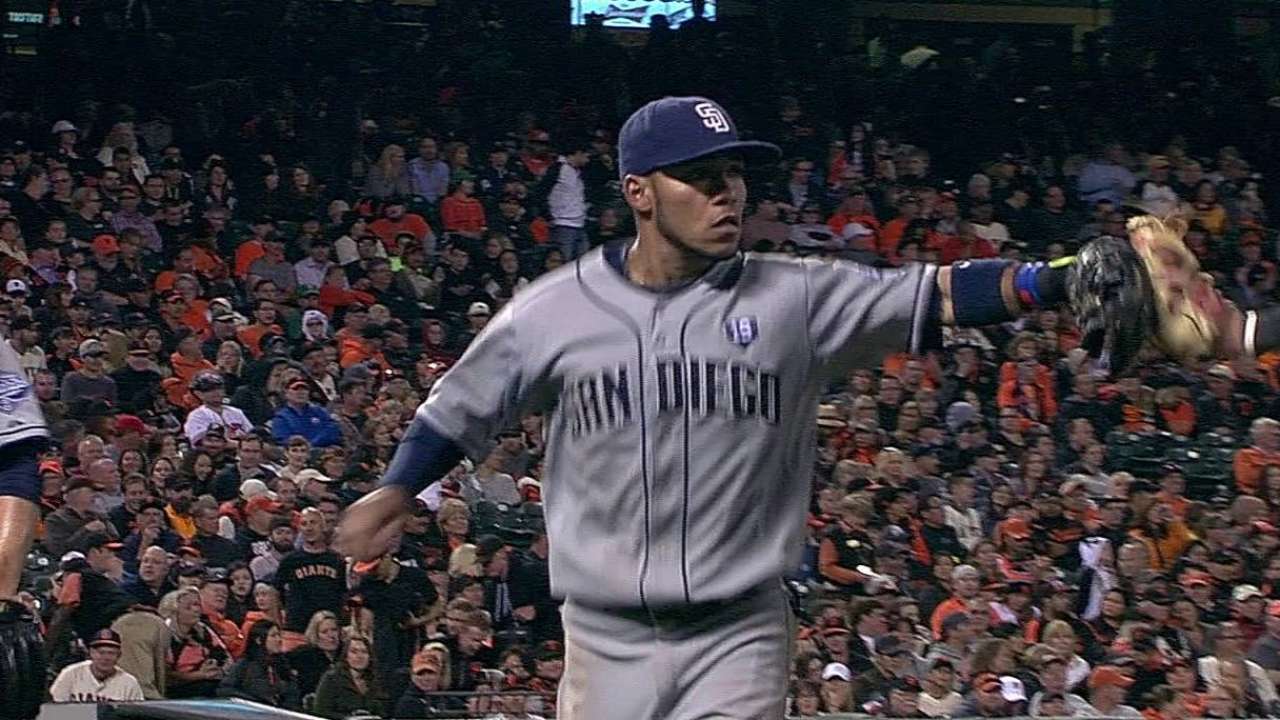 Bill Center, longtime sportswriter for U-T San Diego, is an employee of the Padres.
Eight members of the Padres' organization -- led by Alexi Amarista, Rico Noel and Alex Torres -- remain active as the Latin American Winter League playoffs approach the Caribbean World Series.
Amarista is hitting .222 (8-for-36) for Anzoategui in the Venezuelan League playoffs. He has two doubles and a homer for six RBIs and eight runs scored as the Caribes lead the round-robin portion of the playoffs with a 7-2 record.
Amarista has been playing second while hitting third for Venezuela's regular-season champions. He hit .388 (26-for-67) with two doubles, a triple and a home run for seven RBIs over the final three weeks of the Venezuelan season. He would have led Venezuela in hitting and on-base percentage (.446) had he had enough at-bats to qualify. Amarista drew seven walks and scored 10 runs in his 16 games.
Left-hander Torres and right-hander Leonel Campos are pitching for Zulia in the Venezuelan League playoffs.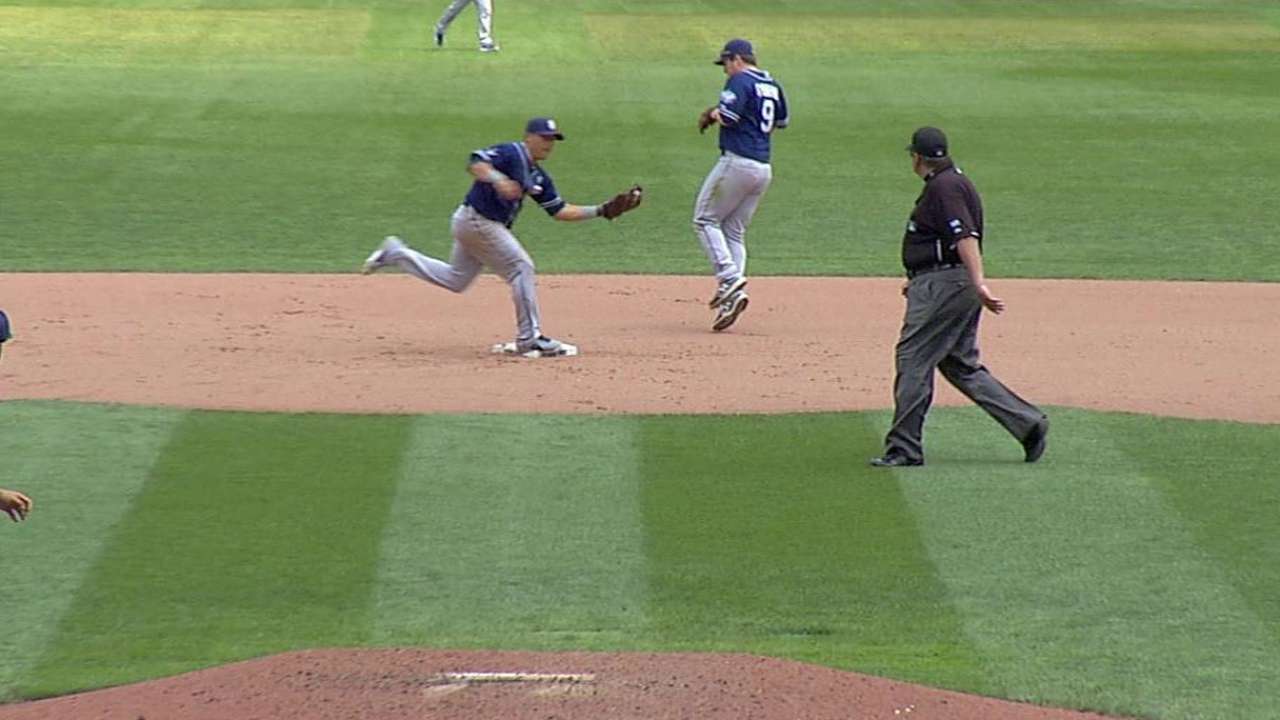 Torres, who was a setup reliever for the Padres last season, is starting in Venezuela. He allowed only two hits over five shutout innings in his first playoff start, although he allowed six walks to go with six strikeouts. Torres was 0-3 with a 4.28 ERA in nine games (six starts) during the regular season.
Reliever Campos is 1-1 with a 1.80 ERA in the playoffs after going 1-1 with two saves and a 0.50 ERA in 18 appearances in the regular season. Right-hander Adys Portillo was 1-1 with a 7.94 ERA in 17 relief appearances for Zulia during the regular season, but has not pitched in the playoffs.
Also in the Venezuelan regular season, starting pitchers Jason Lane and Chris Smith each made 10 starts for Aragua. The left-handed Lane was 2-3 with a 4.13 ERA. Smith was 4-3 with a 3.65 ERA and had 43 strikeouts in 56 2/3 innings.
Third baseman Yangervis Solarte hit .247 (18-for-73) for Aragua with four doubles, a triple and a homer for 11 RBIs. Left fielder Trayvon Robinson hit .297 with four doubles, two homers and seven RBIs in 37 at-bats for Carolinas. Shortstop Jose Rondon hit .234 (11-for-47) for Magallanes.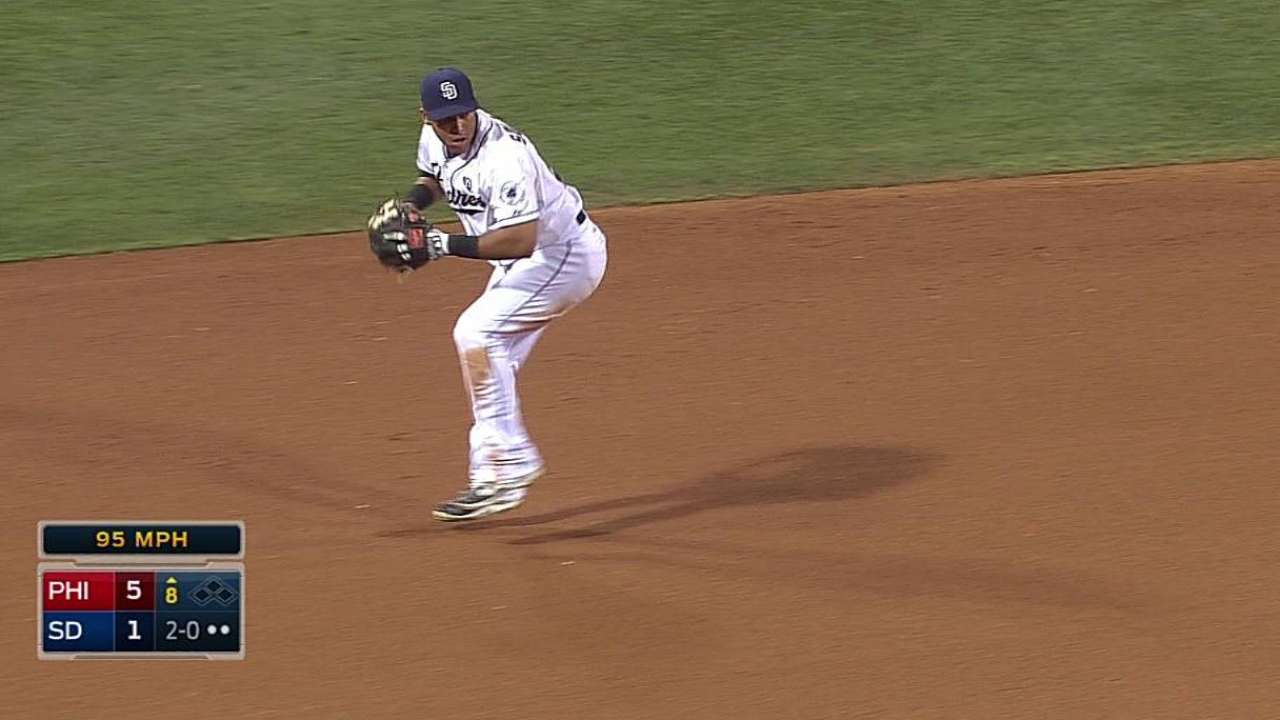 Center fielder Noel is 6-for-31 with two doubles, three RBIs and four steals for Culiacan in the Mexican Pacific League playoffs. Culiacan is 1-1 after two games in the semifinals against Mexicali.
Noel led the MPL in steals while finishing in the top three of two other categories. Noel, who turned 26 on Jan. 11, had 28 steals in 51 games during the regular season to win the stolen base title by an 11-steal margin. He also finished second in the MPL with 36 walks, third in runs scored (44) and 11th in on-base percentage (.367). Noel, the Padres' fifth-round pick in the 2010 First-Year Player Draft, hit .233 (42-for-180) while leading off for Culiacan.
Two players recently acquired by the Padres were also regulars in Mexico.
Catcher Tim Federowicz, who came to the Padres from the Dodgers in the Matt Kemp trade, is hitting .214 in 34 games for Navojoa. He has five homers and 16 RBIs.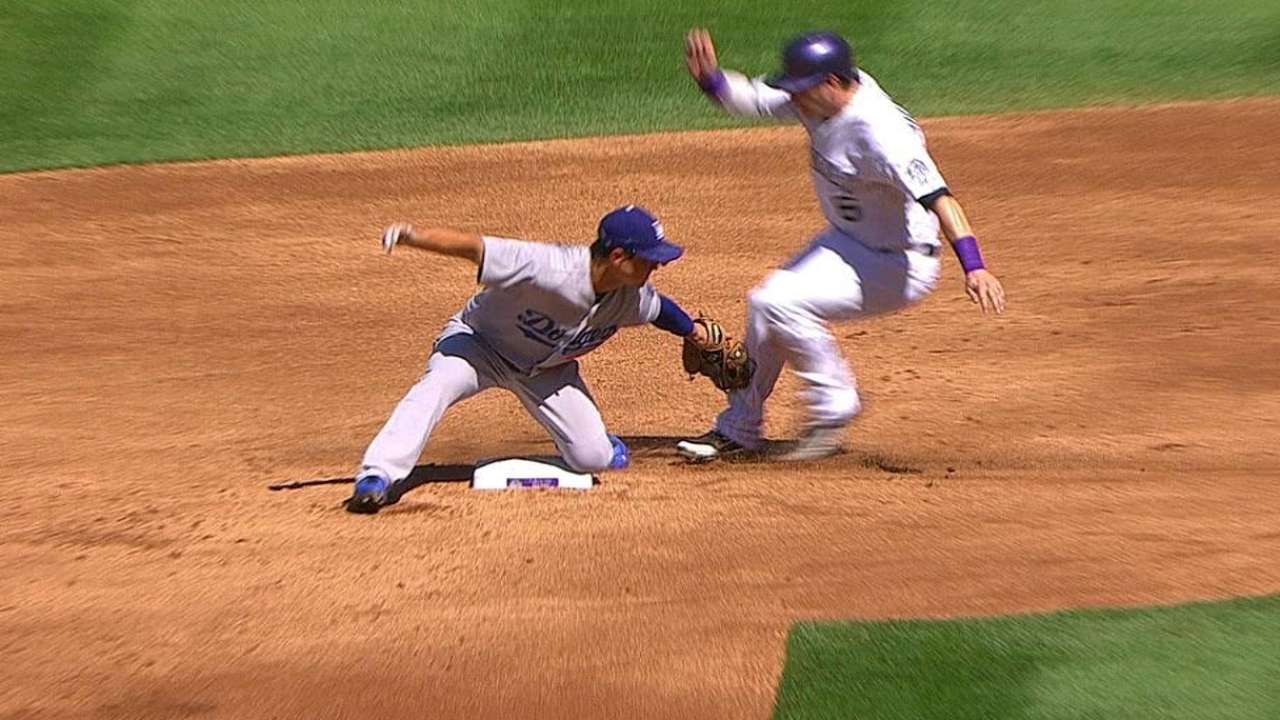 Shortstop Juan Carlos Gamboa, who was acquired by the Padres in the Minor League phase of the Rule 5 Draft at baseball's Winter Meetings, hit .252 to help his hometown Los Mochis Caneros reach the playoffs. He went 55-for-218 in 60 regular-season games with nine doubles and six homers for 38 RBIs and a .343 on-base percentage. He was 2-for-11 in the playoffs as Los Mochis was eliminated in the first round.
Federowicz could be the Padres' backup catcher next season, while Noel and Gamboa are on the Triple-A El Paso roster.
The Padres have four players still playing in the Dominican Winter League playoffs.
Right fielder Rymer Liriano was added to the Este roster for the playoffs after hitting .265 (31-for-117) with two doubles, a triple and four homers for Licey during the regular season. He is 1-for-11 in the playoffs.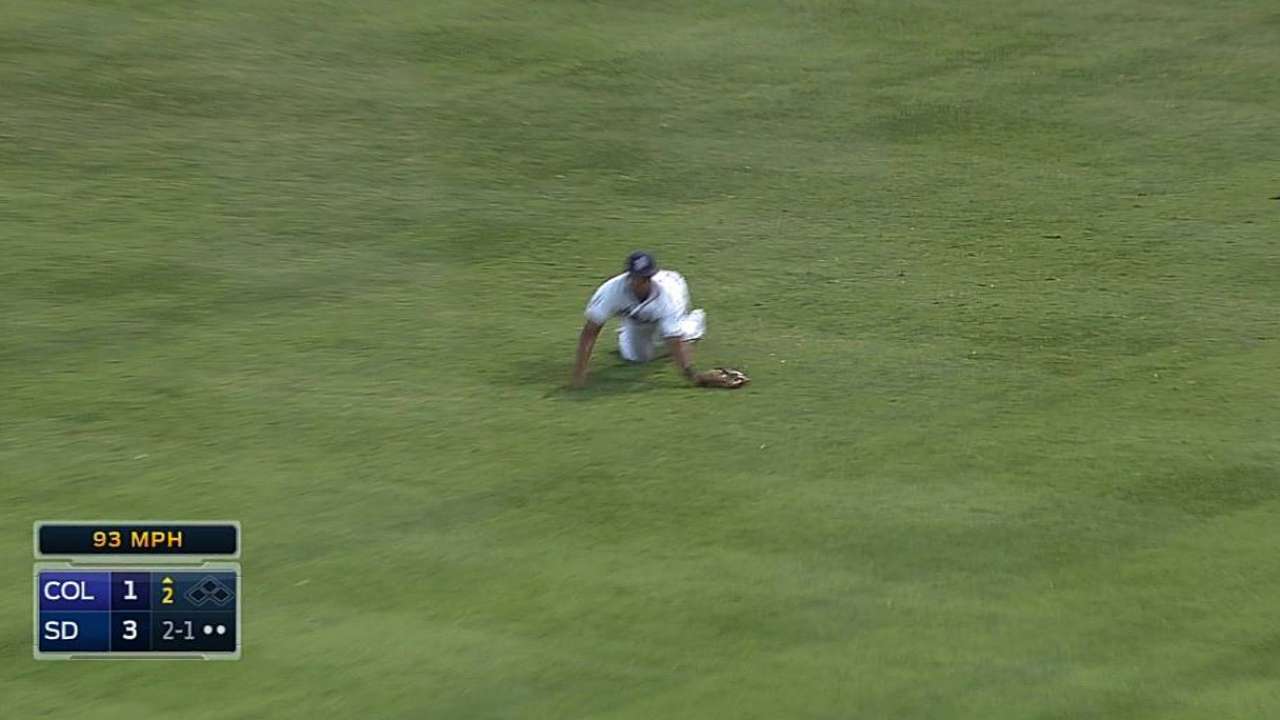 Left-handed reliever Frank Garces has a 0.00 ERA in three playoff appearances after going 0-1 with a 4.26 ERA in 21 regular-season appearances for Este.
Infielder Diego Goris is hitting .182 in the playoffs for Aguilas after going 7-for-31 in 17 regular-season games.
Right-handed reliever Genison Reyes has yet to allow a run in eight regular-season and postseason appearances for Estrellas.
Also in the Dominican Republic, infielder Cory Spangenberg hit .292 (14-for-48) with three triples and a homer with five RBIs in 14 games for Escogido during the regular season. Outfielder Franmil Reyes was 7-for-16 in a late-season cameo for Escogido while right-handed reliever Stephen Kohlscheen was 0-2 with four saves in five attempts with a 3.97 ERA in 13 appearances.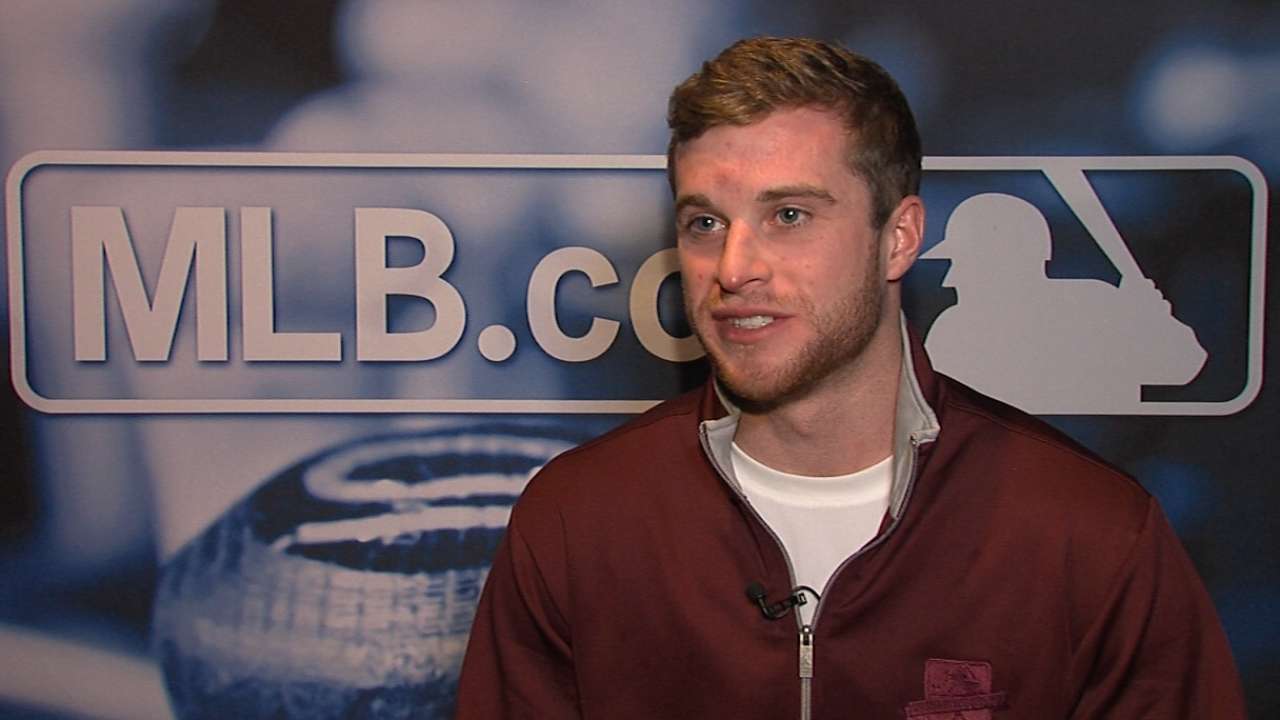 Right-hander Jerry Sullivan had a 1.69 ERA in 14 relief appearances for Cibaenas. The Winter League season ends with the Caribbean World Series Feb. 2-8.