MLB.com Columnist
Bill Ladson
Rizzo raves about Escobar's defensive ability
General manager feels second baseman will bounce back after dealing with injuries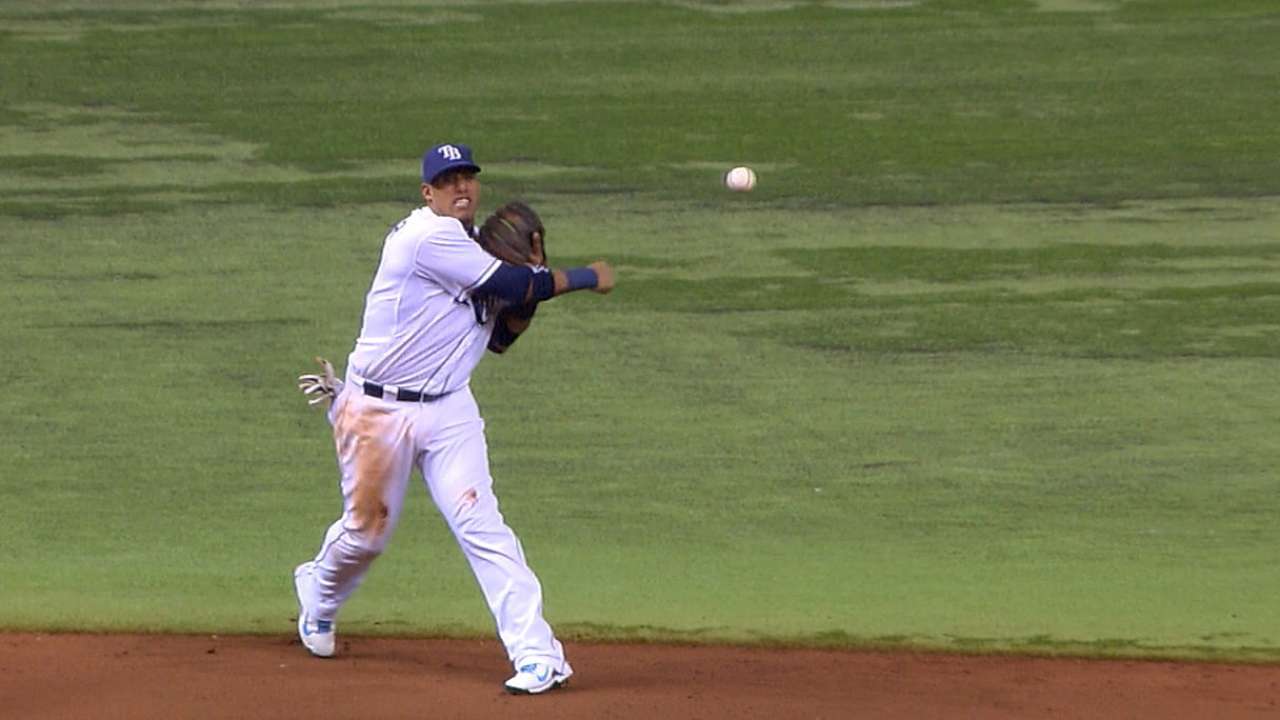 WASHINGTON -- A day after acquiring shortstop Yunel Escobar from the Athletics for reliever Tyler Clippard, general manager Mike Rizzo said that Escobar will be the Nationals' starting second baseman and is insurance at shortstop in case they need to trade Ian Desmond.
Escobar is coming off a season in which he hit .258 with seven home runs, 39 RBIs and 16 errors at shortstop for the Rays. Rizzo said Escobar was a below-average defensive shortstop last year because he was dealing with shoulder and quad injuries. The right shoulder ailment affected his throwing and the quad hampered his range.
The Nats tried to make a deal with the Rays, but Tampa Bay wanted prospects that Washington wasn't willing to give up. The Rays would eventually trade Escobar and Ben Zobrist to the Athletics.
"We feel that getting off the carpet at [Tropicana Field] and playing on natural grass at Nationals Park would be a positive for him defensively," Rizzo said about Escobar. "We have no qualms about his defense. He is an outstanding defensive player that is going to upgrade us offensively."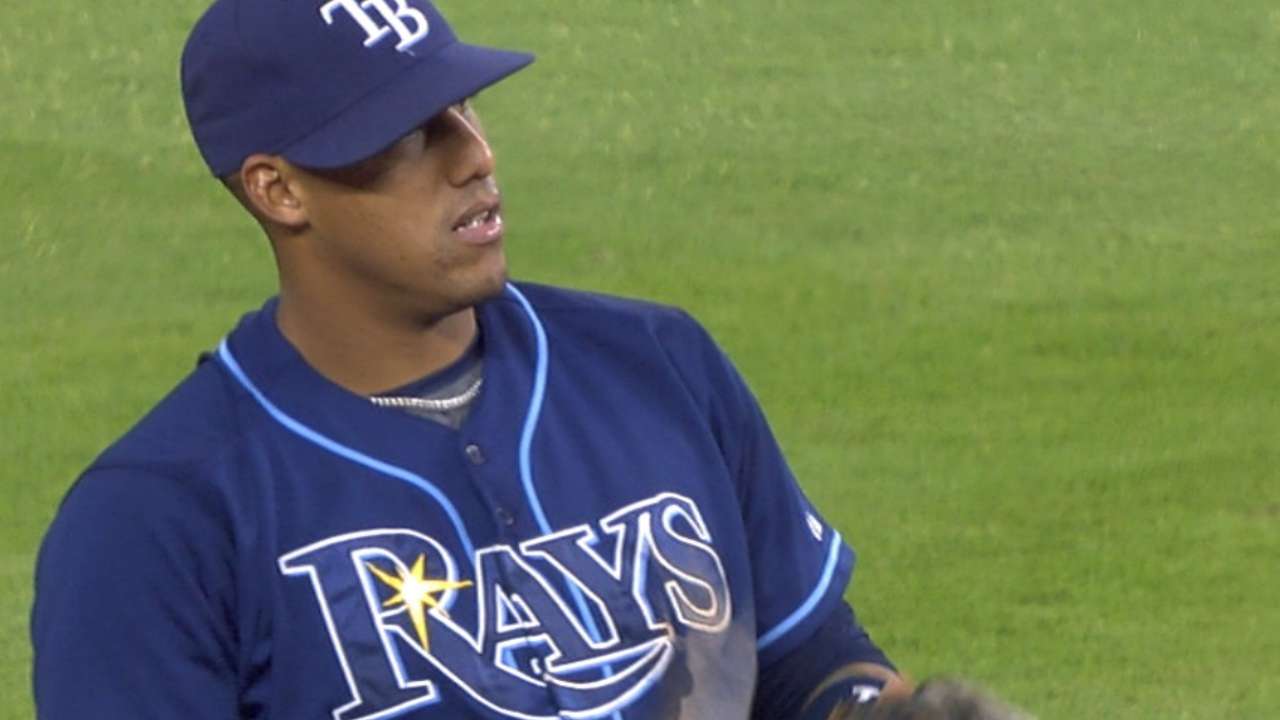 Escobar's best season was with the Braves in 2009. He finished 20th in the National League MVP Award voting after hitting .299 with 14 home runs and 76 RBIs. Escobar also spent 2 1/2 seasons with the Blue Jays.
Rizzo often says he wants players with high character, but Escobar comes with some baggage. On June 14, 2009, then-Braves manager Bobby Cox took Escobar out of a game for uninspired play on the field. Three years later, Escobar was suspended for three games for having an anti-gay slur on his eye black.
Rizzo said he is not concerned about Escobar's past behavior. Rizzo said the players in the Nationals' clubhouse know how to police themselves and Escobar will not have any problems with his new teammates.
"We talked to a lot personnel in Tampa Bay, and he was a good teammate at the time he was there," Rizzo said. "The problems he had are documented. We are not going to be apologists for poor behavior, but that was years ago when he was younger kid. We believe he has matured. He has matured into a good player and he has matured into a much better teammate over the last couple of years. We did a lot of due diligence and homework on his character and makeup.
120 Sports: Escobar to the Nats
"We're satisfied that he will fit in the Nationals' clubhouse. Don't forget, this clubhouse is second to none that I've ever been a part of in my time in baseball. Players police players. We have the leadership core group in there that's not going to let anybody upset the boat. … We feel comfortable and confident we got ourselves a very good Major League player that is very versatile and has had success in his career. We feel we have upgraded immensely in our talent level and in our lineup."
Escobar hasn't played second base since 2007, but former teammate Willie Harris believes Escobar will make a smooth transition.
"The transition from shortstop to second base is super easy," Harris said. "If you can play shortstop in the big leagues, you can play any position on the field. If you are a shortstop, that pretty much means you are the best athlete on the field. You have the best visual of the game, other than the catcher."
Bill Ladson is a reporter for MLB.com and writes an MLBlog, All Nats All the time. He also could be found on Twitter @WashingNats. This story was not subject to the approval of Major League Baseball or its clubs.