MLB.com Columnist
Anthony Castrovince
Stacked Nats didn't stand pat this offseason
Despite being favored to win NL East in 2015, Washington not satisfied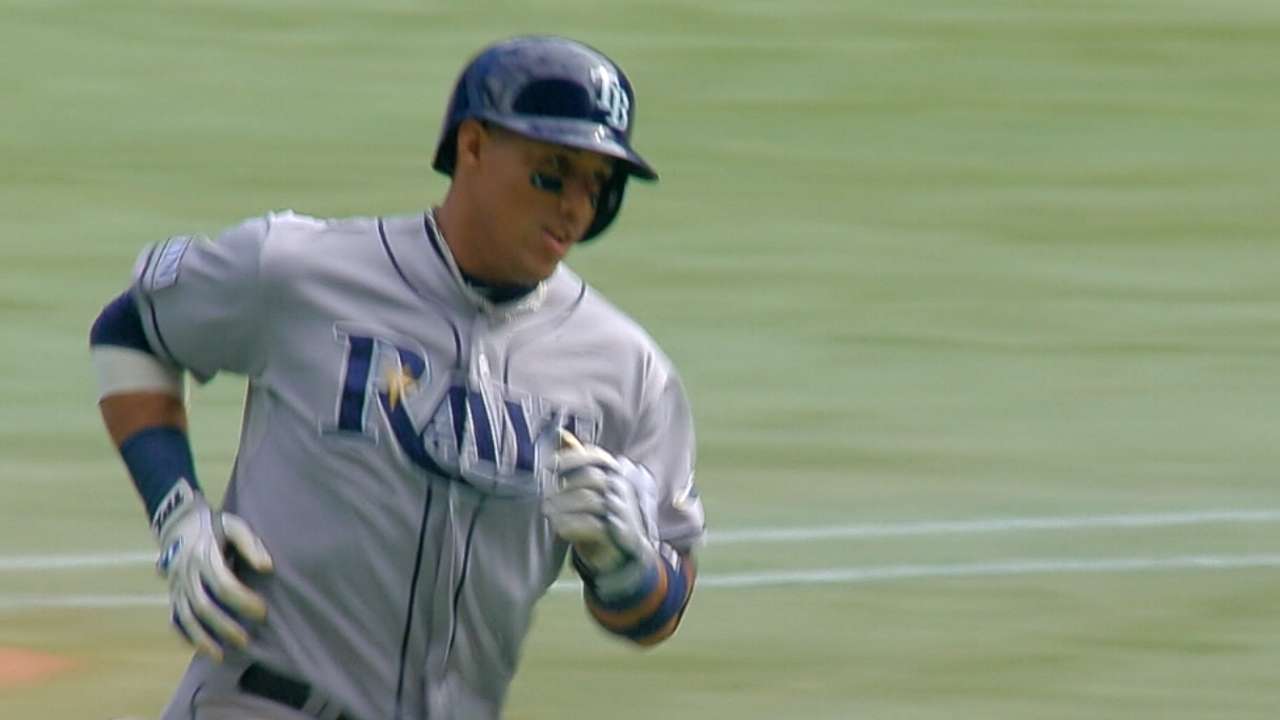 If there's such a thing as consensus on anything in this game, many of us seemed to agree at the outset of this offseason that the Washington Nationals had one of the Majors' more comfortably constructed rosters for 2015. That didn't -- and doesn't -- make them an obvious World Series candidate, of course, because we've seen October foil them before. But it does put them in a solid position to win their division, which is about the most you can ask of a club in this time of competitive parity.
Alas, the comfort was not without its own expiration date, and the list of pending free agents on this club (most prominently Jordan Zimmermann, Doug Fister, Ian Desmond, Denard Span and Tyler Clippard) ensured that the Nationals -- even without a long list of glaring immediate needs -- would be an intriguing team to track as they address both 2015 and beyond. What have arrived, in recent weeks, are the first signs of the organizational approach to those issues, and the Nats are again positioning themselves well.
Wednesday's trade with a regular swapping partner, the Oakland A's, sent Clippard to a setup situation in Oakland, where he was needed and brought Yunel Escobar to a middle-infield situation in Washington that is still very much in flux.
It has been speculated elsewhere already that Escobar can immediately supplant Desmond, making the latter an excellent source of pre-spring trade bait. But the Nationals' best bet is to keep both of them and have Escobar pull an Asdrubal Cabrera and shift to second and know that a stopgap measure is on board should Desmond depart as a free agent at season's end.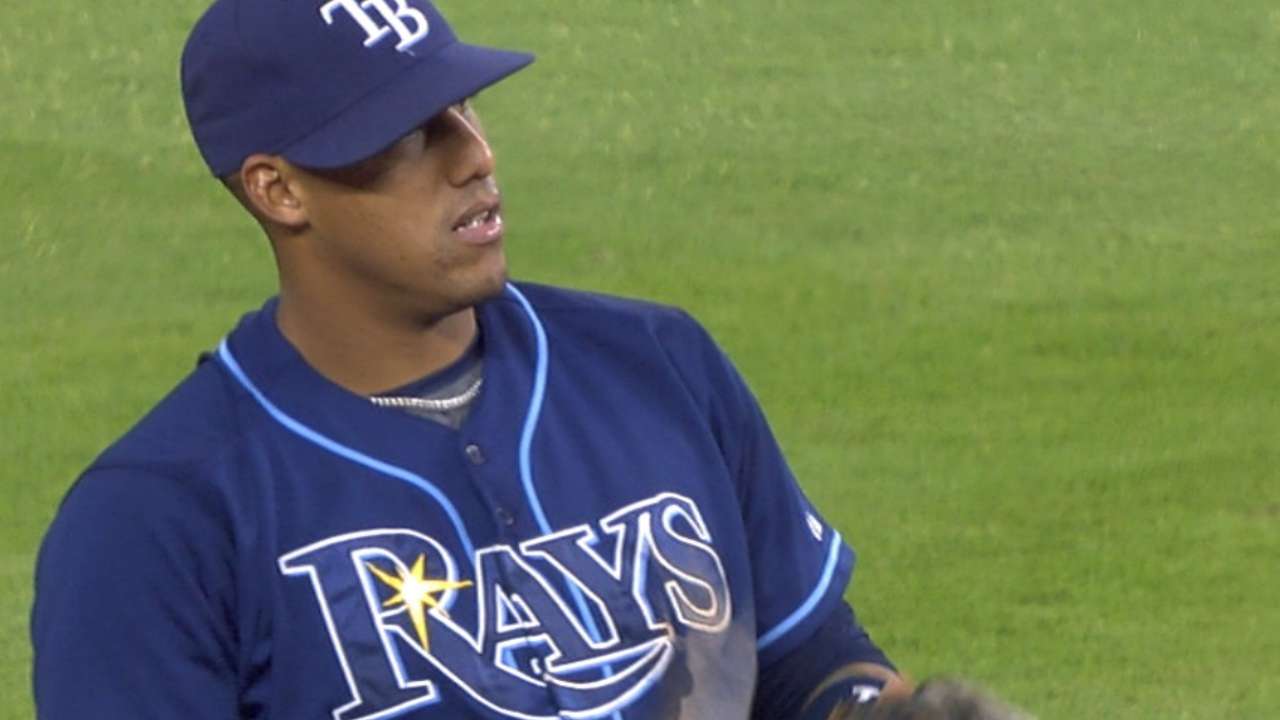 Escobar would only be seen as a stopgap in this scenario, because the Nats' other big move thus far this offseason was that three-way swap with the Rays and Padres in which outfielder Steven Souza and left-hander Travis Ott were sent to Tampa Bay and right-hander Joe Ross and a player to be named (shortstop prospect Trea Turner) were acquired.
Turner's in a really annoying and awkward spot in that he knows he's changing teams, but because of a quirk in the rules he can't do so until the one-year anniversary of his first signed pro contract (June 13). When he does get into Washington's Minor League system, however, he'll instantly be viewed as the long-term heir to Desmond.
Turner, though, won't be Major League-ready in mid-2015, and who knows if he'll be ready anytime in '16 either. He played at the Class A level last year.
In a perfect world, Desmond would forever be a fixture for the Nationals. A Silver Slugger Award winner and strong defender with leadership skills is, after all, pretty hard to come by. But Desmond, understanding how much those qualities are worth in the open market (perhaps as much as $150 million), has been resistant to the Nats' extension overtures.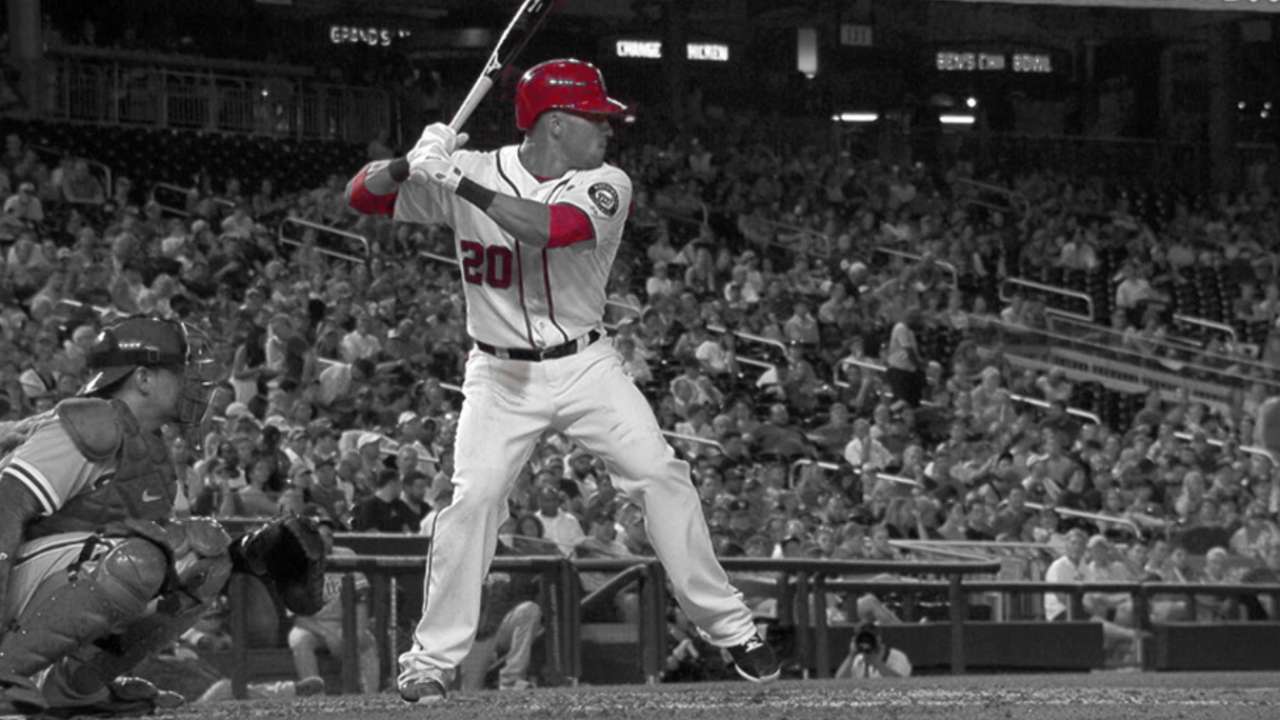 So, should the Nationals trade Desmond now and immediately replace him with Escobar? I'm struggling to understand why that's a worthwhile move for the Nats.
Not that Desmond wouldn't fetch a strong prospect haul, but this is a team built to win a World Series and with a particular emphasis -- because of those roster issues mentioned above -- on 2015.
Escobar is a solid player, but he's no Desmond. Not in clubhouse persona, first of all, but also not in performance. He would be a downgrade from Desmond in every facet of the game -- with his bat, with his glove and with his legs.
On the other hand, Escobar is an upgrade for the Nationals at second base. Put it this way: In five of Escobar's eight Major League seasons, he posted a higher adjusted OPS+ than the 92 mark he posted in 2014. It was a down year for Escobar.
And yet, that 92 mark was still way better than the 74 mark posted by the incumbent second baseman, Danny Espinosa. And Espinosa posted that 74 mark in what was, for him, a bounceback year.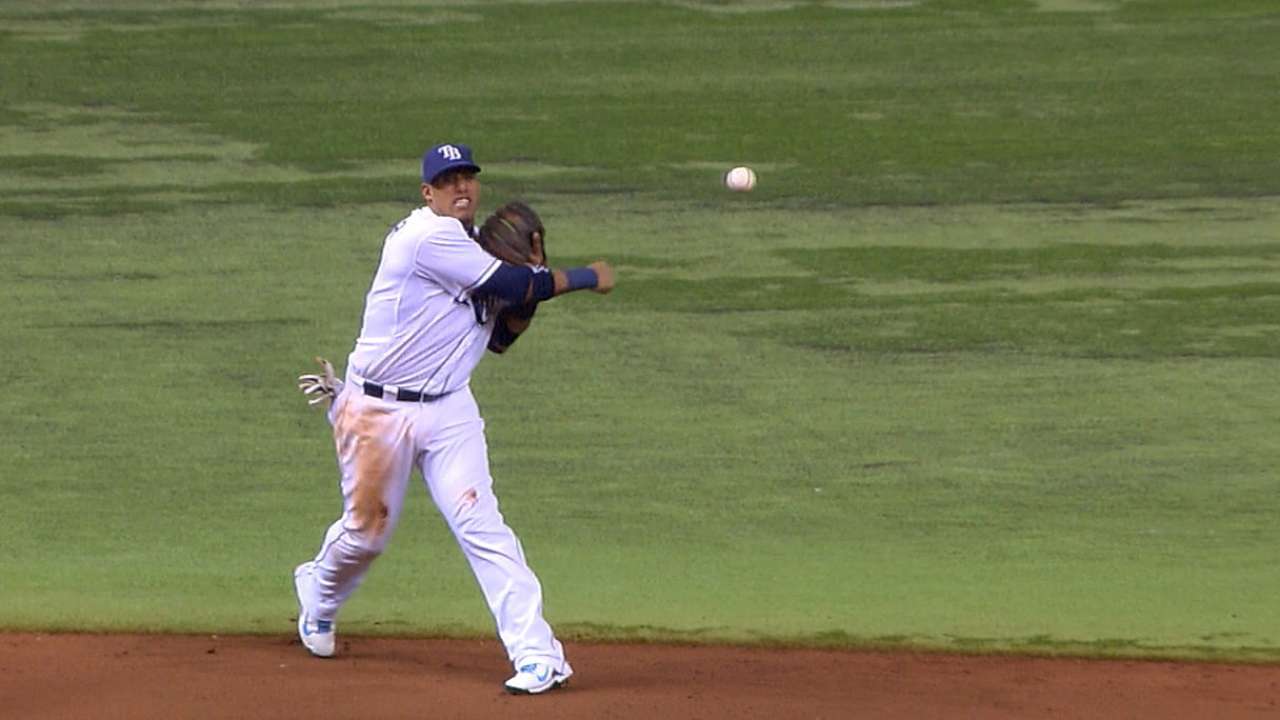 So good on the Nationals for addressing second base in a meaningful way. Howie Kendrick or Ben Zobrist would have been nice options, but in Escobar, they have a solid player under reasonable contractual control ($12 million total) for the next two years, with a $7 million team option for 2017. Though Escobar hasn't played second base since 2007, I'd be less worried about him making a Cabrera-like transition to the new position than I would be about him immediately replacing Desmond on a full-time basis. Again, you can see Escobar as a potential stopgap measure should Desmond leave, or perhaps the Nats will do something else at short a year from now.
The Nationals still have sources of long-term uncertainty, particularly in the rotation, given Zimmermann and Fister's contractual status (and extending either of those guys while knowing Stephen Strasburg and Bryce Harper might be nearing major paydays won't be easy). They Nats will have to piece the bullpen together without Clippard. They'll also go into spring camp knowing Jayson Werth will be behind schedule after right shoulder joint surgery.
It remains to be seen, then, if the Nationals have other meaningful moves up their sleeves -- trades, signings or in-house extensions. But they also have the option of standing pat from this point with a roster still very much built and ready to win.
Anthony Castrovince is a reporter for MLB.com. Read his columns and follow him on Twitter at @Castrovince. This story was not subject to the approval of Major League Baseball or its clubs.