Pentland up for task of turning around Yanks' offense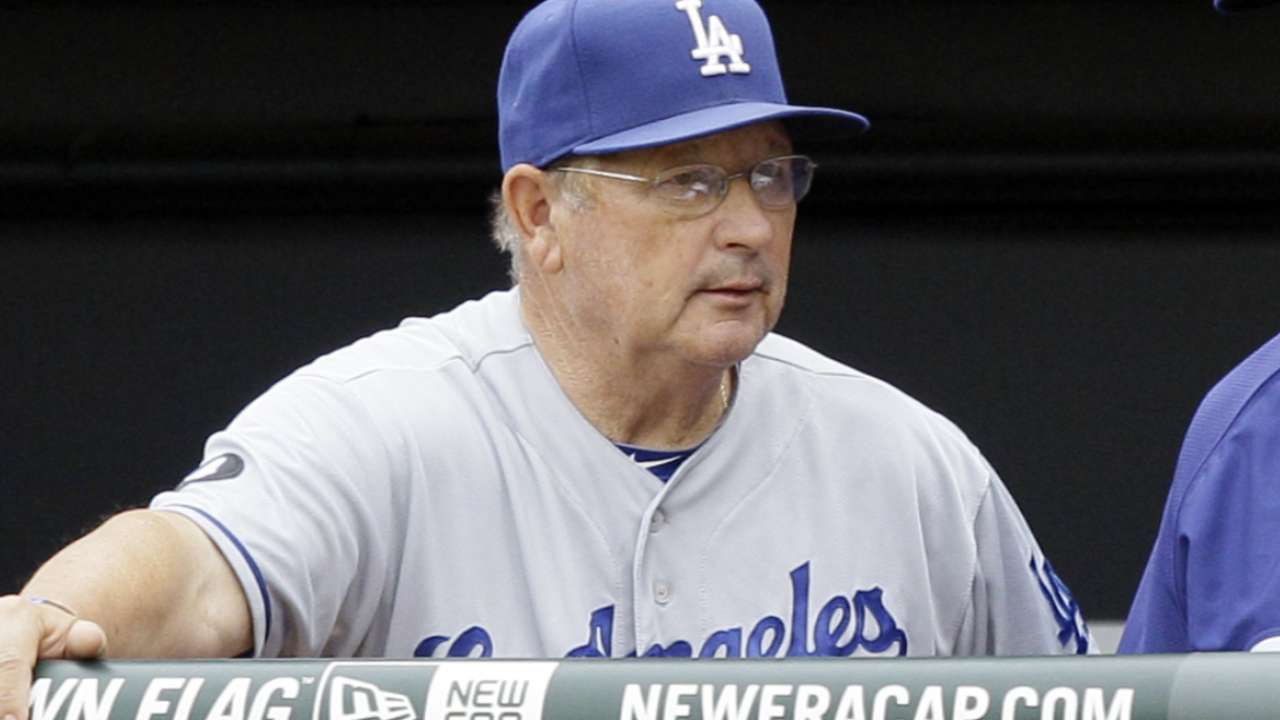 NEW YORK -- As Jeff Pentland familiarizes himself with the Yankees' roster, the newly-hired hitting coach is looking forward to gaining the trust of those players and imparting the knowledge that he has accumulated over more than four decades in the game.
Pentland, 68, plans to begin speaking to the Yankees' hitters over the next few weeks, laying a foundation for work to be done in the spring and during the season. He is being challenged to turn around an offense that produced just 633 runs last season, ranking 13th among the 15 American League clubs.
"Once you start this gig, it never stops," Pentland said Thursday. "It goes all the way to the end of the season, and the hitting coach's job is never done. You just prepare and you're not always copacetic with every player, but the only thing that matters is to be able to communicate and be there and help them through the tough spots, which there are plenty in this game."
Having worked last season as the Marlins' organizational hitting coordinator, Pentland has previously served as a hitting coach with the Marlins (1996), Cubs (1997-2002), Royals (2003-05), Mariners (2006-08) and Dodgers (2008-11). General manager Brian Cashman said that Pentland came highly recommended and that "everything came out roses" in the interview process.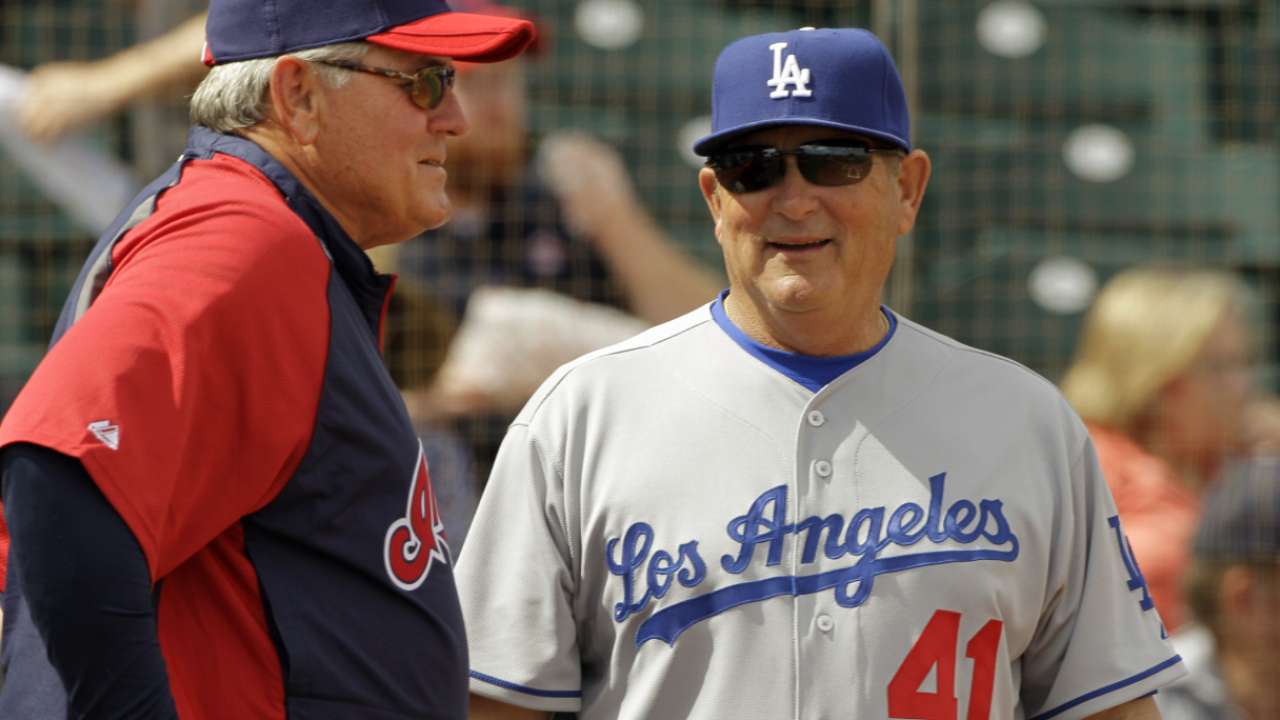 Among Pentland's former pupils is Carlos Beltran; they worked together in Kansas City. Beltran batted .233 with 15 home runs and 49 RBIs in an injury-marred first season with the Yanks, and Pentland believes Beltran will offer more production in 2015.
"I had Carlos when he was obviously a little younger, but him and I had a great rapport, and I'm sure that will continue," Pentland said. "He was a tremendous athlete. Obviously he's not 25 anymore, but there's plenty left in him. His experience and his knowledge of hitting [are helpful], and he's been in New York before. We've just got to keep him healthy."
Pentland has similar hopes for Mark Teixeira, who batted just .216 last season and has seen his numbers sag due to injuries and aggressive defensive shifting. Pentland said that if any changes were to be made with players' swings, it would be done during Spring Training.
"The shift becomes almost a mental block sometimes," Pentland said. "It's not only the Yankees, it's a lot of teams that are going through that situation. You can't completely change players, but we certainly could talk about it and work on it and make them understand. Sometimes you've got to think more in the middle of the diamond rather than focus on so much pull. But obviously that's something between me and the player."
The Yankees are unsure of what to expect from Alex Rodriguez, and they have been cautious about counting on him as a third baseman or a designated hitter, but Pentland is looking for production from Rodriguez as he returns from his season-long suspension.
"I saw him in his first professional games and in the instructional league," Pentland said. "He's been a tremendous talent over the years. I'm looking forward to being around him and being with him. Him and I have talked over the years, just 'Hi' and 'Hello' kind of conversations, but I have a great deal of respect for his career and what he's done. I have a great deal of respect for him. I hope he has a successful season, and I'll be there for him."
Pentland will have the help of Alan Cockrell, who was named as the club's assistant hitting coach last week. Several candidates interviewed by the Yanks opined that the hitting coach position has grown too large for one man to handle, a stance that Pentland agreed with.
"The technical ability of video and TVs and statistics, it's just become overwhelming," Pentland said. "As hitting coaches, we have to weed out information to give the hitters a simple approach. When you're sitting in there against 95 [mph], your brain can't do a whole lot. It has to be focused on the ball."
Bryan Hoch is a reporter for MLB.com. Follow him on Twitter @bryanhoch and read his MLBlog, Bombers Beat. This story was not subject to the approval of Major League Baseball or its clubs.