Mattingly addresses center-field battle, roster reshaping
Skipper expects Ethier to be with LA, compete for job; Pederson won't be up for bench role
LOS ANGELES -- Dodgers manager Don Mattingly said rookie Joc Pederson won't be handed the center field job and that he "absolutely" expects veteran Andre Ethier to be with the club in Spring Training competing for playing time.
Mattingly was in town Wednesday for the Player Development Camp, and his comments could shed light on why new management's dramatic roster makeover hasn't included trading away Ethier, who this winter said he wants to start in 2015, even if it means on another team.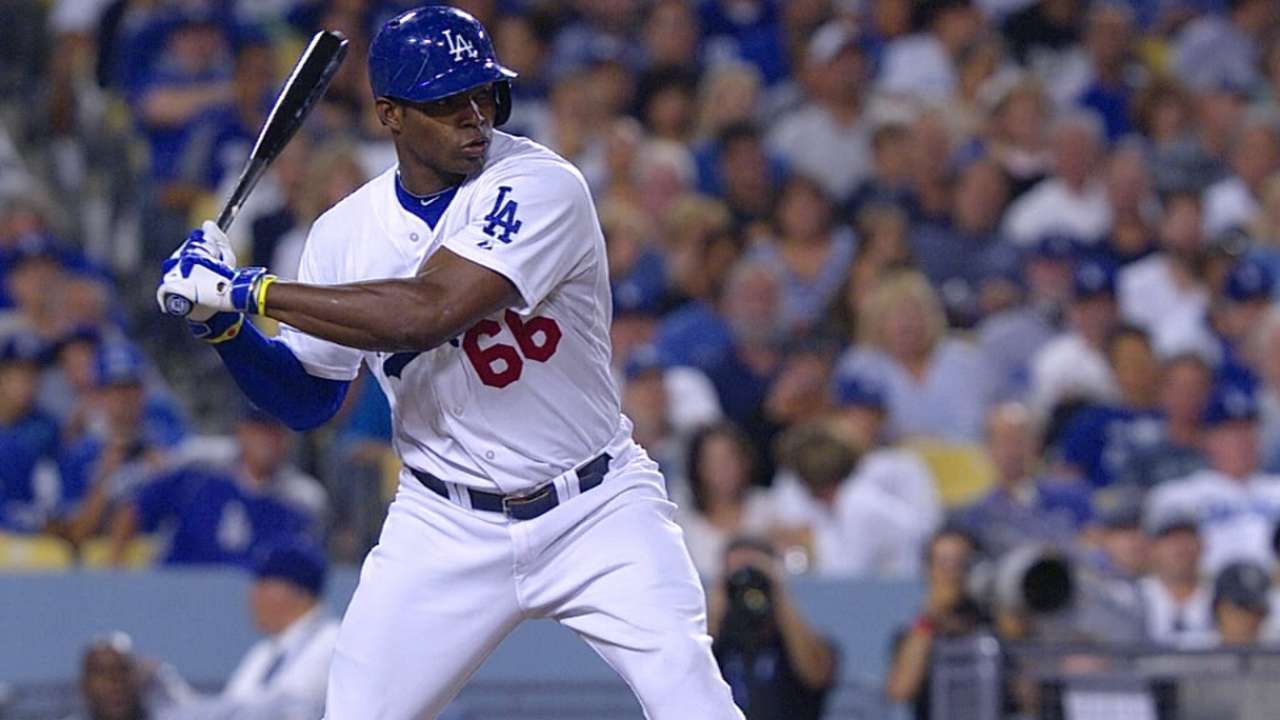 Mattingly didn't rule out Ethier working his way back into the mix even after losing his starting job in 2014, when he hit .249 with only four home runs.
"Put up numbers, you play. Simple," said Mattingly. "If you win the job, you're playing."
The Dodgers shopped Ethier before and after trading away Matt Kemp, but apparently now see him as insurance to team with right-handed-hitting Chris Heisey in center if Pederson isn't ready to be the left-handed-hitting platoon there. In any trade of Ethier, the Dodgers would likely be eating the majority of the $56 million remaining on his contract through 2017.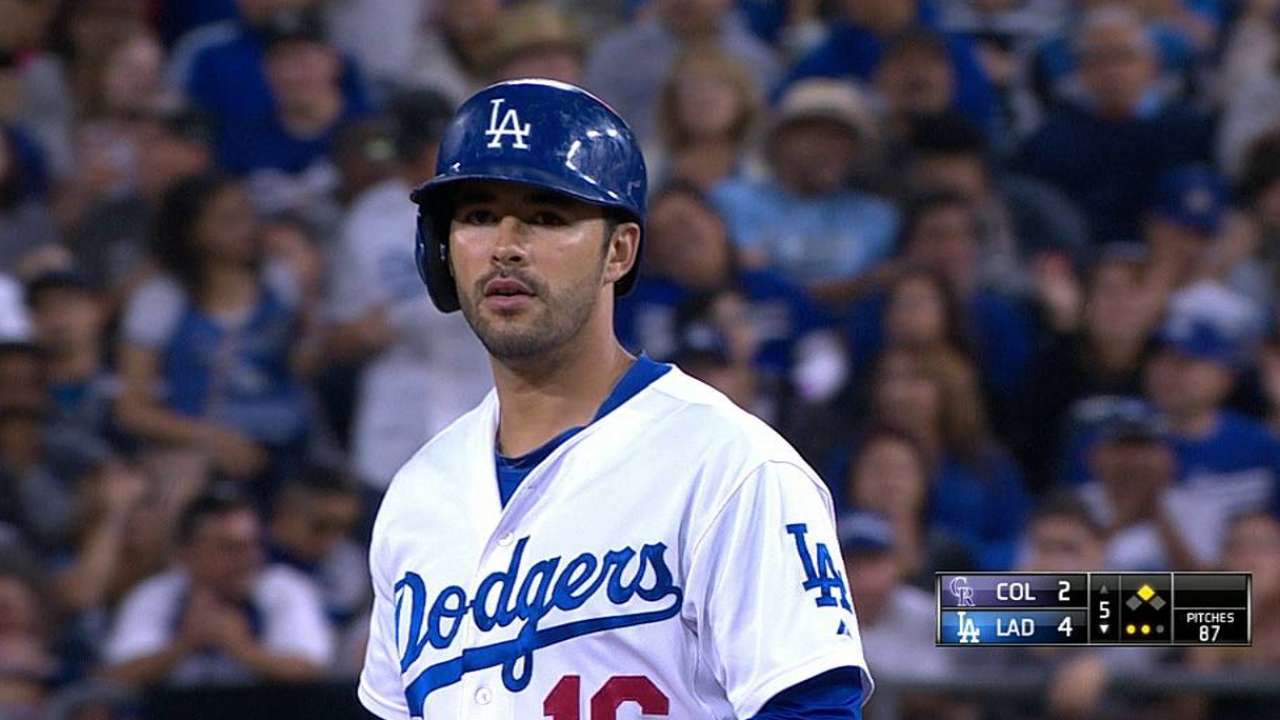 Mattingly said Pederson would have "an opportunity to compete, but I don't think we should hand anything over."
Pederson is coming off a stunning 30/30 season at Triple-A and has natural center field skills, but a .143 average and 11 strikeouts in 28 at-bats during a September callup fueled concerns whether he can be relied upon in April for a team with the highest expectations.
"If he's playing in L.A., he'll be playing a lot," Mattingly said, indicating that Pederson won't be considered for a bench role.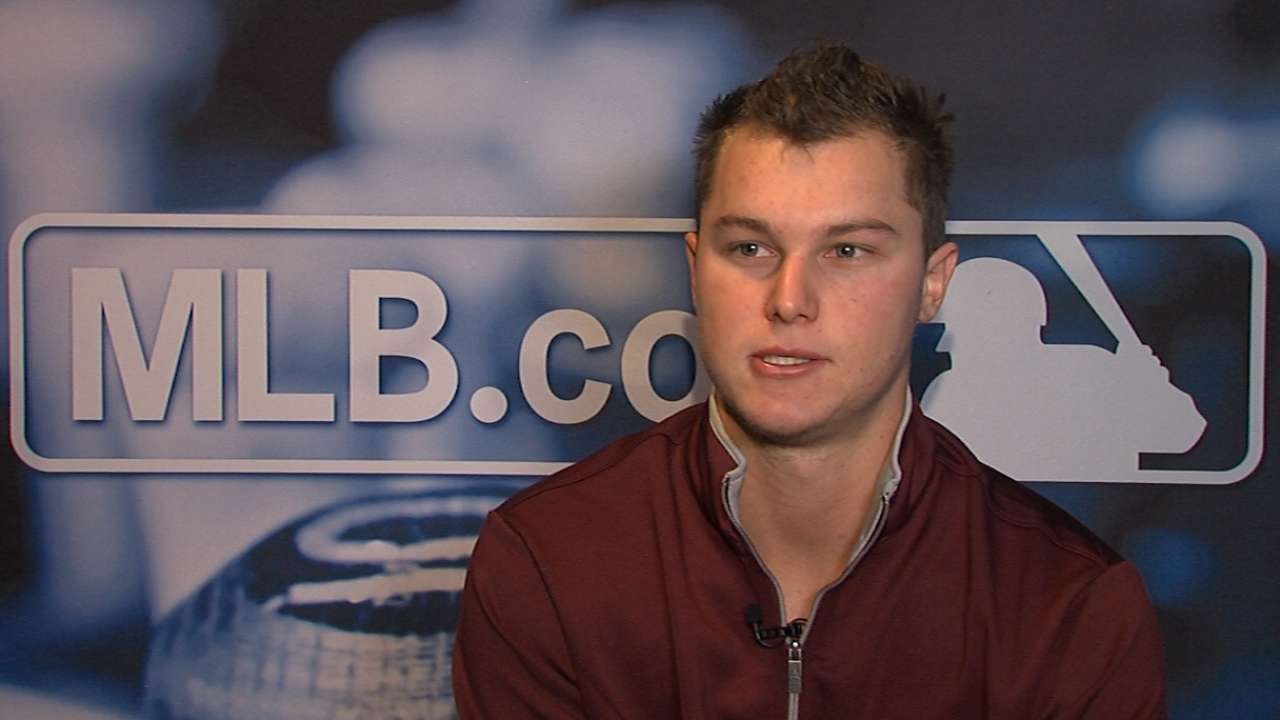 Addressing a wide range of topics, Mattingly repeated earlier comments that he was kept in the loop during the rapid reshaping of the roster by executives Andrew Friedman, Farhan Zaidi and Josh Byrnes, and he believes "the pieces fit together better as a baseball team" than last year's Dodgers, which Friedman earlier described as a collection of talent, but not a highly functioning club.
Are the Dodgers a better team now than last year's 94-win division winner?
"We'll see," said Mattingly, who conceded there were challenges handling the personalities last year.
While acknowledging the club will miss the bats of Kemp and Hanley Ramirez, Mattingly said with consistently improved defense up the middle, "you hope you don't need to score as many runs. I feel we'll be able to score runs. I can't say I'm worried about the offense."
He sounded pleased with the moves made to fortify the bullpen, which include trades for right-handed relievers Joel Peralta, Chris Hatcher and Juan Nicasio. They are expected to help form a more reliable bridge to closer Kenley Jansen than did retread closers Brian Wilson and Chris Perez.
Mattingly repeated that he hadn't decided on a batting order and was open to any analytics the front office provides, because "I want to be a great manager," quoting John Wooden about not wanting things his way, but the best way.
He said he wasn't sure how catching duties would be split between Yasmani Grandal and A.J. Ellis, but was reassured by Ellis that last year's starter "just wants to win." Mattingly said he would prefer not to have Ellis be a designated catcher for his buddy Clayton Kershaw.
"We'll work it out," Mattingly said.
Ken Gurnick is a reporter for MLB.com. This story was not subject to the approval of Major League Baseball or its clubs.