Several prospects among Mets' 17 non-roster invitees
Former top picks Nimmo, Cecchini will be at big league camp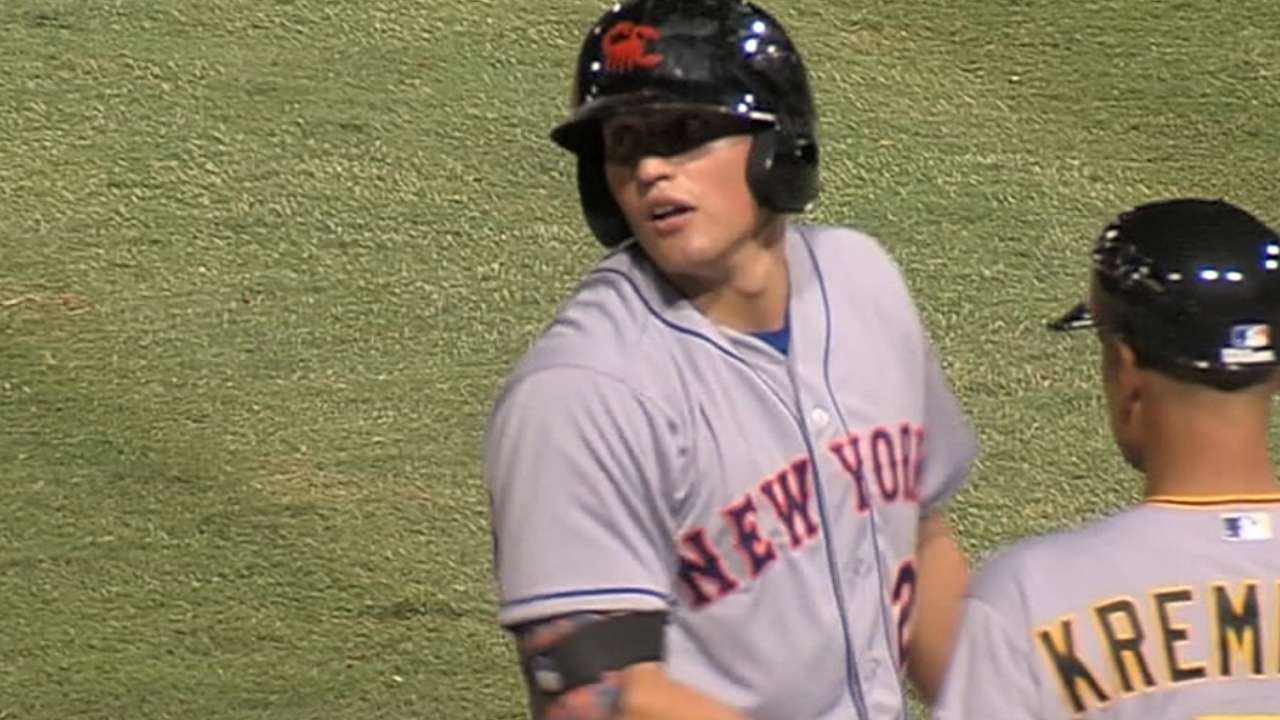 NEW YORK -- Former first-round Draft picks Brandon Nimmo and Gavin Cecchini are among 17 non-roster players the Mets have invited to big league Spring Training, the team announced Wednesday.
Nimmo, the Mets' third-ranked prospect by MLB.com, and Cecchini, their 10th-ranked prospect, will join second-ranked Kevin Plawecki and 19th-ranked Matt Reynolds in camp. Because top-ranked Noah Syndergaard is already on the Mets' 40-man roster, he did not need an official invite. Nor did sixth-ranked Rafael Montero, eighth-ranked Dilson Herrera or ninth-ranked Steven Matz; in all, the Mets will have seven of their top 10 prospects -- and 11 of their top 20 -- in big league camp.
Nimmo, 21, enjoyed a breakout season in 2014, hitting .278 over two levels with 10 home runs. The Mets' first-round pick in the 2011 First-Year Player Draft, Nimmo should start this year back at Double-A Binghamton, but he could reach Triple-A Las Vegas by the end of it.
Cecchini, the Mets' top pick a year later, also climbed as high as Binghamton in 2014, but he hit just .247 with a .707 OPS over three levels. The 21-year-old hit eight homers and stole 10 bases.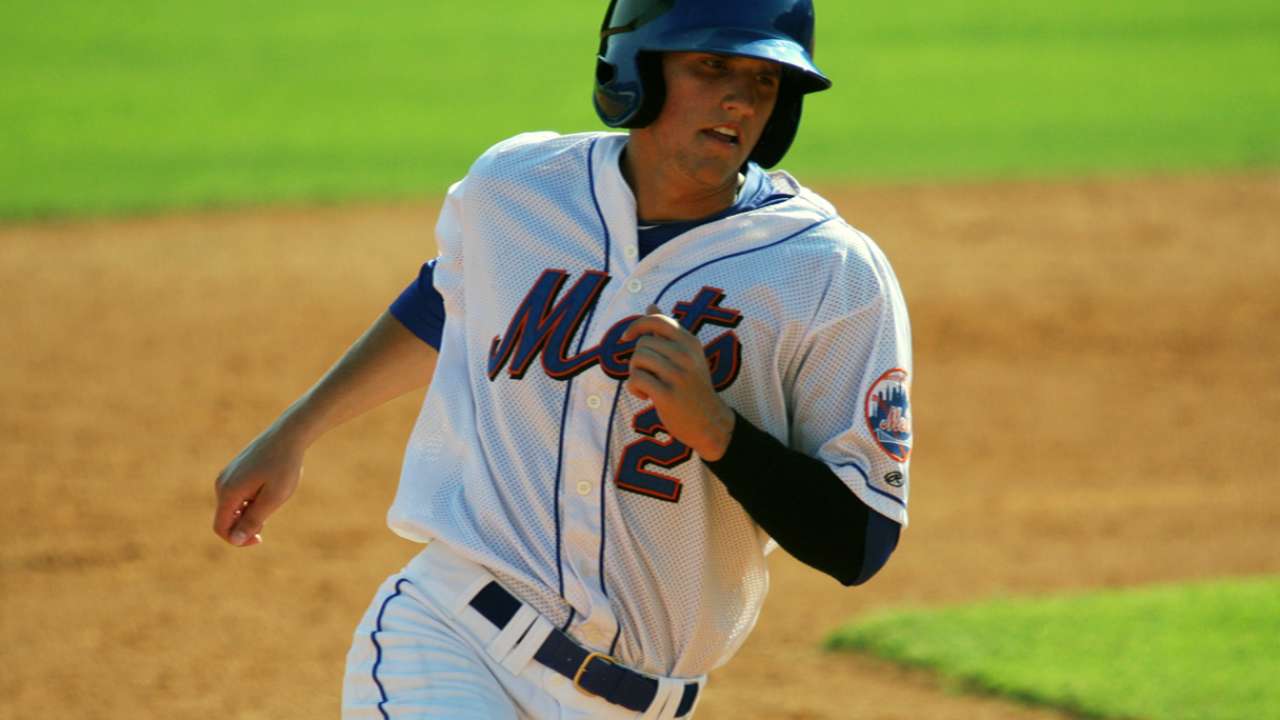 Plawecki, 23, reached the cusp of the Majors by hitting .309 with 11 homers over two levels. He ended up at Las Vegas, where he should begin this season, with Travis d'Arnaud entrenched at catcher on the big league club.
Reynolds, 24, could push starting shortstop Wilmer Flores with a strong showing in Port St. Lucie, Fla. He hit .343 during a breakout season split between Binghamton and Vegas, with 21 doubles, seven triples, six home runs and 20 stolen bases.
Despite their successes, none of those four players are likely to break camp with the team. The Mets also invited right-handed pitchers Matt Bowman, Chase Bradford, Buddy Carlyle, Tyler Pill, Cody Satterwhite, Zack Thornton and Jon Velasquez; left-hander Scott Rice; catchers Xorge Carrillo and Johnny Monell; infielders Brandon Allen and Danny Muno; and outfielder Alex Castellanos to camp. Bradford, Carlyle, Thornton and Rice in particular should find themselves in the thick of the Mets' bullpen competition come March.
Anthony DiComo is a reporter for MLB.com. Follow him on Twitter @AnthonyDicomo. This story was not subject to the approval of Major League Baseball or its clubs.