MLB.com Columnist
Bernie Pleskoff
On the Cusp: Boston Red Sox
Owens, Swihart among top prospects who could impact big league club in 2015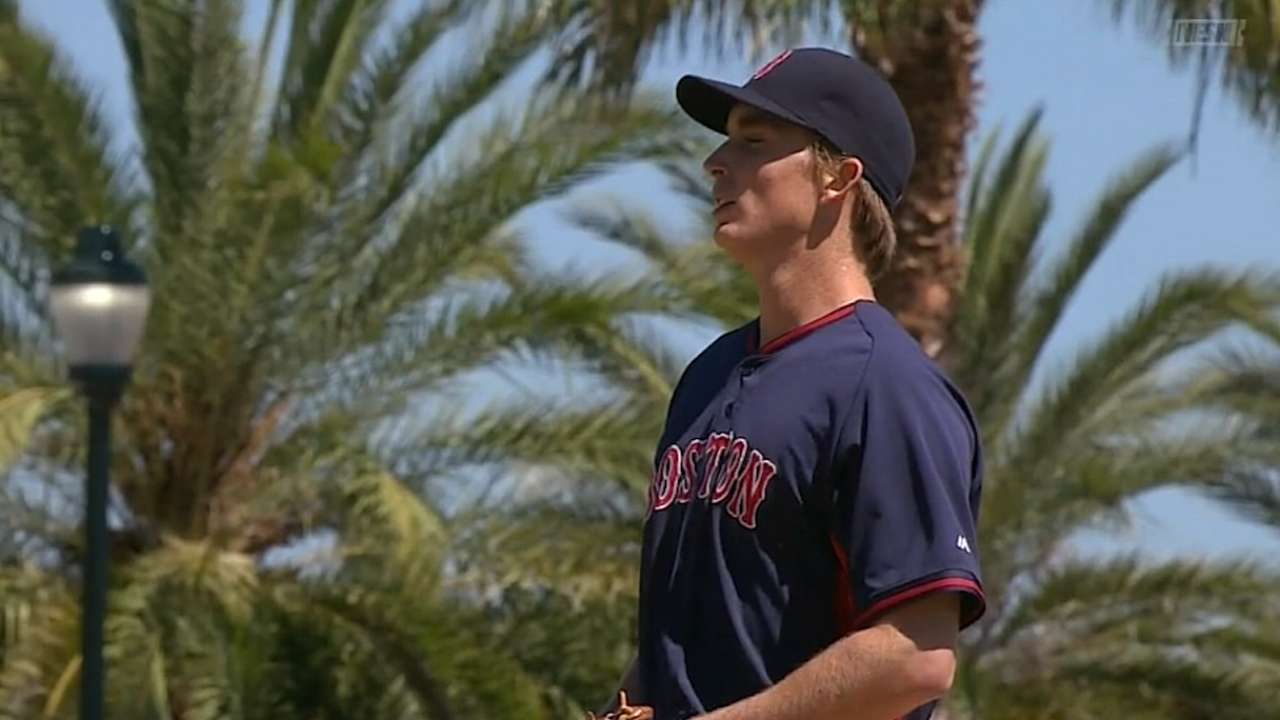 In this series, Bernie Pleskoff takes a team-by-team look at which top prospects are poised to make a contribution at the big league level in 2015.
It is more than likely clubs are calling the Red Sox constantly to try to pry their Major League ready prospects from the organization. The Red Sox are loaded with talented position players and pitchers that could help Boston add some veterans to their roster.
Here are the Red Sox prospects I think have a chance to make an impact in Boston in 2015, listed by their rankings in the Red Sox Top 20 Prospects list.
Henry Owens | LHP | 6-foot-6, 205 pounds | No. 1
Owens is clearly the type of pitcher other teams may covet in any deal with the Red Sox. Tall and thin, he sports a fastball that tops out in the low-90s. He has a very effective swing-and-miss changeup that he can partner with the sinking fastball to change the balance of hitters. His third best pitch is a curveball that can become loopy at times. He has improved his command and control, but those are still areas for development. Owens could stand to add more strength to his wiry frame.
Blake Swihart | C | 6-foot-1, 175 pounds | No. 2
The switch-hitting catcher may find himself in Boston at some point during the season. A former first-round pick, he has an excellent .284 Minor League batting average in parts of four seasons. Recognizing pitches well, Swihart makes solid line drive contact. Swihart increased his home run output to 13 last season. He's shown improving mechanics, solid catch and throw skills and a good feel for the game.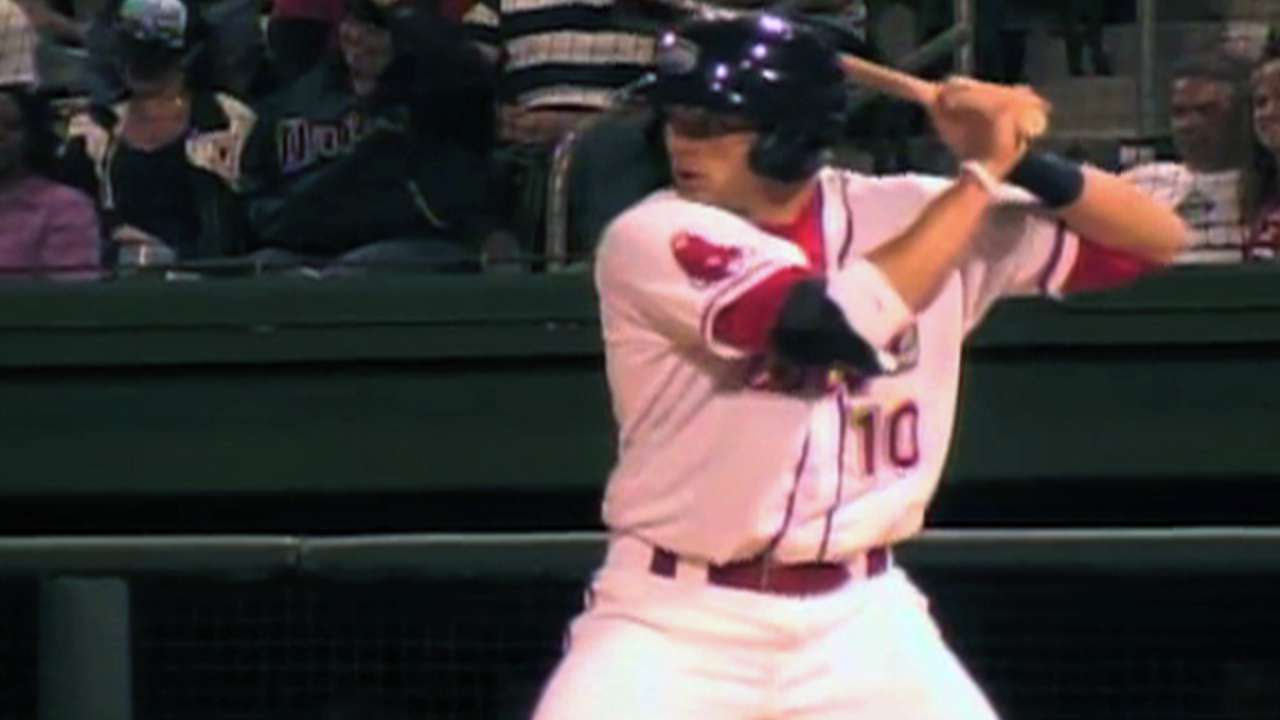 Garrin Cecchini | 3B | 6-foot-3, 220 pounds | No. 3
Cecchini got his first taste in the big leagues last season. He hit .258 with a home run in 36 plate appearances for Boston. A pure hitter, his approach is advanced with good pitch recognition and fine knowledge of the strike zone. His power will emerge, and he has to continue to concentrate on using his barrel of the bat techniques to hit the gaps. The strikeouts mount as his swing gets more aggressive. He flashes the speed needed to steal bases. Cecchini has average defensive ability, enough to stick at third.
Anthony Ranaudo | RHP | 6-foot-7, 230 pounds | No. 4
Ranaudo is the right-handed twin tower to Owens, but he throws harder. Still considered a rookie, he threw 39 1/3 innings in seven starts for Boston last year. He had a modicum of success as his walk rate was high and he yielded 10 home runs. But upside remains, as he pitched effectively in parts of four Minor League seasons, fashioning a 14-win season at Pawtucket. Pitching from a high arm angle and working down hill, his fastball, curveball and changeup are all effective.
Eduardo Rodriguez | LHP | 6-foot-2, 200 pounds | No. 7
Not unlike Owens, Rodriguez is a solid left-handed starter with plenty of upside. He came to the Red Sox from the Orioles, where he was a highly-regarded pitching prospect in their system as well. Improving with age and maturity, Rodriguez has already thrown 486 1/3 Minor League innings at the young age of 21. He throws a mid-90s fastball, a slider and a very effective changeup. I really like his mature makeup and his ability to make hitters chase his stuff. He keeps getting better.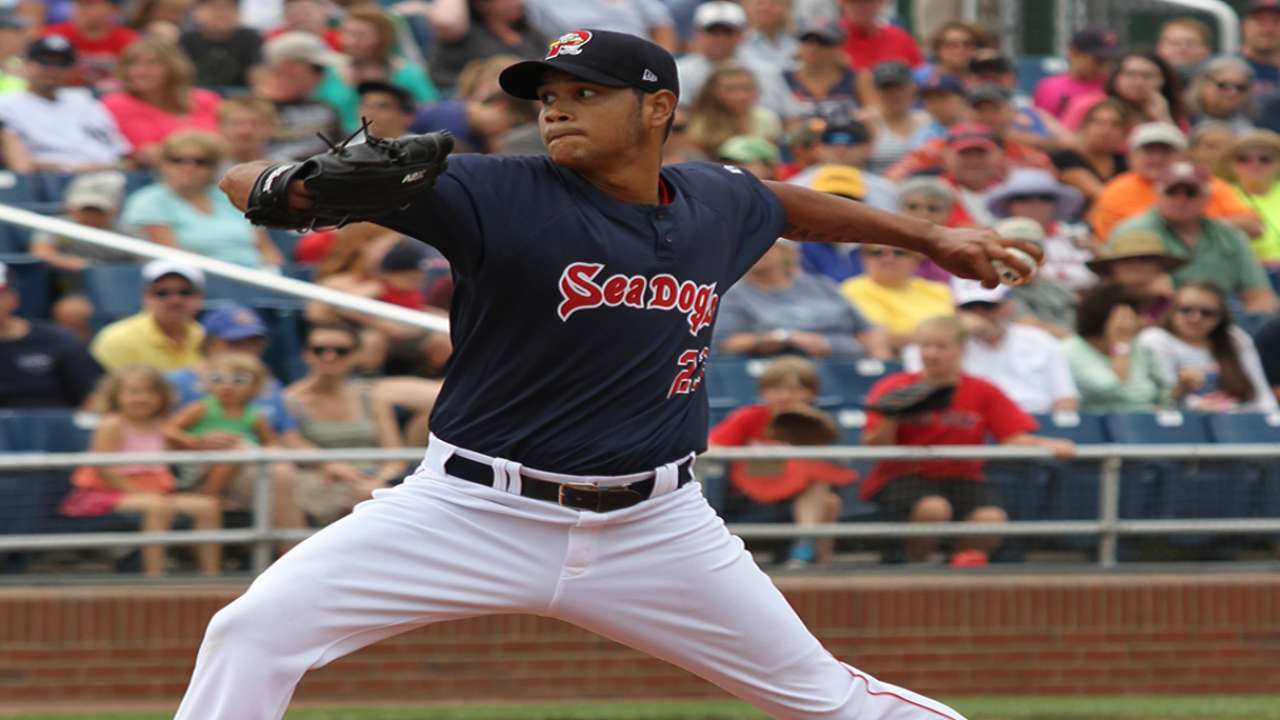 Edwin Escobar | LHP | 6-foot-1, 185 pounds | No. 8
Yet another lefty in the Red Sox deep inventory of quality pitching prospects, Escobar came to the club in the 2013 Jake Peavy trade with the Giants. Escobar has a sinking fastball that he can throw from 90 mph up to 94 with little effort. He also throws a changeup and slider that are both plus pitches. His repertoire and ability to throw strikes make him a candidate for the rotation or as a reliever in the 'pen. His cross body deceptive delivery makes it difficult for hitters to pick up his pitches.
Matt Barnes | RHP | 6-foot-4, 205 pounds | No. 11
Barnes has the ability to get sink on his mid-90's fastball and induce ground balls. He uses the entire plate and changes the eye level of the hitter very well. There are times he gets a bit too aggressive and finds a bit too much of the plate. At those moments he gets hit hard. However, he is big and strong and can overcome adversity. He pitched in five games for the Red Sox out of the bullpen last year.
Others possibilities: INF Sean Coyle, 1B Travis Shaw, OF Bryce Brentz
Bernie Pleskoff has served as a professional scout for the Houston Astros and Seattle Mariners. Follow @BerniePleskoff on Twitter. This story was not subject to the approval of Major League Baseball or its clubs.