Pain-free Wright building up strength in left shoulder
Mets third baseman expects to be 'ready to go' for 2015 season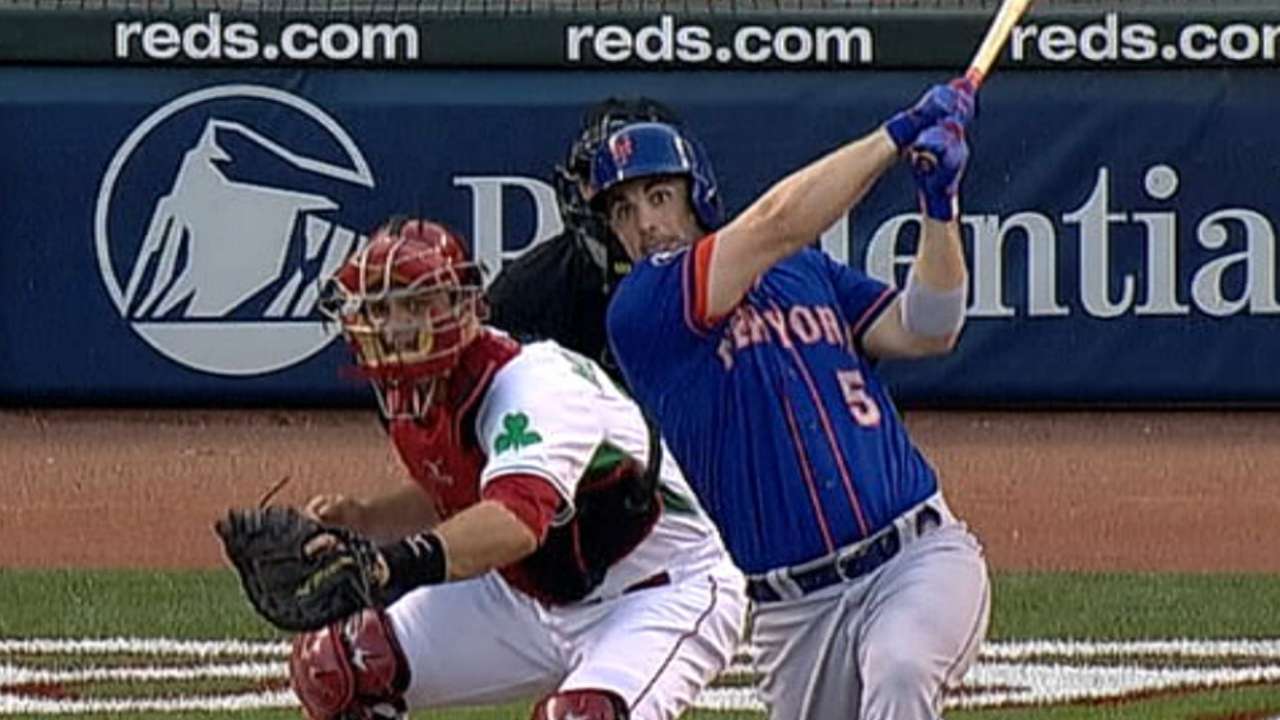 After dealing with left shoulder issues during a disappointing 2014, Mets third baseman David Wright said he's physically prepared for the '15 season.
"I feel really good. I'm 100 percent confident that I will be physically ready to go," Wright told the New York Post. "Now it's just a matter of me trying to get my left shoulder on a par with my right shoulder, just strength-wise.
"I feel pain-free, which is good, feel like the shoulder is healthy, and now it is just a matter of building up that strength. In my eyes, I'm not too far behind from where I am normally at this time of year."
Wright's injury played a major factor in his declining numbers last season. He hit just .269 with eight home runs and a career-low .698 OPS in 134 games.
The 32-year-old injured the shoulder in early June, but he played through it for several weeks before finally being shut down in early September.
"I fully expect us to be in the playoffs," Wright said. "For me, personally, last year sucked."
Wright is set to earn $20 million in 2015 and a total of $107 million through '20.
Quinn Roberts is a reporter for MLB.com. This story was not subject to the approval of Major League Baseball or its clubs.