First-timer Ackley among 5 Mariners to file for arbitration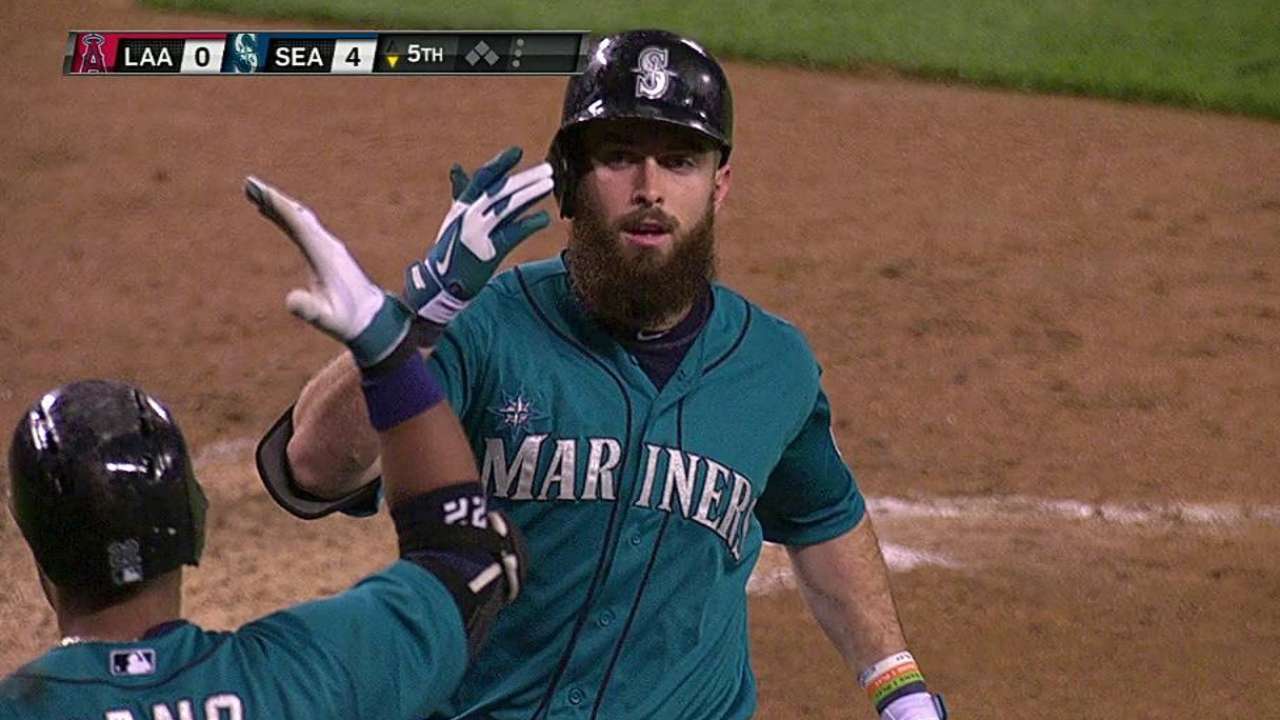 The Mariners had five players file for salary arbitration on Tuesday: outfielders Dustin Ackley and Austin Jackson, pitchers Charlie Furbush and Tom Wilhelmsen and first baseman Logan Morrison.
Players and clubs will exchange salary numbers on Friday but can continue to negotiate until their scheduled hearing. Hearings will be held between Feb. 1-21.
This is the first time Ackley and his agent, Scott Boras, have had to negotiate a contract with the Mariners since he was taken with the second overall pick in the 2009 First-Year Player Draft. At the time, Ackley agreed to a five-year $7.5 million deal.
The pact included a $6 million signing bonus of five annual payments of $1.2 million. Added to his $500,000 salary, Ackley made $1.7 million last season when he hit .245 with 14 home runs and 65 RBIs in 143 games. This is his first year eligible for arbitration.
Jackson, with five years of service time, made $6 million in 2014 and can be a free agent after the upcoming season. The Mariners acquired him on July 31, and he hit just .229 with a .267 on-base percentage and a .260 slugging percentage in 54 games for them.
Morrison played in 99 games for the Mariners last season after being acquired from the Marlins and hit .262 with 11 home runs, 38 RBIs and a .420 slugging percentage. He made $1.75 million last season and is entering his second year of arbitration.
This is the first time in arbitration for Furbush and Wilhelmsen. Furbush was 1-5 with a 3.61 ERA in 67 games and Wilhelmsen was 3-2 with a 2.27 ERA.
The Mariners have already addressed three other potential arbitration cases. They already bought out third baseman Kyle Seager's three arbitration years with his seven-year, $100 million extension earlier this offseason. First baseman Justin Smoak was waived and picked up by the Blue Jays and outfielder Michael Saunders was traded to Toronto.
The Mariners haven't gone to an arbitration hearing with a player since losing to pitcher Freddy Garcia in 2003.
T.R. Sullivan is a reporter for MLB.com. Read his blog, Postcards from Elysian Fields, and follow him on Twitter @Sullivan_Ranger. This story was not subject to the approval of Major League Baseball or its clubs.