Price heads list of 175 to file for arbitration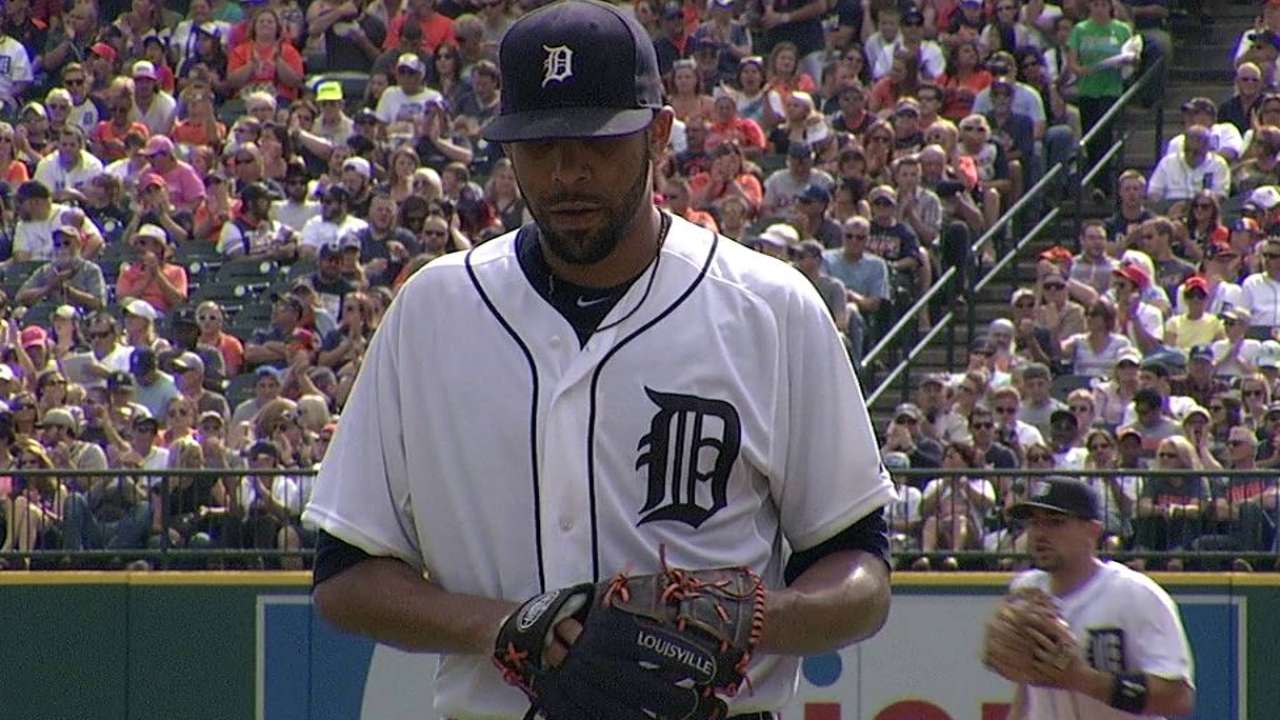 Star pitchers such as David Price, Jeff Samardzija and Stephen Strasburg were among the 175 Major Leaguers who officially filed for arbitration on Tuesday, the next step toward determining their salaries for the 2015 season.
Players and teams will now have until Friday to submit their respective salary requests, and negotiations on one-year deals or longer extensions can continue both before and after that date. Most cases eventually result in agreements, but arbitration hearings will take place in February if necessary.
All 30 teams had at least two players file on Tuesday, with the Braves, Brewers and Phillies hitting that minimum number. On the other end of the spectrum, the Pirates led the way with 12 players, including first baseman Pedro Alvarez, third baseman Josh Harrison, closer Mark Melancon and second baseman Neil Walker.
The Nationals will be busy as well, with nine eligible players. Strasburg is in his second of three arbitration seasons after making $3.975 million in '14, and Washington also will owe raises to the likes of righty Doug Fister -- coming off a 2.41 ERA -- and closer Drew Storen. Their neighbors and fellow defending division title-winners, the Orioles, have 10. Lefty Zach Britton is eligible for the first time after his breakout 37-save performance, while catcher Matt Wieters and first baseman Chris Davis are up for the final time before hitting free agency.
As for the World Series clubs, the Royals have more on their plate than the champion Giants. Nine Kansas City players filed, including outfielder Lorenzo Cain, closer Greg Holland and first baseman Eric Hosmer. San Francisco faces five cases, including first baseman Brandon Belt, shortstop Brandon Crawford and newly acquired third baseman Casey McGehee.
In terms of expense, the headliner of the group is clearly Price. The left-hander settled with the Rays for $14 million last year, then enjoyed another All-Star season for Tampa Bay and Detroit, going 15-12 with a 3.26 ERA and a league-leading 271 strikeouts in 248 1/3 innings.
Rick Porcello, dealt from Detroit to Boston last month, is one of several prominent players who face the possibility of battling their new team in the hearing room before ever suiting up for them on the field. Among the others in such a position are Blue Jays third baseman Josh Donaldson, Marlins second baseman Dee Gordon, D-backs righty Jeremy Hellickson, Marlins righty Mat Latos, A's third baseman Brett Lawrie, Red Sox lefty Wade Miley, Indians outfielder/first baseman Brandon Moss, White Sox righty Samardzija and Tigers righty Alfredo Simon.
Many more have put themselves in position for significant bumps in salary after breaking out in 2014. Harrison, for example, is eligible for the first time coming off a campaign that saw him go from bench player to All-Star super utility man, as he hit .315 with an .837 OPS while playing five different positions. Some others in a similar spot include Cubs righty Jake Arrieta, Astros DH Chris Carter, Tigers outfielder J.D. Martinez, Reds catcher Devin Mesoraco, Orioles outfielder Steve Pearce and Angels righty Garrett Richards.
Andrew Simon is a reporter for MLB.com. Follow him on Twitter @AndrewSimonMLB. This story was not subject to the approval of Major League Baseball or its clubs.