Ellis avoids arbitration, signs for $4.25 million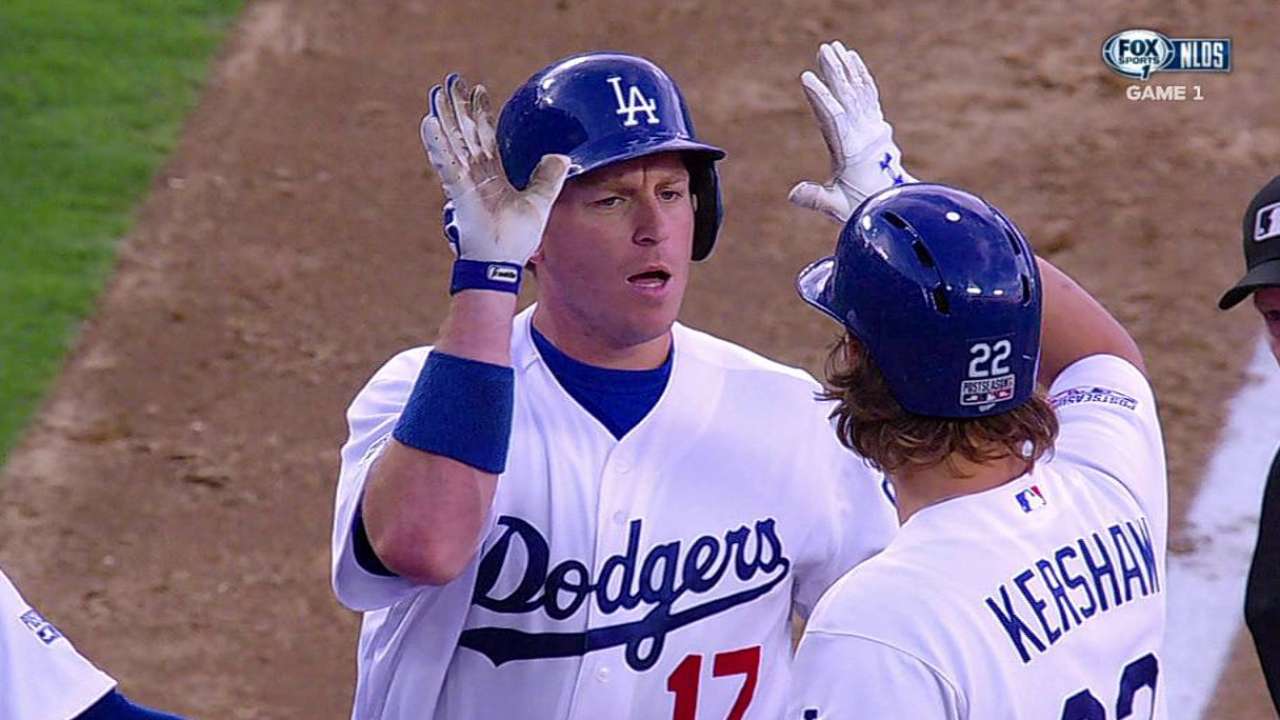 LOS ANGELES -- Dodgers catcher A.J. Ellis beat the deadline to file for arbitration on Tuesday by agreeing to a one-year, $4.25 million contract for 2015.
Ellis, 33, is expected to share time behind the plate with Yasmani Grandal, who was acquired from San Diego in the Matt Kemp trade. Ellis settled last year for a $3.55 million salary and struggled through leg and ankle injuries while batting .190.
Ellis' signing left closer Kenley Jansen topping a list of four Dodgers that filed for salary arbitration: Jansen, infielder Justin Turner, pitcher Juan Nicasio and outfielder Chris Heisey.
Binding salary figures are to be exchanged on Friday, and new president of baseball operations Andrew Friedman has said the club will go to a hearing with any player that has not settled by that time.
The Dodgers previously were willing to negotiate up to the hearing, after which an arbitration panel selects one figure or the other as the player's 2015 salary.
In 2014, Jansen earned $4.3 million, Nicasio $2.025 million, Turner $1.225 million and Heisey $1.76 million.
Since the inception of salary arbitration 39 years ago, the Dodgers are 4-6 in cases decided by a hearing and 6-1 in their last seven cases dating to 1991. That includes the most recent wins over Joe Beimel in 2007 and Eric Gagne in 2004.
The last player to win a hearing against the Dodgers was Terry Adams in 2001. The club's first arbitration case was in 1975, when Ron Cey was awarded a salary of $56,000 instead of the club's submission of $47,000.
Ken Gurnick is a reporter for MLB.com. This story was not subject to the approval of Major League Baseball or its clubs.