Returning from pair of injuries, Morton back on mound
Bucs righty building up arm strength, feeling good; Alvarez not at mini-camp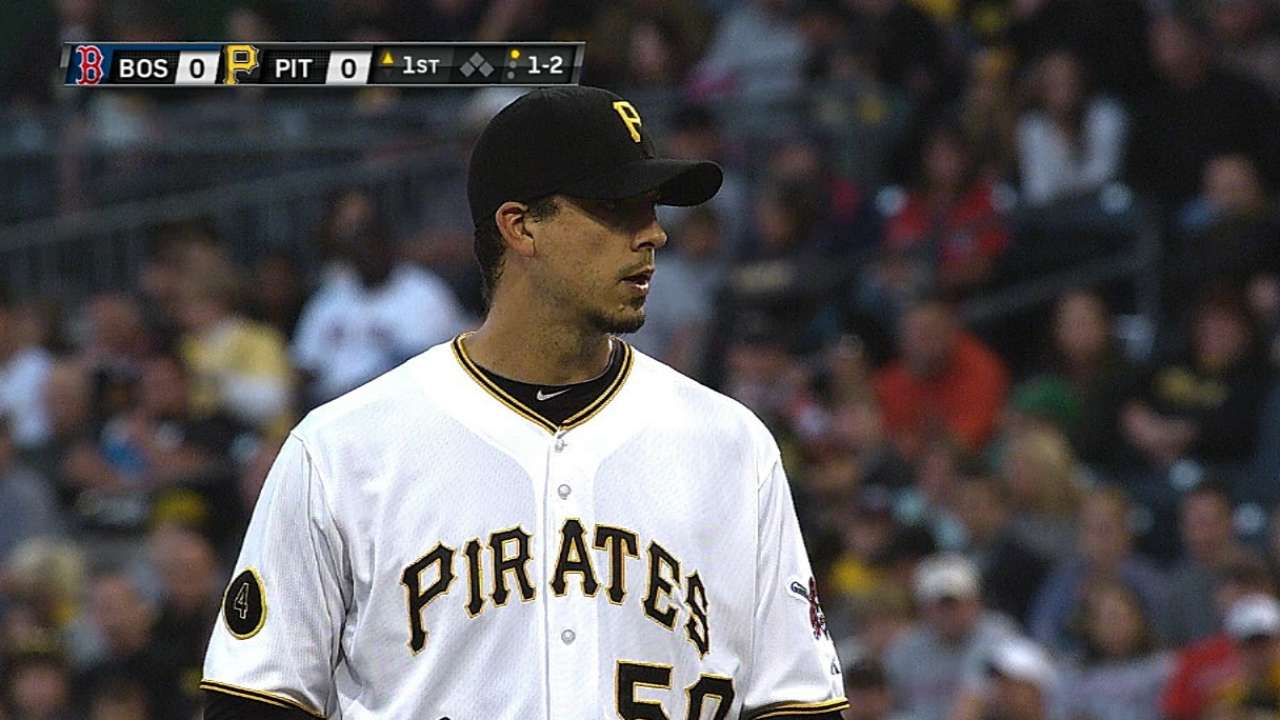 BRADENTON, Fla. -- Given the amount of time he's spent on the disabled list the past few years, Charlie Morton has grown used to pitching at unusual times, often alone and in front of more eyes than usual.
That was the case Tuesday morning, as Morton toed the rubber of a bullpen mound at Pirate City during the second day of the Pirates' four-day mini-camp. It was a fairly low-key session -- Class A Advanced Bradenton pitching coach Justin Meccage, on the receiving end, wasn't even wearing catcher's gear -- but it was Morton's first time throwing off a mound since September, when he underwent right hip surgery.
It was another step in the right direction for Morton as he continues building up arm strength, though it may have been more of a mental hurdle to clear before Spring Training than a physical one.
"I figured I'd get off the mound a little bit earlier," Morton said. "[I] didn't want to have expectations coming into it where I'm expected to be going full-blow.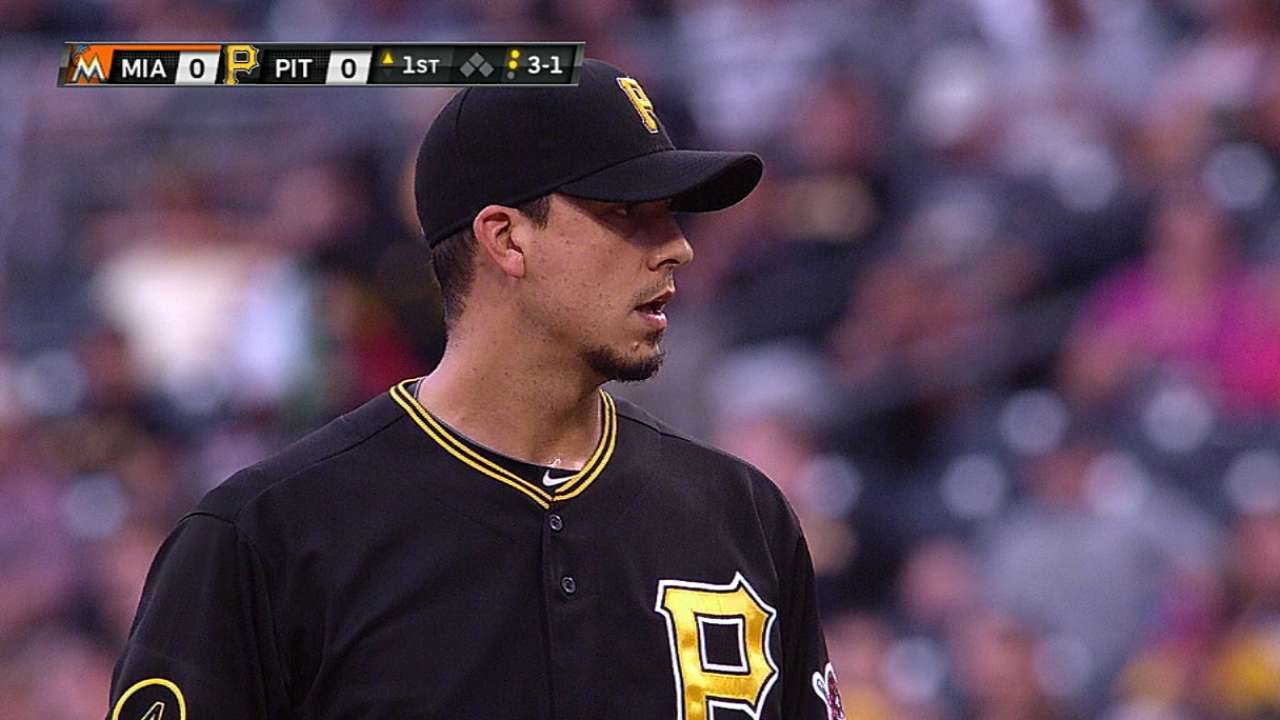 "[I'm] easing into it, which is one of the reasons I wanted to get off the mound. Get off the mound nice and easy. It's not like I'm trying to get off the mound nice and easy at 65 percent when everybody else is at 80-90 percent. That's why."
Morton said his right hip felt "fine." The surgery was done to repair a torn labrum, but the 31-year-old right-hander was battling two injuries. He's less concerned about the surgically repaired labrum than the pubalgia (more commonly referred to as a sports hernia) that came about as a result.
"It kind of struck suddenly," Morton said. "And it was very deceiving in the sense that there were days where I felt OK -- not on the mound; I never felt good on the mound -- but there were days where I'd get up and feel OK, and then I'd go throw off the mound and it was bad. That's what concerns me, just because of how it presented itself before."
Morton explained that the condition came about as he attempted to compensate for his injured hip, but he's feeling good now.
"It's just one of those things where it kind of came from nowhere," Morton said. "It just felt miserable. It's basically a chronically torn muscle."
During his throwing session Tuesday morning, Morton's delivery was noticeably shorter and more efficient. Morton explained that the change was probably more exaggerated in the relaxed environment of a back-field bullpen session than it will be in a game scenario, but it was deliberate nonetheless.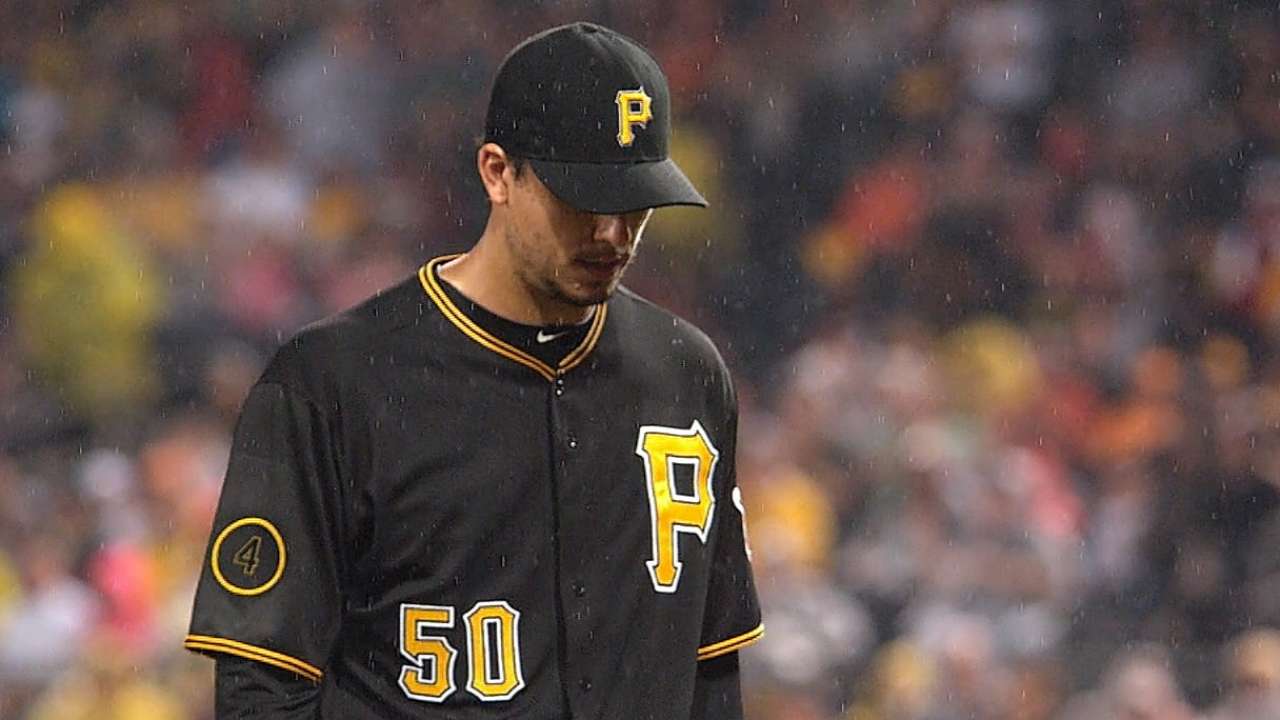 Pirates special assistant Jim Benedict noticed a few things in Morton's pickoff move that he liked and wanted to incorporate into the righty's delivery in an attempt to make him more quick and efficient to the plate. It's not like reworking the pitcher's mechanics, necessarily, because it's a move that's already familiar to Morton.
"I think he felt that I could incorporate some of that in my actual delivery, where I'm not trying to use so much of my body to throw a baseball," Morton said. "I think the mindset is that you make things more efficient and you avoid problems by doing that. It's that basic.
"I'm trying to get a little cleaner, a little more efficient, just everything a little more efficient -- body and everything, trying to take the opportunity to improve, not just the lower half. ... It's kind of just trying to shore up some things, clean up things a little bit."
Elsewhere around Pirate City on Tuesday:
• Pedro Alvarez was not in attendance. He is not required or even expected to participate, nor could the Pirates require that he travel to Florida to do so, but it may have made sense for Alvarez considering the time he missed due to injury last year and his impending full-time switch to first base.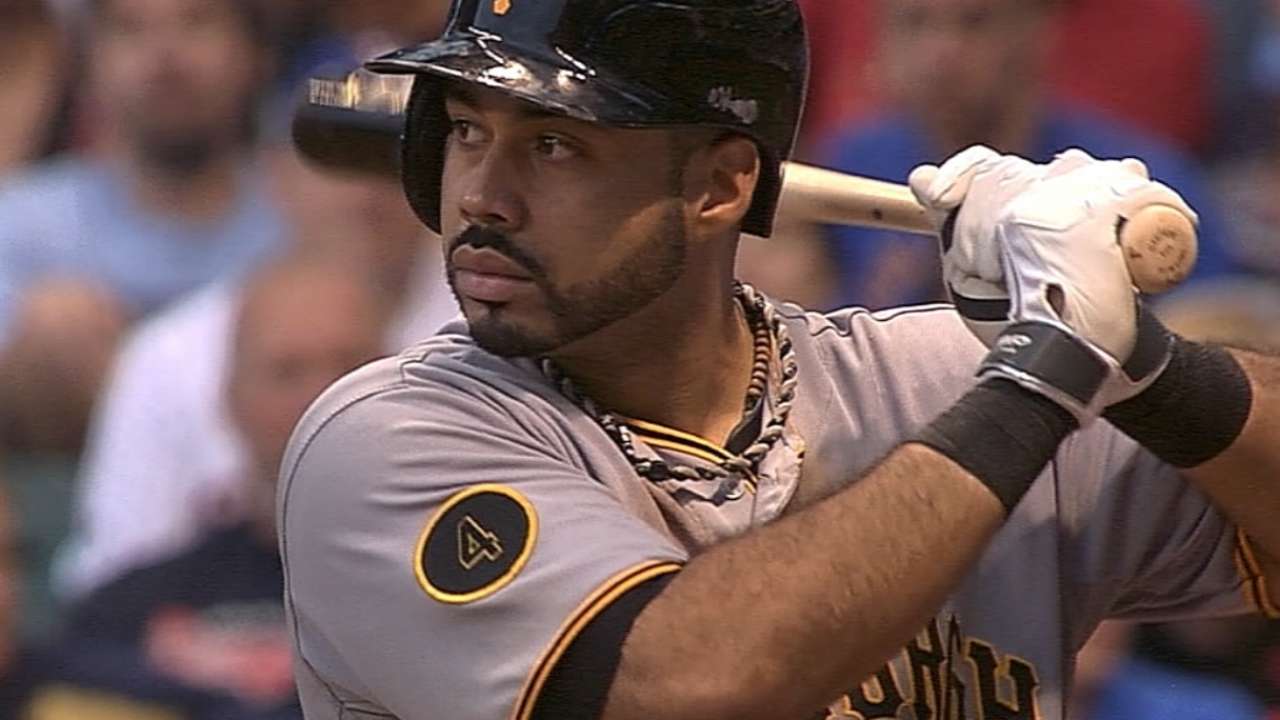 "I don't read things into people being there or not," manager Clint Hurdle told MLB.com's Tom Singer. "It is voluntary."
Validating Hurdle's point is the fact that few of the Pirates' regulars made the trip to Bradenton. Among those who have not stopped by Pirate City to this point: outfielders Andrew McCutchen, Gregory Polanco and Starling Marte, infielders Josh Harrison and Neil Walker, catchers Francisco Cervelli and Chris Stewart and pitchers Gerrit Cole, A.J. Burnett and Francisco Liriano.
Adam Berry is a reporter for MLB.com. Follow him on Twitter at @adamdberry. This story was not subject to the approval of Major League Baseball or its clubs.