Duo confident O's can make up for key losses
Despite big names leaving via free agency, Tillman, Hunter expect club to succeed
SARASOTA, Fla. -- After watching Nelson Cruz, Andrew Miller and Nick Markakis leave Baltimore as free agents, the Orioles obviously must replace their production on the field. But there is also a sense that their leadership may be missed as well.
The first part is going to require some work on everyone's behalf, according to right-handers Chris Tillman and Tommy Hunter. But the groundwork has already been laid for new leaders to step up.
That much was obvious based on the two pitchers' presence at the Orioles' three-day minicamp at the Ed Smith Stadium complex. Neither was required to attend, but they chose to travel to Florida, where they worked out alongside some of the organization's top young pitchers.
"I think it's just something that comes with baseball. The longer you stick around, the more you know what's going on," Hunter said Monday. "I think more of what those guys do is set an example, and people follow it. I think there's been an example set here."
At that point, Hunter turned to Tillman and asked when he figured that change came about. Tillman nodded toward manager Buck Showalter.
"When that guy came," Tillman answered.
"There was a bar set, and guys have to reach it. If you don't reach it, somebody else is going to. I think that's the standard around here," Hunter said. "If you get enough guys on the same page, you're going to create something pretty good. ... You're talking about a good program to be a part of right now."
But the O's will still face questions -- especially amid a quiet offseason -- about how they can possibly replace Cruz, Miller and Markakis.
Hunter noted what a valuable weapon Miller proved to be out of the bullpen, joking that he struck out "195,000 people in 60 innings" last year. But he also pointed out that the Orioles had a pretty effective bullpen before Miller arrived in a trade with the Red Sox, expressing his belief in the players returning in 2015.
"When one door opens, there's probably going to be three or four people wanting to put their foot in the door," Hunter said. "It's a competition. It's been brought up that way, and everybody knows that they have a chance to play baseball here. Losing guys like that just means it's going to give an opportunity for other guys."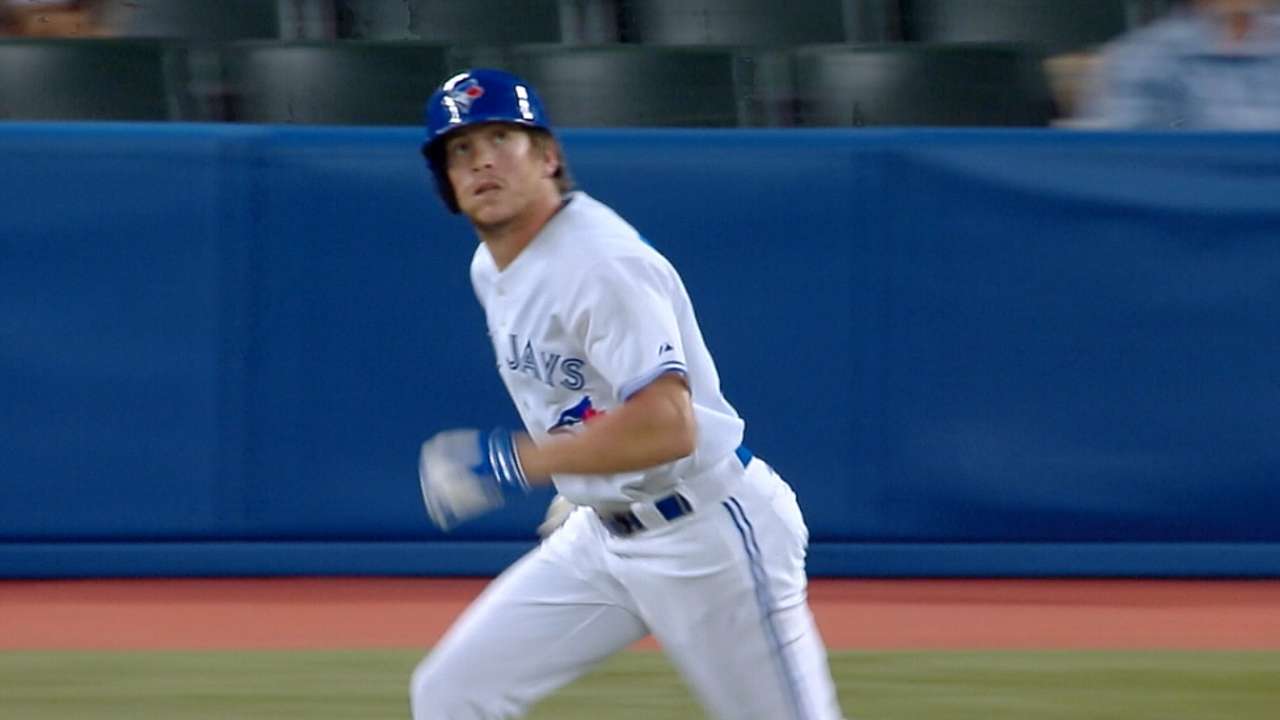 Considering he spent his entire career in Baltimore until this winter, Markakis might be the hardest to replace in terms of his leadership. But Cruz's departure leaves a fairly sizable void in the O's lineup given what he accomplished last year, hitting 40 homers and driving in 108 runs.
Tillman and Hunter acknowledged the significance of those losses, but they remained confident their teammates can make up for it, especially if Chris Davis, Matt Wieters and Manny Machado return at full strength.
"I think we have a good team. We had a good team before with Nicky and Nelly out there," Tillman said. "We had a great team, but at the same time, I think we're capable of doing some special things without them.
"Would it be easier with them? Probably. It's baseball, it happens with everybody. No one's going to feel bad for us."
Adam Berry is a reporter for MLB.com. Follow him on Twitter at @adamdberry. This story was not subject to the approval of Major League Baseball or its clubs.