Source: Braves agree to deal with Wandy
Minor League contract with oft-injured southpaw pending physical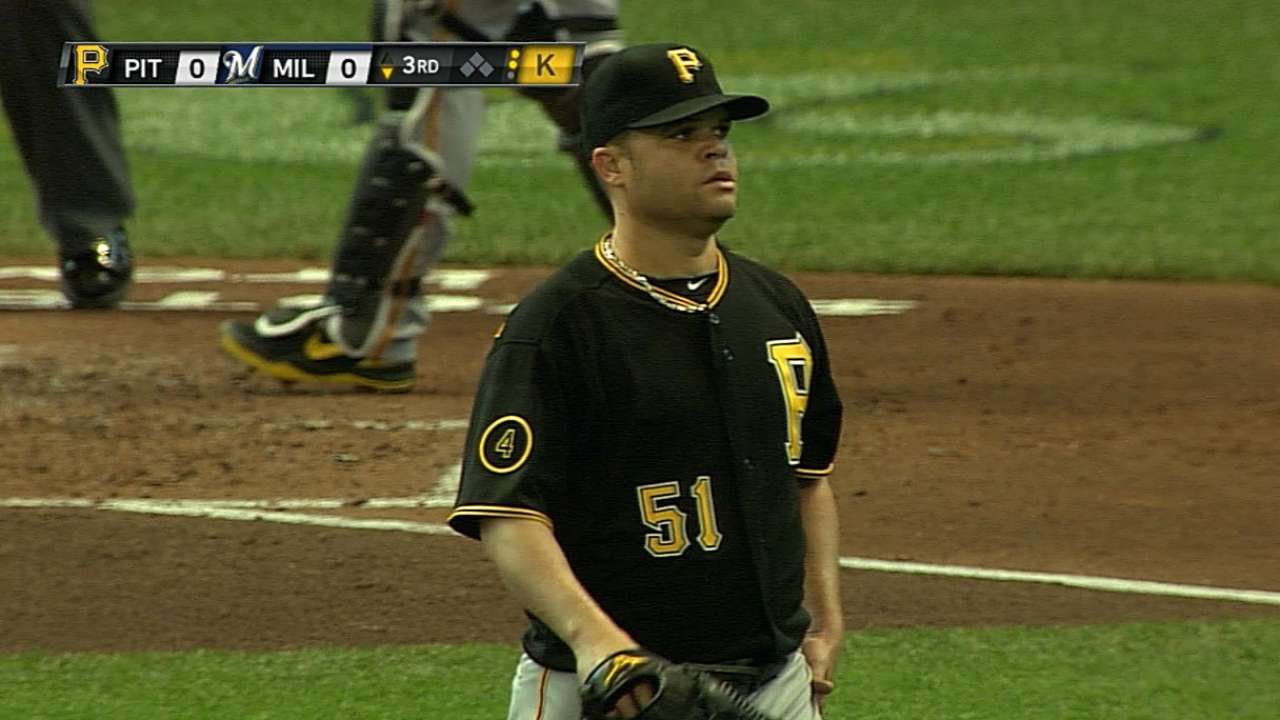 ATLANTA -- Furthering their attempt to round out their starting rotation, the Braves have decided to take a chance on left-handed pitcher Wandy Rodriguez, who reportedly recently failed a physical after agreeing a Minor League deal with the Phillies. The Phils have not confirmed that report.
A source familiar with the negotiations confirmed that the Braves have agreed with Rodriguez on a Minor League contract and a Spring Training invite. The club has not confirmed this agreement, which is pending a physical.
If the Braves deem Rodriguez to be healthy, they will likely continue to search for other veteran pitchers who would be willing to come to Spring Training with a Minor League contract and a chance to win the final available spot in their starting rotation.
As things currently stand, Rodriguez would be competing with David Hale, Manny Banuelos, James Russell and non-roster invitee Chien-Ming Wang for Atlanta's fifth spot. While Banuelos has the greatest upside among these candidates, the Braves would like the former Yankees prospect to get a little more seasoning at the Minor League level.
Rodriguez totaled just 18 starts while battling multiple ailments over the past two seasons. The 35-year-old southpaw has pitched seven innings in the two starts he recently made in the Dominican Winter League.
Rodriguez made only 12 starts for the Pirates in 2013 before suffering a season-ending left elbow injury while pitching against the Braves at Turner Field.
After overcoming what was diagnosed as an arthritic elbow, Rodriguez returned this past season and made six starts before the Bucs designated him for assignment on May 22, one day after he ended a month-long stint on the disabled list with an inflamed right knee.
Rodriguez produced a 3.47 ERA while totaling 128 starts for the Astros and Pirates from 2009-12. But the injury woes he has battled the past two seasons provide reason to question whether he will prove capable of filling the fifth spot in Atlanta's rotation this year.
Mark Bowman is a reporter for MLB.com. This story was not subject to the approval of Major League Baseball or its clubs.