Duda, Mejia among arbitration-eligible Mets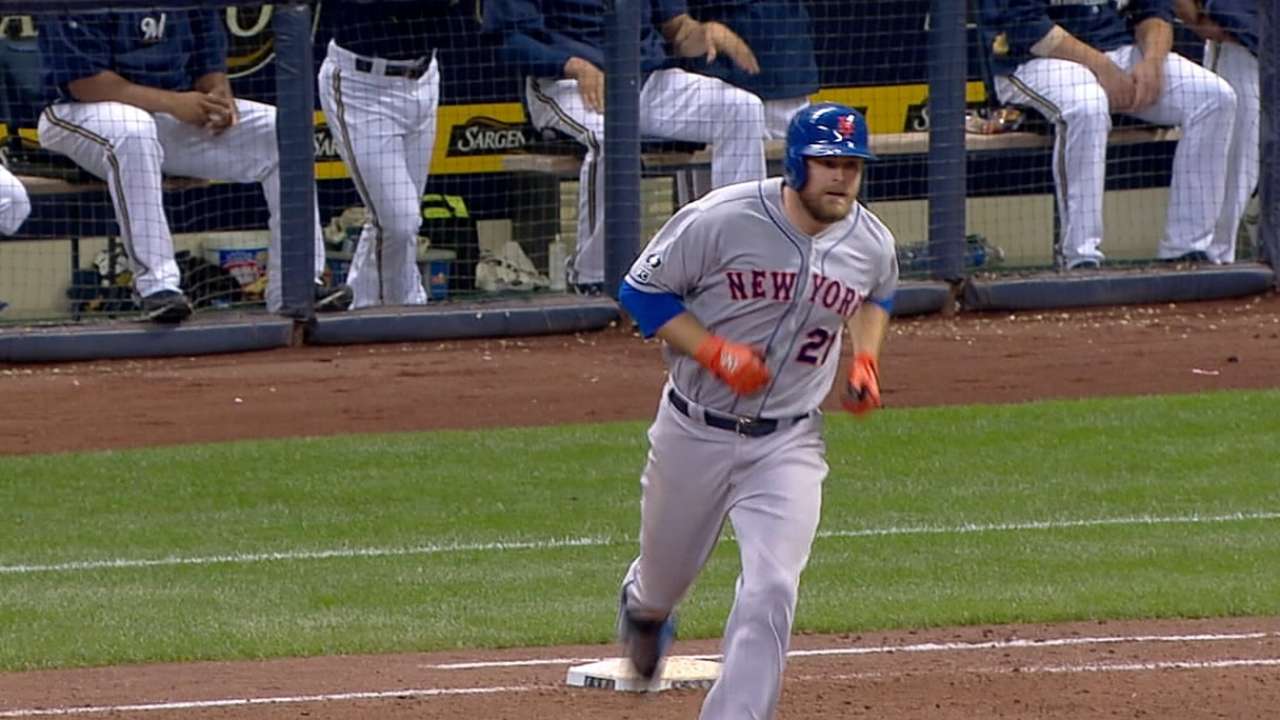 NEW YORK -- Tuesday is arbitration day, the deadline for players with between three (sometimes two) and six years of service time to declare for a process that usually results in a significant raise. Players will exchange salary figures with their team later this week, though most of them end up settling near the midpoint.
This year, the Mets plan to rely on their set of arbitration-eligible players more than just about every team in baseball. Their stories:
Lucas Duda, 1B
2014 salary: $1.6 million
2015 projected salary: $4 million to $4.5 million
Service time: Three years, 137 days
Free agent: After the 2017 season
It must be nice to almost triple your salary. That's what Duda is primed to do after his breakout 2014, which saw him hit a career-high 30 home runs and establish himself as the Mets' starting first baseman and cleanup hitter. In an era when pitching rules, Duda finished third in the National League in home runs while tying for fifth with 92 RBIs. With better protection behind him and a right-center-field fence looming closer to home, it's reasonable to think both numbers could increase.
Duda is an adequate fielder at first base, his natural position. His kryptonite is left-handed pitching, which held him to a .180/.264/.252 slash line last year.
Dillon Gee, RHP
2014 salary: $3.6 million
2015 projected salary: $4.7 million to $5.3 million
Service time: Four years, 28 days
Free agent: After the 2017 season
There is a strong chance Gee will make his 2015 salary elsewhere, as the Mets continue weighing offers for this rotation staple. Right now, the team has six pitchers for five spots, making Gee the presumptive odd man out.
If Gee's career in Flushing is indeed almost over, it's been a fascinating ride. A former 21st-round Draft pick, he became a full-time member of the rotation with a 13-6 season in 2011. Gee nearly lost his job in '13 before posting a dominant four-month stretch to close out the year. He then slogged through an injury-riddled '14 campaign. Over parts of five seasons, Gee has gone 40-34 with a 3.91 ERA, which neatly sums up his status as a middle-of-the-rotation arm.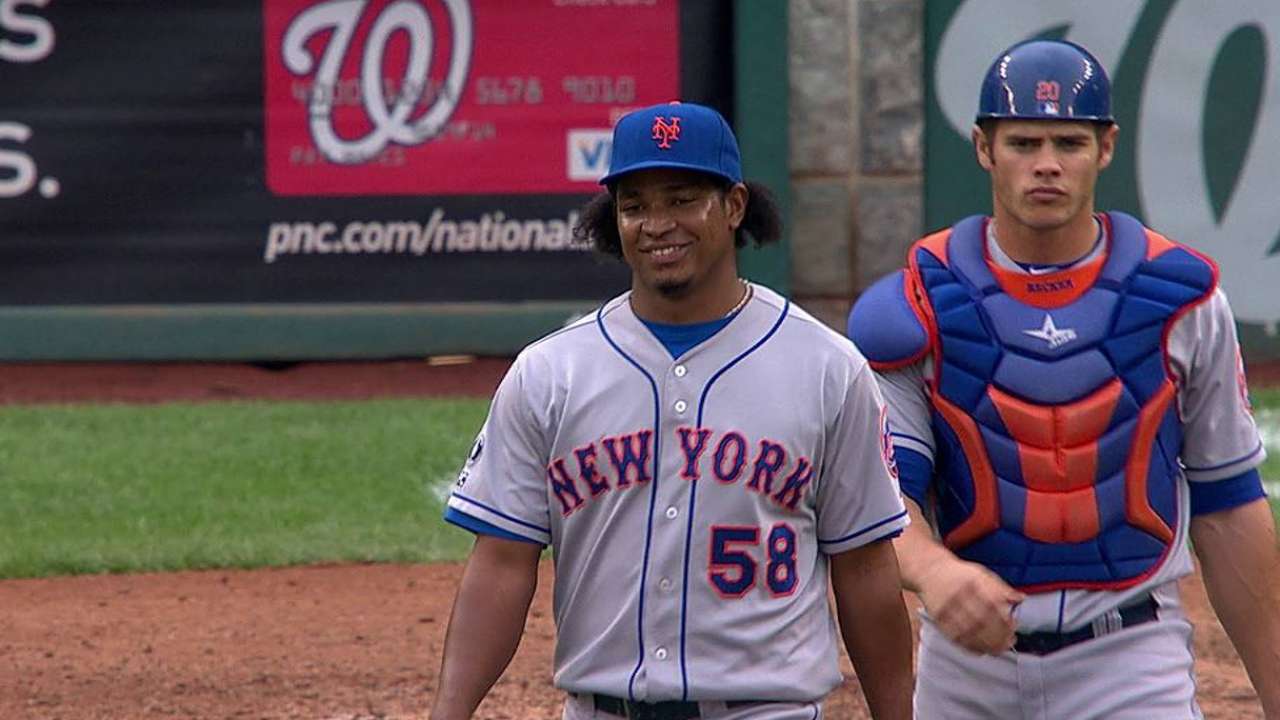 Jenrry Mejia, RHP
2014 salary: $590,675
2015 projected salary: $2.5 million to $3.5 million
Service time: Two years, 140 days
Free agent: After the 2018 season
The Mets are finally convinced that Mejia is a reliever -- yet how long he will remain the closer is unclear. The right-hander proved he has the mettle, saving 28 games in 31 chances with a 2.97 ERA in those games. But Bobby Parnell is due back from Tommy John surgery by May, and manager Terry Collins has been loyal to Parnell.
Earnings-wise, this is an interesting time for Mejia. History has shown that closers make significantly more money through arbitration than regular relievers -- and as a Super Two player, Mejia will have four opportunities to increase his paycheck through the process.
Daniel Murphy, 2B
2014 salary: $5.7 million
2015 projected salary: $8 million to $8.5 million
Service time: Five years, 109 days
Free agent: After the 2015 season
Submitting a pretty typical season in 2014, Murphy batted .289 with a .332 on-base percentage, nine home runs, 13 steals and below-average defense, making his first All-Star team. He has carved his niche in Flushing with that sort of profile, putting up three straight remarkably consistent seasons while staying healthy.
That means Murphy is becoming expensive. Yet with middle infielders Wilmer Flores, Matt Reynolds and Dilson Herrera all at or approaching the big league level, Murphy could be entering his last season as a Met.
Parnell, RHP
2014 salary: $3.7 million
2015 salary: $3.7 million
Service time: Five years, 132 days
Free agent: After the 2015 season
Unlike the other five players in this group, Parnell has already settled on a $3.7 million contract, equaling the amount he made last year. His salary did not increase because he pitched just one inning, partially tearing a ligament in his right elbow and undergoing Tommy John surgery.
Ruben Tejada, SS
2014 salary: $1.1 million
2015 projected salary: $1.5 million to $2 million
Service time: Three years, 171 days
Free agent: After the 2017 season
Because Tejada won't increase his salary too much through arbitration, the Mets tendered him a contract to serve as their backup infielder behind Murphy and Flores. That role should suit him; Tejada wore out his welcome as New York's starting shortstop, batting .261 with a .654 OPS over the past four seasons.
Anthony DiComo is a reporter for MLB.com. Follow him on Twitter @AnthonyDicomo. This story was not subject to the approval of Major League Baseball or its clubs.